Cam gave my hubby  a copy of Kisses for Daddy for his first birthday as a father. The lucky boy regularly receives books from my kids. You can read more about this delightful book at the end of the post. Although, it's such a wonderful book that you probably already have a copy on your own bookcase.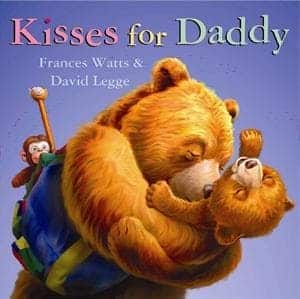 It became such a special book for Cam and her dad that it inspired a Father's Day gift the following year.
It is such a simple but effective piece of art that my husband proudly displays.  I thought I'd share the art with you in the lead up to Father's Day 2013.
It's super easy and if your kids are anything like my Cam, they will have lots of fun creating it.
WHAT YOU NEED:
HOW TO CREATE THIS KID-MADE ART FOR FATHER'S DAY:
1. Print the 'Kisses for Daddy' template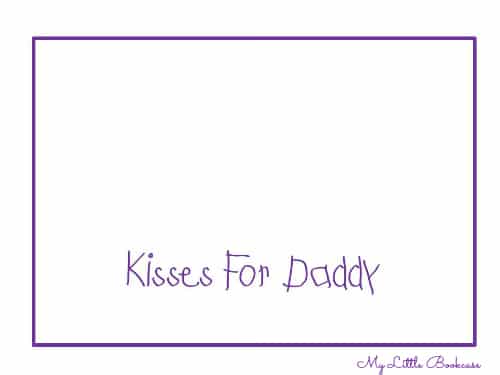 2. Apply loads of lipstick
3. Kiss, kiss and kiss the template some more. The more kisses the better.  (We reapply the lipstick in different shades for a colourful effect)
4. Trim the page to fit the frame and add a special message for your dad.
5. Frame
6. Make your dad happy this Father's Day. It will look great displayed on his desk.
About Kisses for Daddy:
Author: Frances Watts
Illustrator: David Legge
ISBN:978-1877003783
Format: Hardcover
Publisher: Little Hare (Hardie Grant Egmont), January 2006
Suitable for children aged 3+ (★★★★★)
Daddy's Kisses an utterly adorable and warm story about a grumbly little bear, who plays a fun game with his dad before bedtime. Dad is trying incredibly hard to get a kiss out of his son but without any luck. The illustrations are so detailed and life-like, with lots of hidden animals to search for in each illustration.