This post is sponsored by Nuffnang. It includes a pre/post performance activity and a family pass giveaway to see a performance of Miss Ophelia.

Arts Centre Melbourne is launching an exciting season for families and youth, which will see favourite children's books come alive on stage for the first time.
The season is made up of a number of shows playing between July and November, 2013.  The program is aimed at families and includes world-class international productions for children aged 3+, which are imaginative and educational.
The shows are unique, and are one-of-a kind experiences for parents to share with their children. The venues are small, allowing for an intimate audience and an 'up close and personal' theatre experience.
WHAT'S SHOWING?
Arts Centre Melbourne presents Het Filiaal's Miss Ophelia as the season opener
Direct from The Netherlands, Arts Centre Melbourne's winter hero show, Miss Ophelia is adapted from Ophelia's Shadow Theatre by Michael Ende – author of The Never Ending Story.
Ophelia is going to be a great actress who will travel the world – or at least that is what her parents want for her. When her tiny voice derails the dream, Ophelia stumbles upon a shadow that belongs to no one, and takes the solitary silhouette under her wing. When more shadows arrive, she tucks them into her little purse and soon, unlikely (and unforgettable!) friendships are forged as Ophelia and her sidekicks deliver extraordinary shadow puppet theatre in this heart-warming story full of light.
The performance is told using projections, shadows, small objects, life size actors, an old record player and 8 desk lights.
Performance details:
Dates: 3 August (11: 30am and 2:00pm)  and 4 August ( 11:30am and 2:00pm)
Theatre: Fairfax Studio
Duration: 45 minutes
Price: Tickets are $18 each or $16 each when purchased as a family or group pass (4+)
Read more about Miss Ophelia or purchase tickets now.
There are other shows on the program including Patch Theatre Company's Theo and the Lion, a whimsical, dream-world adventure inspired by Pamela Allen's picture book, A Lion in the Night.
To find out more about the other shows on the program, you can sign up to Arts Centre Melbourne's Families & Youth eNews or visit artscentremelbourne.com.au/kids
FOLLOW UP ACTIVITY:
You can try this activity with your children before or after seeing a performance of Miss Ophelia. Children can explore and capture shadows, and use their imagination to create stories with the shadows they have captured.
This activity is inspired by two elements of Miss Ophelia:
1)  The use of lights and shadows in the production of Miss Ophelia.
2) The role shadows play in the storyline of Miss Ophelia. They belong to no one, but come together to create a story of their own.
1. Set up the working station. Position the desk lamp at one end of the table and direct it towards the white paper.
2. Select one object and place it in front of the lamp
3. Using the charcoal, draw over the shadow that has been created by the object (charcoal is a fantastic medium because it can be rubbed to create a shadow effect)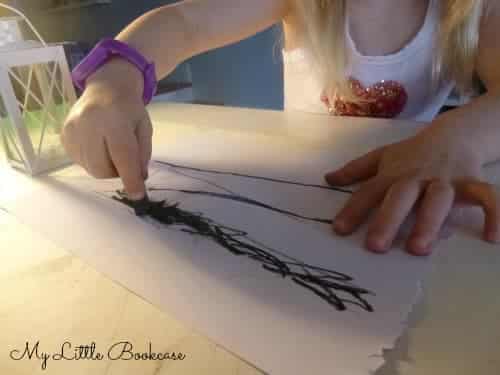 4. Continue capturing shadows, using objects in a range of shapes and sizes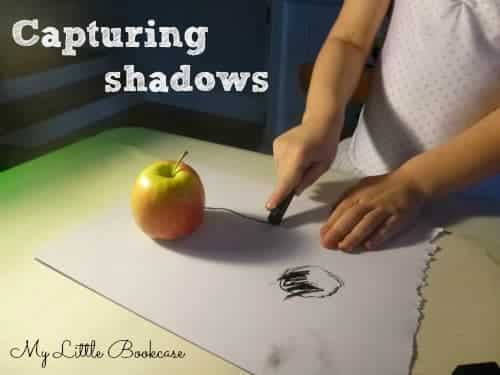 5. Once you remove the objects, you are left with 'lost shadows':  shadows that belong to no one
6. Look at each shadow and talk about what you see. The shadow might not necessarily look like the object it belongs to. Create little stories about each of the lost shadows.
7. Ask children to bring their lost shadows together to create a story. Depending on the age of your child/ren, this could simply be done verbally.
GIVEAWAY:
Courtesy of Arts Centre Melbourne, we have 1 x family pass (4 tickets) to giveaway for the performance of Miss Ophelia on Saturday 3 August 2013 at 11.30am (valued at $64).
The giveaway is open to Australian residents and closes at 5pm (AEST) on the Wednesday 31 July 2013. Please note the full Terms and Conditions of the giveaway.
To enter:
Leave a comment below, answering the following question:.
Why do you want to see Miss Ophelia at Arts Centre Melbourne?