By all accounts, International Book Giving Day 2015 was another huge success and, as always, we were excited to take part once again.
In past years we have sent books to friends, continued a perpetual book and donated books to the Ronald McDonald House in Melbourne.
This year we wanted to try something different. Inspired by the Free Little Library in our local area we wanted to anonymously drop books for strangers to find and read. So we set about organising our own book-drop.
We created parcels of books, wrapping them in plastic to protect them from Melbourne's torrential downpour.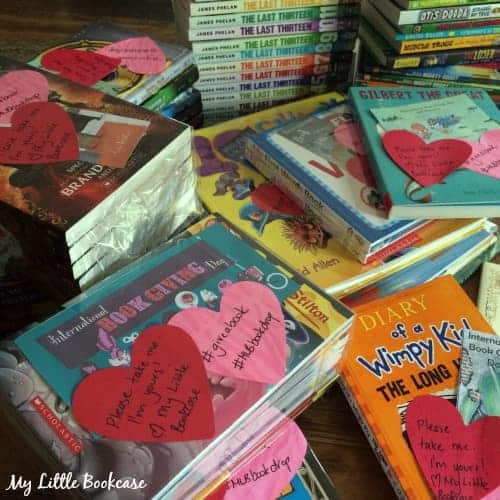 Attached to our parcels were instructions, which we wrote onto little heart shaped post-it notes (it was Valentine's Day after all). We also included official bookmarks and bookplates, which we downloaded from the IBGD website.
After filling our car boot with the books, we set about our day, leaving behind us a trail of books.
We left books in local playgrounds
…on park benches and malls (Cammy quite enjoyed trying to go unnoticed by members of the public)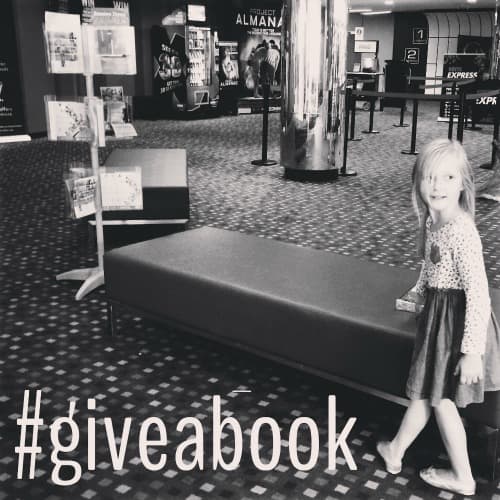 …and at bus stops, cafes and shopping centres.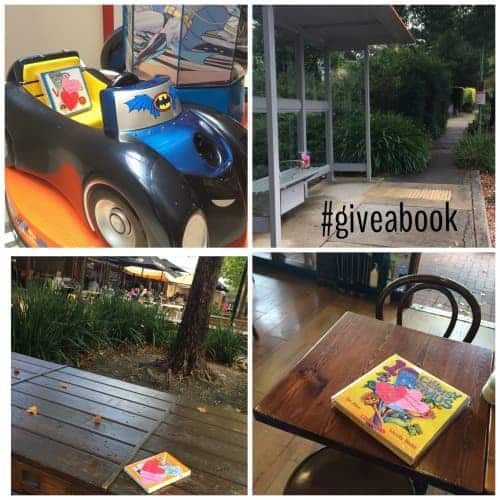 We were excited to take part in International Book Giving Day and loved the nature of our choice of giving. However, we didn't quite expect the thrill and anticipation that we encountered. On our route back home from lunch at a local cafe, we drove past a bus stop and noticed that the books we had left there had been taken. It planted a seed of curiosity and we began to re-trace our steps in search of answers. We wanted to know if our books were being claimed by new owners, and we were excited when we discovered that some had.
Funnily enough, we discovered that some of the books had been handed to a shopping centre cleaner as lost property and realised that our notes could have been a little more direct; Though it was also heartening to realise that there are many good people in the world who have no desire to take what isn't theirs.
If you're looking for a way to take part in International Book Giving Day in 2016, we highly recommend a Book-Drop, but there's nothing stopping you from dropping some books tomorrow.