Learning to read starts with an awareness of Concepts of Print, and parents can help their child  develop these understandings from a very early age.   Concepts of Print are the basic components that underpin how text works.  Some of these concepts include:
Words are made up of letters
Letters can be presented in uppercase and lowercase
Words are read in a particular direction (From left to right and from top to bottom)
Letters and words have structure (Beginning/First, Middle, End/Last)
Punctuation is used to organise words
One way to help children develop this awareness is to read to them regularly, and from an early age. Another more formal approach is to expose children to environmental print: the letters, numbers, symbols and words that exist in the world around us.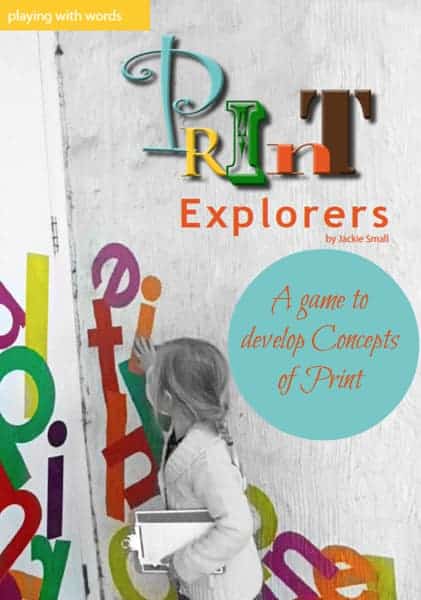 Print Explorers is a game I like to play with children to help them take notice of environmental print.  It can be adapted for children of all ages and developmental stages.  Children don't need to be able to read or even identify letters of the alphabet to play Print Explorers, but they will soon begin to understand that print is made up of letters, numbers and symbols, and that print provides information (e.g. instructions, directions or location).
What you need:
A list of prompts (Examples have been provided in this article. You could also create your own set of prompts, or work with your child to devise a list of prompts)
A clipboard (or you might prefer to have the prompts on your phone)
A pen
A camera or camera phone.
How to play:
1. Prepare your prompts (Use the prompts provided or create your own), and explain them to your child.
2. As a family, go on an expedition to your closest city or town centre (cities are print rich environments).
3. Whilst travelling to and around the city, the aim is for your child to look for and find examples of print for each prompt on their list. The prompts encourage children to look for print in a range of places (e.g. on buildings, on transport, on billboards etc.).
4. Ask your child to write or take photos of the examples they find.  Spend some time discussing or explaining the print.
Example prompts:
Prompts can easily be adapted to suit children of various ages and stages of development (e.g. by shortening the number of prompts in a list or by using letters of the alphabet that you know your child can recognise).
Pre-readers:
1. A sign
2. A word on a building
3. A word on the ground
Beginning Readers
1.  A sign
2. A colourful word
3. A word on a building
4. A word on the ground
5. A short word
6. A word including the letter C
Independent Readers
1. A word on a building
2. A colourful word
3. A word that moves
4. A word with four letters
5. A long word
7. A word that starts with the letter F
8. Look for the word, 'the'
9. A word that rhymes with sheep

This article was originally written for Play Grow Learn: Adventures for Pint-Sized Explorers,where you can find a full version of the activity.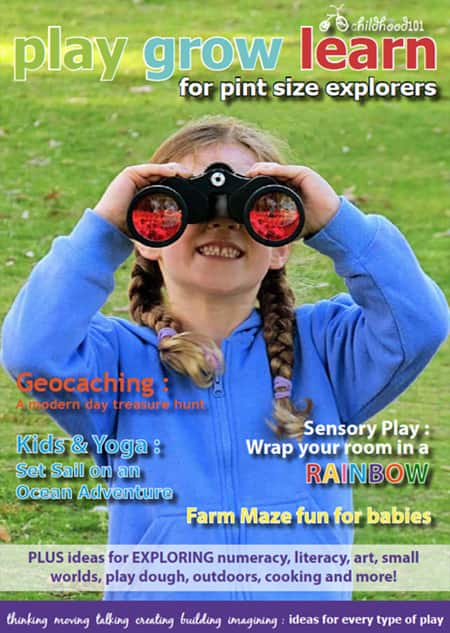 In fact, this latest issue of Play Grow Learn is filled with adventure ideas for pint-sized explorers. Some of my favourite ideas and articles include:
How to build character with your children
How to make a mini accordion journal from a cereal box
How to make your own seed tape
How to play number soccer
How to play with chalk paint
6 books for pint sized explorers