Constructing and decorating a gingerbread house was on Cammy's Christmas To-Do List this year. By Christmas Eve we still hadn't found the time to make one, so I phoned hubby in a mad panic and asked him to bring home a gingerbread house kit.
He walked in with an 'Outback Shack' gingerbread kit. At first I was a little perplexed, but Cammy quickly made a connection with Santa's Secret, a fun Australian Christmas picture book.
With Santa's Secret open for inspiration and Daddy's carpentry skills put to good use, we created a wonderful gingerbread shack perfect for Santa.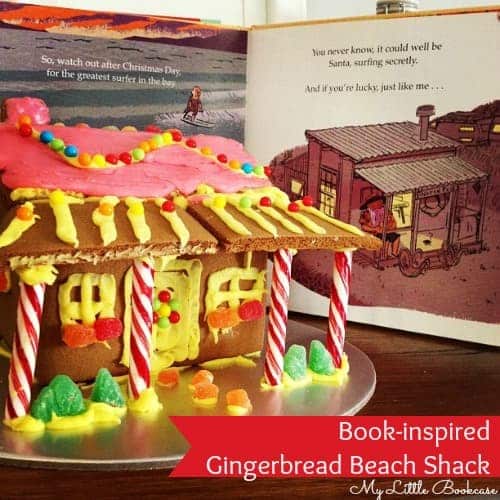 And we've possibly started a new family Christmas tradition.