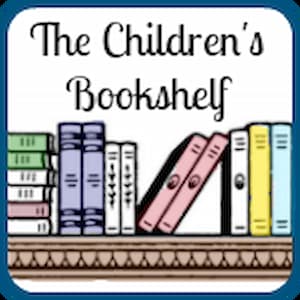 Helping children to enjoy books is one of our main goals at My Little Bookcase. If books can bring children joy, then they are less likely to find them intimidating and overwhelming when learning to read.
Encouraging children to play with books is just one way we can achieve this. My Little Bookcase set a challenge earlier in the year to encourage our readers to play with books, and we're always looking for new ideas to share. This week I was lucky to stumble across three great ideas through The Children's Bookshelf.
The Children's Bookshelf is hosted every Monday by What Do We Do All Day?, No Twiddle Twaddle, Smiling Like Sunshine, Mommy and Me Book Club, and Mouse Grows, Mouse Learns.
The Children's Bookshelf gives bloggers the chance to link up any book or reading related post, so that we have a collection of amazing posts in one place that help us inspire a love of reading in our children.
Featured Post of the week: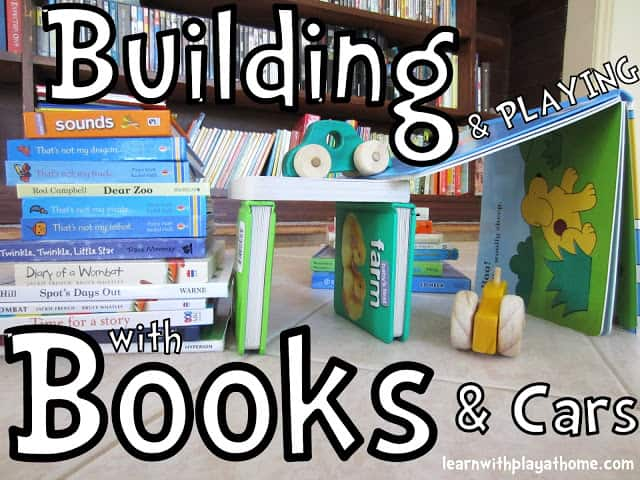 Learn with Play at Home: Building and Playing with Books and Cars
This idea from Debs is BRILLIANT. It is a prime example of how to have fun with books. Funnily enough books are more versatile than you think. Follow the link above and you'll see that they are 'designed' for more than just reading.
Also well worth a visit and a read are:
At Home with Ali: Little Explorers Sensory Play
Here is another re-enactment of We're Going on a Bear Hunt, but I particularly love the challenges Ali has set up to encourage her children to think.
The Good Long Road: From Recycle Box to Halloween Story Box
You can never have enough story-telling props. Not only are they fun to play with but they great for re-telling known stories and creating original stories. Although this post is based on a Halloween book, I love Jenni's  general idea that recycled products are perfect for creating story-telling props.
So if you have a children's book or reading related post you'd like to share, please consider joining The Children's Bookshelf Linky Party:
How to join:
Link up your children's book related posts. We love posts about book news, reviews, reading tips or any other book related items you think will be of special interest to parents.
Consider adding The Children's Bookshelf button or text link to your post to let others know where the book party is. You can grab the code from the box underneath the button below. Click the text, copy it and paste it in the HTML of your post.
PLEASE Visit

at least THREE

other posts and share your comments. We want this to be an interactive community of book lovers.
By linking up you are giving permission for any of the co-hosts to pin and/or feature your photo on a future The Children's Bookshelf post.