Project # 10 is being sponsored by Boodle & Bear
THE CHALLENGE: Create a Book-themed Christmas Ornament
As part of this challenge we are asking you to:
Find inspiration from your favourite picture book to create a Christmas Ornament. (The Christmas ornament can represent a title, character, or object from the picture book.)
If you don't celebrate Christmas, you can still create a generic ornament to hang in your home.
INSPIRATION:
I spotted  this Grinch ornament last year on  Honeybee Books. I thought it was fantastic and I knew instantly that it would make the perfect challenge to complete The Little Book Adventure.  You can read more about how Melissa and her children created their Grinch ornament at Honey Bee Books.
Here's another clever idea from Gabrielle of Tiny Apartment Crafts. Visit her blog for a The Golden Snitch Ornament Tutorial.
CHALLENGE COMPLETION:
You have until December 31, 2012 to complete this challenge. When you have completed the challenge we would like to see a photo.
a)      Upload a photo (with a brief description) to our facebook page (It will be moved to a special photo album)
OR
b)      Send the photo and a brief description in an email to info@mylittlebookcase.com.au
Please note that the photos will be displayed in a facebook photo album and on www.mylittlebookcase.com.au
BLOGGERS:
If you have a blog and publish a post about creating your book-themed Christmas ornament, make sure you link up here so all of our readers can admire your hard work.



PARTICIPATION AWARD ( A 'prize' for everyone this month):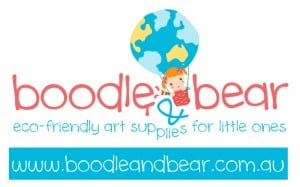 Boodle & Bear has offered My Little Bookcase readers 15% off all products (excluding vouchers) for the duration of the challenge. Hopefully, you will be able to create some wonderful ornaments with the help of Boodle & Bear's arts and craft supplies.
Special Offer Details:
Available to Australian readers only
Offer is valid between 1 December and 31 December 2012
This offer is not valid in conjunction with any other offer (vouchers not included)
Simply use the following promotion code on checkout to activate your discount: bookcase