Sometimes the best ideas come from your children; our family's Christmas 2013 stationery was a result of an idea Cammy eagerly shared.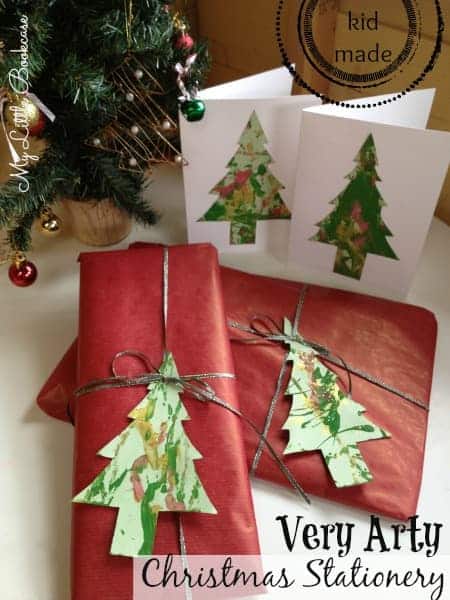 Although I wasn't aware at the time, Cammy has recently been painting with marbles at kindergarten. We were left with some Christmas bells and baubles after decorating her cubby house a few weeks ago, and Cammy asked what I was planning to do with the baubles. When she found out I had no plans for them she asked if we could paint with them, 'just like we paint with marbles at kinder.'
I loved her thought process and that she was applying her prior knowledge to a new situation. It also gave her an opportunity to explain the art process.
Make your own very arty Christmas stationery
You will need: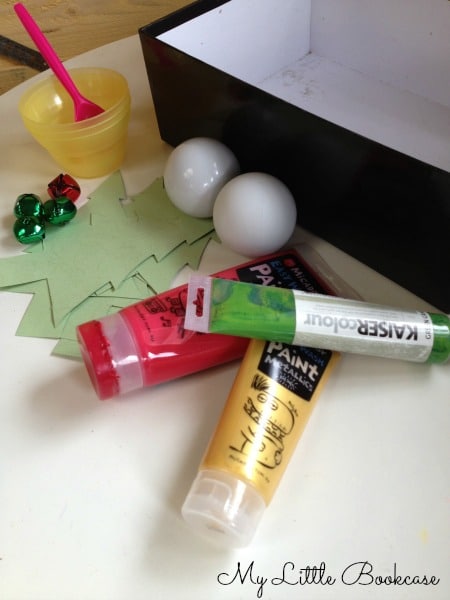 Christmas baubles or bells (These can be any size, but the Christmas bells create a more sensory experience than plain baubles)
A range of paints in different containers (We used red, green and gold)
A spoon for each paint container
Paper (We used paper pre-cut as Christmas trees)
How to create very arty Christmas stationery:
1. Fill each container with paint and a spoon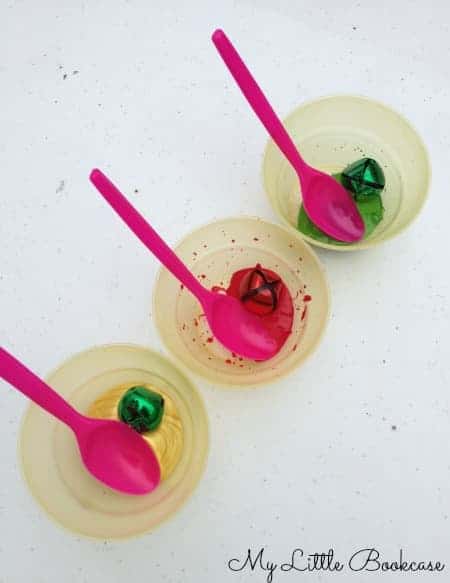 2. Lay one piece of paper inside the shoe box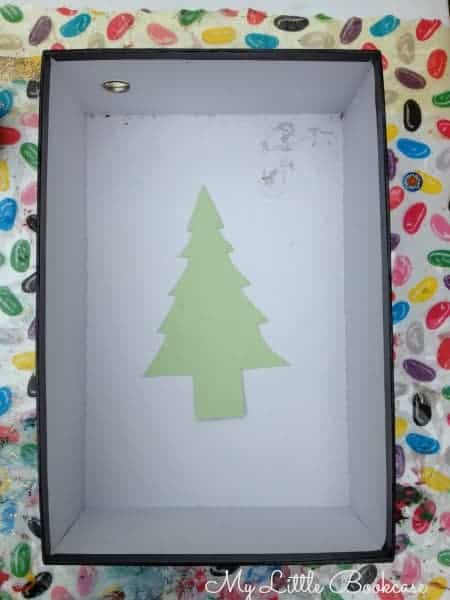 3. After covering the baubles in paint, use the spoons to drop each bauble or bell into the shoe box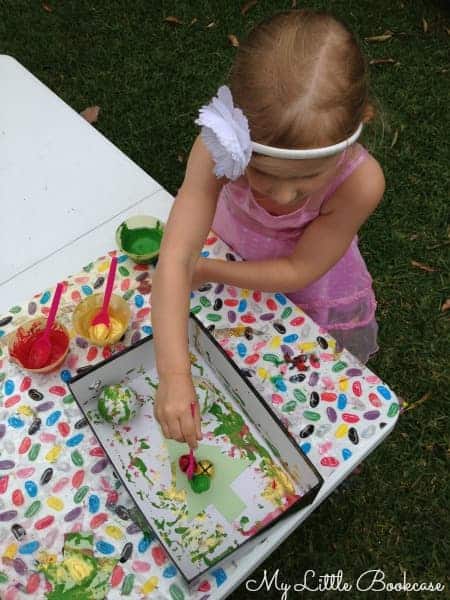 4. Roll the baubles around the shoebox. Because we used Christmas bells, Cammy tried to shake her box to the tune of 'Jingle Bells'.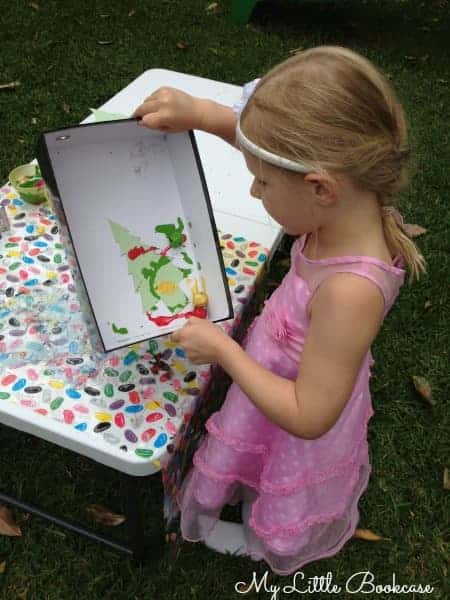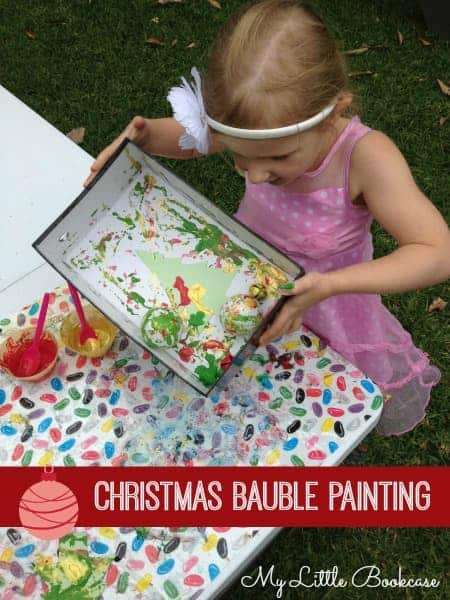 5. Remove the paper from the box and set it aside  to dry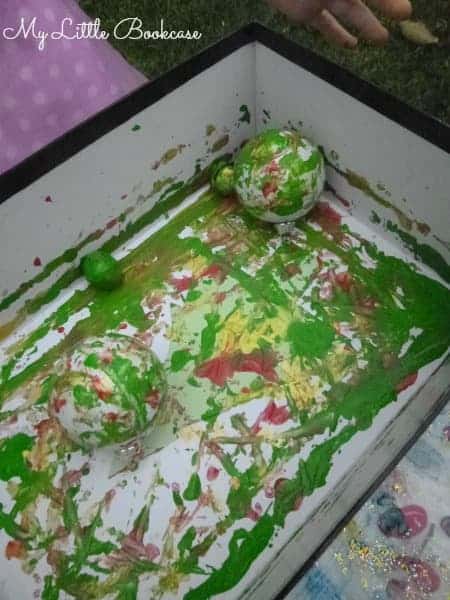 6. When your trees (or other Christmas shapes) are dry you can turn them into gift tags or Christmas cards. Simply punch a hole in the top of the tree to create a gift tag or glue the tree to the front of some folded cardstock to make a Christmas card.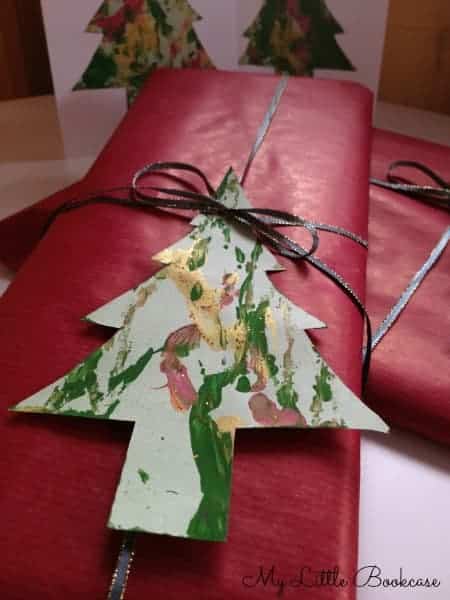 Not only do you have some very arty kid-made Christmas stationery, but you've given your child the opportunity to write for meaning.