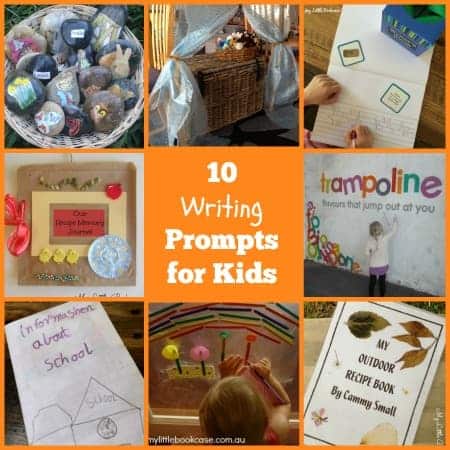 "I hate writing."
It's upsetting but true that parents and teachers hear this phrase all too regularly from children the world over.
I'm passionate about finding ways to make writing joyful for children. In past posts I've shared ideas for setting up an inviting writing space for kids, celebrating children's writing with a book launch and overcoming children's physical aversions to pen and paper with 365+ alternatives.
But, what about the kids who don't know what to write, or the kids with too many ideas, or the kids who simply  won't write because they're too scared their writing won't be good enough?
Below, I've shared 10 prompts to help children generate ideas for writing. The idea is to initially encourage kids to just write without actually giving their writing too much thought. Encourage them to feel safe to let their ideas flow without worrying about grammar, spelling, punctuation or neat handwriting.
While proficient writers will be able to record their own ideas, pre and beginning writers might need some help. Try:
Recording their oral storytelling with video or phone devices.
Asking your child to use pictures to tell their story.
Act as a scribe for your child.
10 Writing Prompts for Kids
1. Write about the EVERYDAY!
Arm your child with a journal or a camera and encourage them to record anything that captures their interest (e.g. a billboard, a man asking for directions, a piece of artwork, a duck crossing the road or a leaf floating down a creek etc.). Help them to take notes about what they see or observe (or take a photo to capture the moment or inspiration) while simply exploring your neighbourhood, walking to school or undertaking a special adventure. These tidbits of information become wonderful stimuli for writing.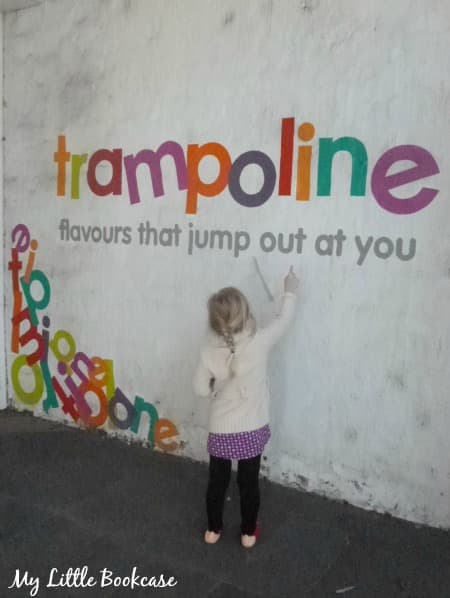 2. Lost and Found Stories
Invite your child to choose an item from a 'lost and found' box or from an Op shop and build a story using imaginary responses to questions such as:
Who does the item belong to?
When did they get it?
What did they use it for?
Where were they when they lost it?
How did they lose it?
3. Tap into books, themes and topics of interest
Build a child's confidence in writing by asking them to write about what they know and love.
When you feel they are ready to be challenged beyond a topic area they feel comfortable, encourage them to experiment with a different writing style- try inviting them to employ or replicate the language or text structure of their favourite book in a story of their own.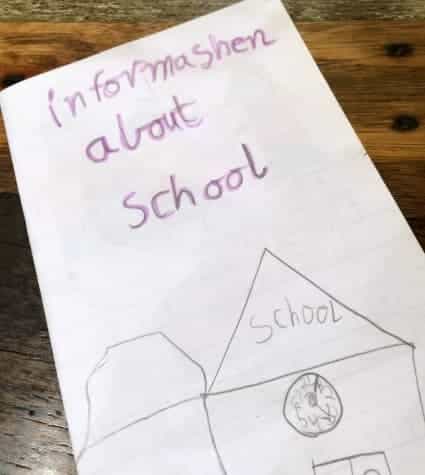 4. Fill a Story Box (or Story Basket/ Story Bag)
Fill a bag with a range of items and invite your child to use the items as props in a story. Children can use all or just a selection of items from the box, depending on how many you placed there.
Items might include toys, pieces of nature, household items, souvenirs, school supplies, clothing, food packaging, and photos (the sky is the limit really).
5. Create Story Stones
Much like a story box, story stones provide tactile and visual stimuli for storytelling.  See this post on Little Golden Book Story Stones for more ideas.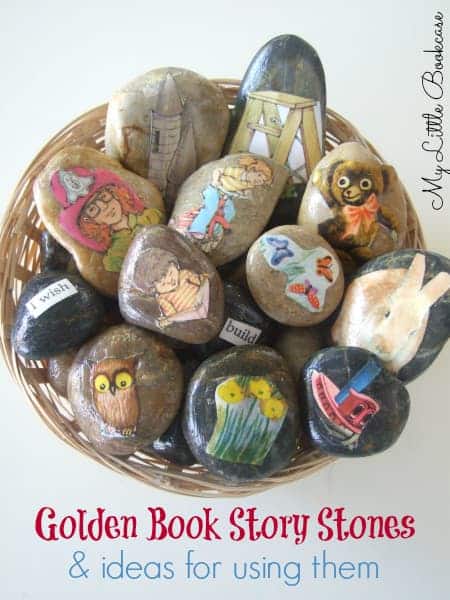 6. Sentence Starters
Get your child started by providing them with a starting sentence; ask them to continue the story.
7. Prompt Cards
A prompt card gives a child a starting point for writing. It could be as simple as a word like the ones in this Storytelling Jar from Honey Bee Books, or they could be more specific by providing children with a setting, a character, a problem, a scenario or a question to answer.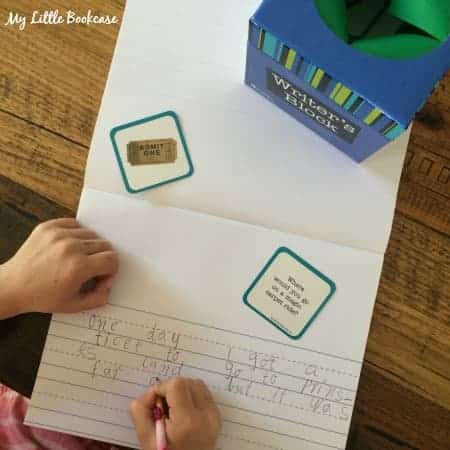 We love our Writer's Block set which includes over 150 visual and written prompts. It encourages children to write in a range of text types and Cammy just loves the lucky-dip feature. Some of our favourite prompts from the set include:
If numbers could talk, what would they say?
What would living in a triangle house be like?
What would you do if you were locked in a toy store all night?
Where would you go on a magic carpet ride?
What steps would you take to plan a birthday party?
What is the best toy to play with?
What if you had a pet monkey?
Describe the funniest looking animal?
What would you bring with you on a trip to space?
Describe life for a penguin from Antarctica.
What would you do without TV?
8. Recipe Creation
If your child likes to create concoctions (either in the kitchen or the garden), you can harness this interest; Ask your child to record the ingredients and method (and their imagination) by writing a recipe of their own.  Download our Mud Kitchen Recipe Book template or get more ideas on creating a recipe journal.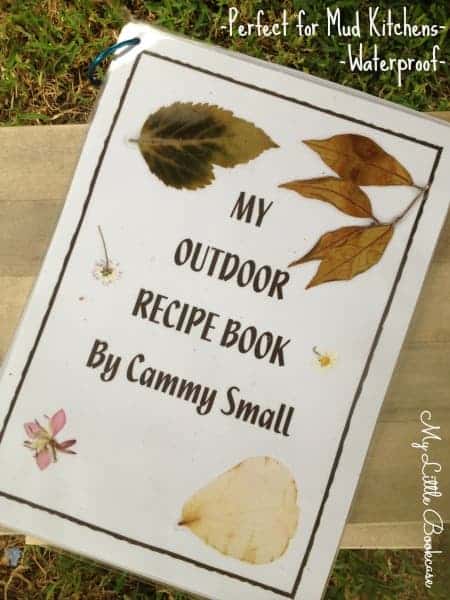 9. Letter Writing
Writing cards and letters to family, friends, and even imaginary or magical characters such as fairies or rag dolls is a great way to get kids writing. Children take a keen interest in others and become eager to hear back from their pen pals.
10. Puppet Theatres and Felt Boards
Setting up a simple puppet theatre, or a felt or sticky board provides an invitation for children to create a story, as it is an easy way to develop characters and dialogue. This might be a good one to record or scribe for your child.

Like this post? Stay connected:
Be sure to join one of our communities for more literacy-based inspiration, or subscribe to our mailing list so you don't miss out on future posts.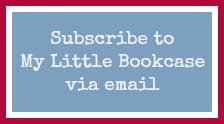 This post is supported by Child.com.au and may contain links to the online store.