Although there is a deeper message and theme to the book, we thought it would be an ideal to time to publish a review of Koala Lou during the lead up to the 2012 London Olympics.
Koala Lou provides a wonderful invitation to host your own family Olympics. Scroll to the bottom of the post for some ideas.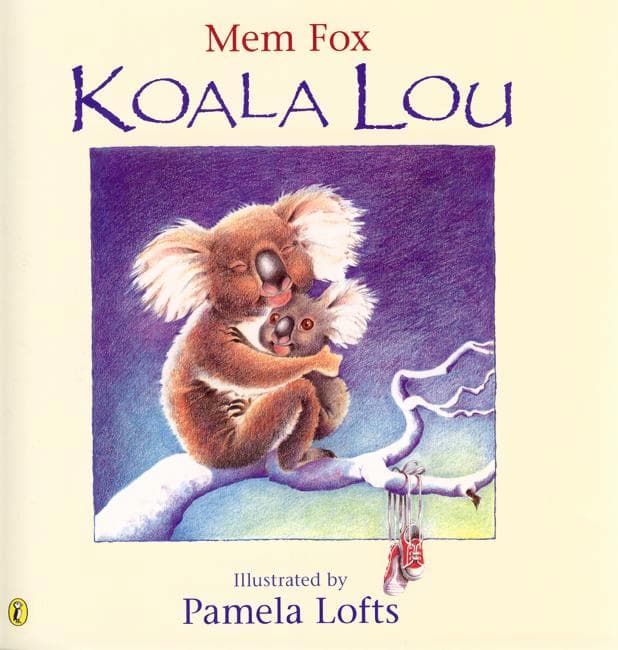 About the book:
"Koala Lou, I DO love you!" were the most comforting words Koala Lou loved hearing her mum say repeatedly throughout the day. It filled her with warmth and adulation and she couldn't get enough of her mum's tender loving embrace. By far, Koala Lou was the most loved little baby koala in the bush.
But with the passage of time and now with the arrival of siblings, Koala Lou feels dejected and wants to attract mum's attention, as it isn't readily available anymore.
Thus begins the heart-rending tale about young Koala Lou, who sets out to gain reassurance about her mum's love for her by competing in the gum-tree-climbing event at the Bush Olympics. With renewed hope and determination she trains hard, puffing and panting. Despite the aches and pains, she strives relentlessly to win the title of the fastest climber in the bush.
Will all the hard work pay off? Will she be able to redeem her mum's love for her?
This is an endearing tale that both parent and child can relate to. Not only does it depict the emotional turmoil an only child goes through after the arrival of siblings, but also reminds parents to acknowledge and validate their child's feelings. It touches on the topics of insecurity, seeking approval, setting goals, dealing with disappointment and unconditional love.
Pamela Lofts captures the true essence of this story with her eye-catching illustrations. The use of expressive characters and bright colors with precise detail further enhances and provides depth to the simple yet descriptive text.
This book is great for read aloud fun or one to just snuggle up with and read when our little ones are feeling left out.
Book Details:
Title: Koala Lou
Author: Mem Fox
Illustrator: Pamela Lofts
ISBN: 30007011262077
Format: Paperback
Publisher: Puffin Books
RRP: $14.95 (aud)
Suitable for ages: 2+
Related Links:
http://www.memfox.com/koala-lou.html
http://www.memfox.net/audio/koala_lou.html
Related Activities:
Host your own Bush Olympics
This game can be adapted for indoor or outdoor play. We did an indoor version due to weather restrictions. This game is also adaptable depending on the items available and on the interest, age and ability of children playing.
-        Jog on spot (for 1 minute)
-        Skipping on the spot (25 continuous skips)
-        Play cones (hopping around them)
-        10 Push ups
-        Crawl through play tunnel
-        20 Star Jumps
-        Dribbling a ball without dropping for 15-30 seconds
Each child begins at one station and rotates through all the tasks. (You can time them throughout the activities and the child completing all tasks in the shortest amount of time wins).
If playing outdoors, you can incorporate running, monkey bars, ball games, climbing (trees or play equipment) etc.
We made our own Olympic medals that were awarded to each child for their outstanding effort. To make these, we covered a round piece of cardboard with aluminum foil, punched two holes, and threaded string through the holes to form a loop that fits around the neck of the child. 
Would you be interested in hosting your own Bush Olympics for your young budding Olympians? With a variety of options that are easily adaptable, the possibilities are endless.