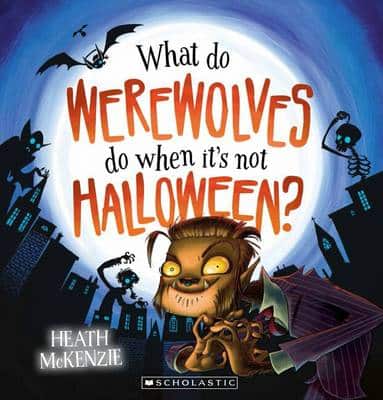 I'm sure you know the work of Heath McKenzie. He's illustrated dozens of wonderful children's books. They're all eye-catching and super entertaining.
And this book, both written and illustrated by Heath, is no exception. What Do Werewolves Do When it's Not Halloween? is a witty book that provides a fun and unique perspective on Halloween. We spend so much time preparing for it, but what actually happens when it's all over? What do all the Frankensteins, ghosts, skeletons and werewolves do for the other 364 days of the year?
With a double page spread dedicated to each creepy and spooky creature, Heath humorously gives us a sneak peek into the lives of these creatures. You may not be surprised to read that witches practise their spells, but I bet you didn't know that vampires clean their teeth, mummies try on patterned and colourful bandages and zombies visit the library.
But werewolves are the most interesting creatures of all. They don't hide away at all; they return to their lives as normal. The final page leaves readers wondering whether there are any werewolves living amongst them, disguised as humans in their workplaces or classrooms.
Book Details
Title: What Do Werewolves Do When It's Not Halloween?
Author/Illustrator: Heath McKenzie
ISBN: 978-1742838793
Format: Paperback
Publisher: Scholastic Australia, October 2013

Follow-up Activity
We've been playing with PicMonkey again, which has released a lot of fun new photo editing features just in time for Halloween. Cammy loved exploring the new features and it was a great way for her to develop her mouse control.
What Do Werewolves Do When It's Not Halloween? suggests that werewolves go back to living a very human-like life after Halloween. It got us thinking what type of spooky creatures we might become on Halloween. We thought it would be fun to use PicMonkey to transform ourselves into creepy and spooky creatures.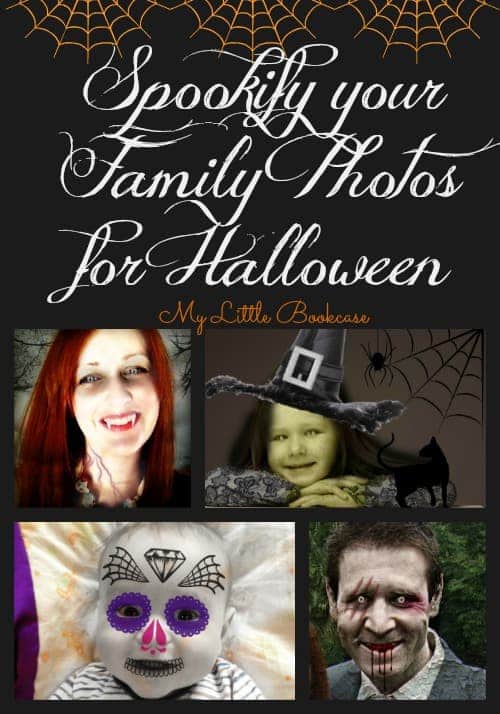 The thought of seeing real images of loved ones transformed into scary beings might scare small children. You know your kids best so, although we had a lot of fun playing with our photos, it would be best to use your discretion when undertaking this activity with your kids.
Of course, Cam wanted to be a witch:
I quite like to idea of becoming a vampire. The idea of being immortal appeals to me very much:
We turned Daddy into a zombie. He works so hard for us that I'm surprised he hasn't already turned into a one- he he!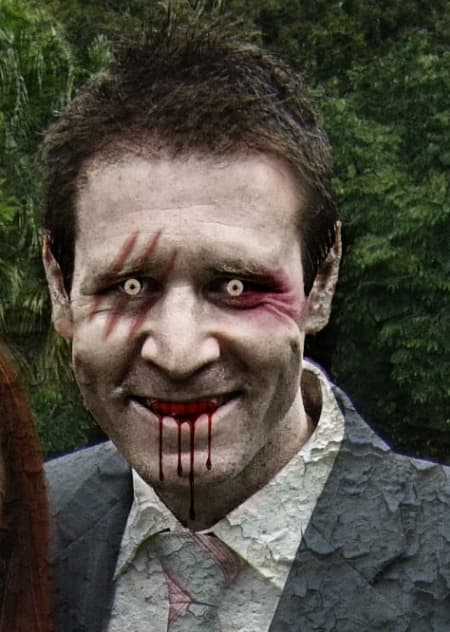 Cammy had the most fun transforming Ike into a colourful skeleton. She couldn't stop giggling.
Go to PicMonkey to spookify your own family photos this Halloween.