We are preparing for something exciting at My Little Bookcase.
Those of you who have been reading posts on My Little Bookcase for some time will know that we've  experienced some heartbreak in trying to grow our family.
I wrote an honest post at the beginning of this year, and I was flooded with an overwhelming number of supportive comments and emails. I think this contributed greatly to me feeling more positive throughout 2012.
That positivity seems to have made all the difference: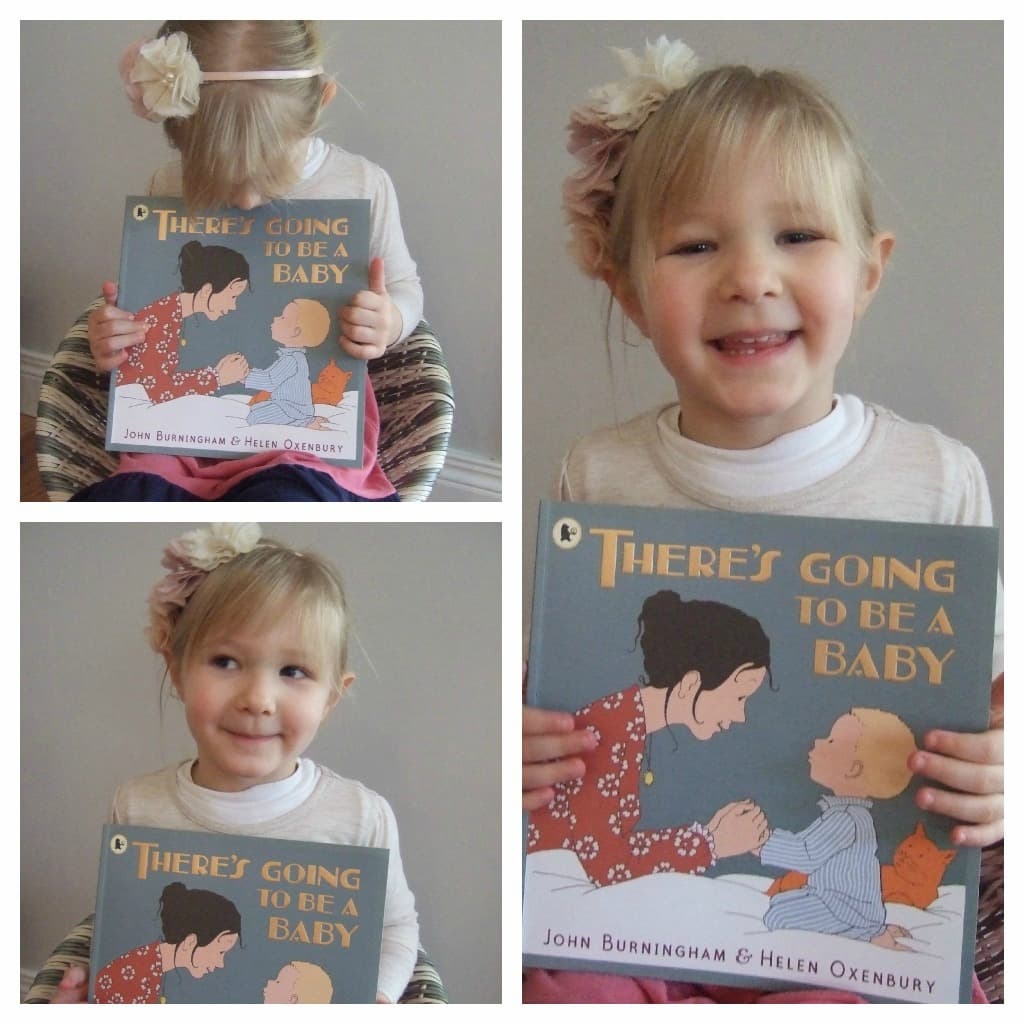 We are 24 weeks pregnant. We call our little bub B2 (Cam's in-utero name was Bob), who is due late November.
I've been scared to acknowledge the pregnancy publicly, in superstitious fear that I would jinx the pregnancy. We've seen and heard B2's heart,  watched her wriggle about many times on the monitor, and I've felt her playful kicks. I just wasn't prepared to lose her.
I wrapped myself in cotton wool during the early weeks, which is the sole reason we didn't finish our own book storage for The Little Book Adventure: Project #1.
When I found myself purchasing this book for B2's first Christmas present, I realised that I was ready to tell the world our wonderful news. And, it really is the most wonderful news. We are all incredibly excited, and Cam just can't wait to be a big sister.
In our home, we prepare for special events and changes in our lives by reading books (I know many of you do too). We've got a huge list of books to get through as a family as we prepare for the arrival of our newest family member, but I thought I'd share our favourite one with you.
Please share the books you read to your children when you were expecting another child. I'd love to read those to Cam too.
Book Review: THERE'S GOING TO BE A BABY
I originally wrote this review for Tiny and Little- Issue 5. We were pregnant at the time. My family and I were smitten with the book then, and it's been so lovely to be able to finally read it again.
'There's going to be a baby' starts this story alongside an illustration of a mother sitting beside her toddler's bed, and so begins a beautiful portrayal of the last precious months spent between a mother and her first child as they prepare for the arrival of a new baby.
The story starts in winter and the gentle illustrations show the mother's tummy growing over time as each of the seasons come and go.
The story records the conversations between the mother and her child throughout the pregnancy. The boy asks a series of questions about the baby, but the one that dominates the story is 'what will the baby do?'
The mother suggests a range of ideas over the months while they are on their various outings together. She entertains the idea of the baby becoming a painter and a gardener amongst other professions. The boy imagines his baby 'brother'.
He gives an assortment of responses, signifying his mixed emotions about his sibling's impending arrival. At first, he discounts his mother's ideas, and seems protective of his life as it is. There are moments when he worries and asks his mother to make the baby go away. But, he eventually responds with kindness, care and excitement, and even becomes impatient to meet the baby.
You sense his joy in the last pages as he rides to the hospital in a train with his grandfather. He excitedly recalls details of the conversations he has shared with his mum. As they are about to enter the hospital room, the young boy says, 'We're going to love the baby aren't we?'
The story is beautiful, and so too are the illustrations by Helen Oxenbury. She portrays the present moment with delightful pastel illustrations, and she uses a nostalgic, timeless style to capture the thoughts and dreams of the older brother.
This book has been an absolute pleasure for us to read with Cam over and over again.
Book Details:
Author: John Burningham
Illustrator: Helen Oxenbury
ISBN:978-1406331080
Format: Paperback
Publisher: Walker Books, September 2011
RRP: A$17.95