| | |
| --- | --- |
| | SchoolPlaces.com.au helps take the pressure off families looking for a private school vacancy for their child. Search real-time vacancies and claim a last-minute place at one of Australia's leading schools. Get on board and start saving today. |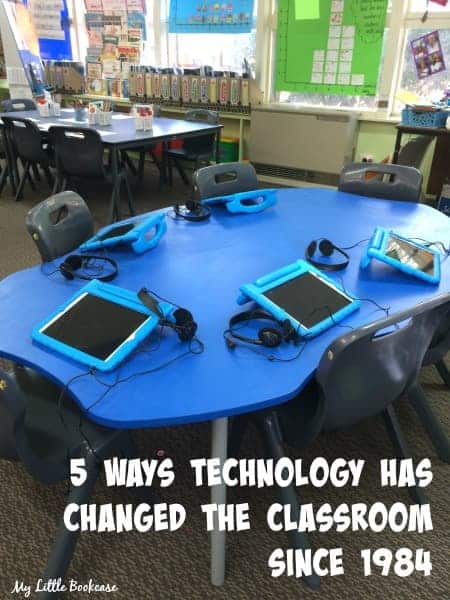 In 1984, at just 4 years of age (so tiny!), I started MY first year of school. I wore an over-sized school dress and lop-sided pigtails, I got to know a whole class of strangers I had NEVER met before and I learned how to read within a Whole Language curriculum.
NOTE: CUTE PHOTO TO BE INSERTED HERE WHEN MUM FINALLY FINDS MY SCHOOL PHOTO. THERE IS A POLAROID PHOTO HOUSED SOMEWHERE IN HER PRE-DIGITAL SYSTEM OF BOXES (He He!)
So Cammy is back to school this week after a successful first term of school. Enthusiastic and eager about starting school, she spent last term asking me countless questions about my own school experience. It has been fun to reminisce and compare our experiences. I'm really quite surprised by how much the classroom has changed in 31 years.
Delayed school-starting ages, transition programs, nurturing buddy systems and individual learning plans are changes I'm excited to see taking place. I'm also excited by the various technologies that have been introduced to schools and classrooms.
1. Interactive Whiteboards
My Prep teacher was incredibly talented when given a piece of chalk and a blackboard. She possessed skills teachers no longer need to master; just as students no longer need to master the skill of cleaning the blackboard duster. Nor do students need to crowd around the teacher trying to glimpse just a small section of the book she is reading to the class.
Instead many Australian children are blessed to have an interactive whiteboard installed in their classroom, allowing resources to be shared much more easily in whole-class sessions. Interactive whiteboards can be used in such a wide range of ways, but mostly I love that they invite children to actively and physically interact with and manipulate the information that is being presented to them.   No longer do they need to be passive learners.
And aren't we all better off without having to listen to the teacher's nail screech down the blackboard when the chalk has become too short?
2. iPads
The closest thing I had to an iPad when I was in Prep was a small blackboard slate that I'd sit on my lap when writing or drawing (or maybe it was the contact-covered milk carton that housed my personal weekly words). Even just seven years ago, when I was still teaching, students only had two or three computers to share between a class of 25-30 children.
iPads are so much more dynamic than blackline masters. Like the interactive whiteboard, iPads have such a variety of uses but because many schools have a good student-iPad ratio and because they are small, portable and easy to use their use can be planned or spontaneous. They give children the chance to consolidate what they have experienced on the interactive whiteboard as a class; they allow learning and tasks to be catered to individual children and they allow children to learn at their own pace rather than trying to keep up in group situations.
3. Social Media
Social media has such a bad reputation, but it can be a rich learning tool. I think wonderful things are happening in classrooms because teachers are inspired by what they see on blogs and platforms such as Pinterest. Teachers are able to network with educators all over the world with the help of Twitter, Facebook and Google +, and I have no doubt that our children benefit from this.
Students can have authentic learning experiences with social media too. Setting up and maintaining class blogs and Twitter accounts teaches them first-hand the importance of cyber-safety under the supervision of their teacher. It is also a great way to record and reflect on learning.
4. Communication
Newsletters have been online for quite some time now, but email is becoming a preferred method of communication for teachers. While it certainly doesn't replace a face-to-face chat, I absolutely love the use of email to communicate with Cammy's teacher. I can shoot through an email to Cammy's teacher with the most trivial of questions and not have to feel guilty that I've wasted her time. What's even better is that I always receive a prompt reply by the end of the day.
What I really wish we were using when I was teaching (and I'm sure with five children, my Mum would have liked this 31 years ago too) is the facility to get online to book your child's parent/teacher interview. What a lot of headaches this software is no doubt saving.
5. Online Lunch Orders
Okay, so maybe I'm not too happy about this change. I wish Cammy could experience the independence and pride that comes with writing her lunch order on a brown-paper bag, the concentration needed to calculate the order correctly and the mad rush of rummaging through mum's purse to find the correct change. But, times have changed and I'm sure there are many new skills Cammy can learn from ordering her lunch online. It may also help because I actually very rarely have loose change in my purse.
Finding the right school
31 years ago, families rarely looked beyond their local school; now it is the norm to look a little further from home to find the right school. Cammy doesn't attend our closest school as it didn't seem like the right fit for her. In today's society, parents have a huge array of choice when it comes to schools for their children, and with that comes an element of stress.
Rather than assisting only children, technology can help the whole family when it comes to education. School Places is an online website that can help, especially for families who are looking to find the right private school for their child. The website is designed to make the process easier, faster and less stressful.
I'd love to hear about your own school reflections. What nostalgic memories do you have of school? What new and exciting (or weird) changes have you seen in your child's classroom?

This post is part of a Nuffnang advertising series.