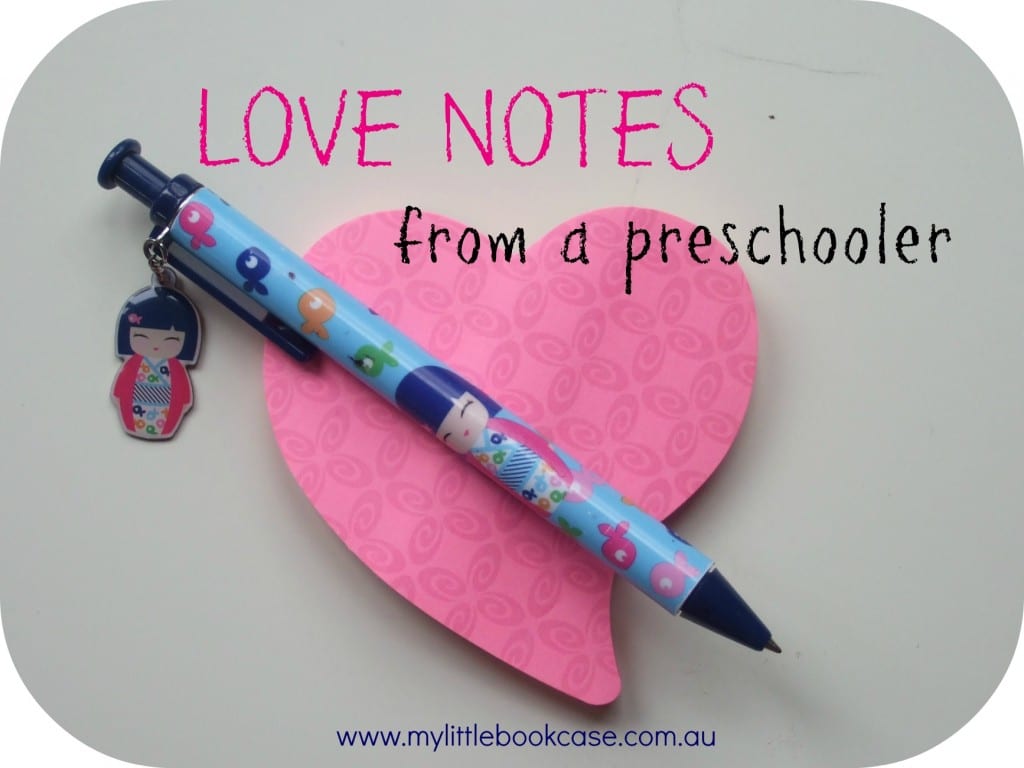 Reading and writing are interconnected. If parents read to children from a young age, it doesn't take long for children  to work out that the stories come from the letters and words printed on the page.
Similarly, children learn about writing based on the writing they see around them. For example, they see parents writing letters, lists, notes and labels.
Before children have even learnt to write the letters of the alphabet, they already have an idea about print and its purpose. They quickly learn that words are symbols that convey a message.
By replacing words with symbols, Cam has been involved in letter writing and using shopping lists for some time.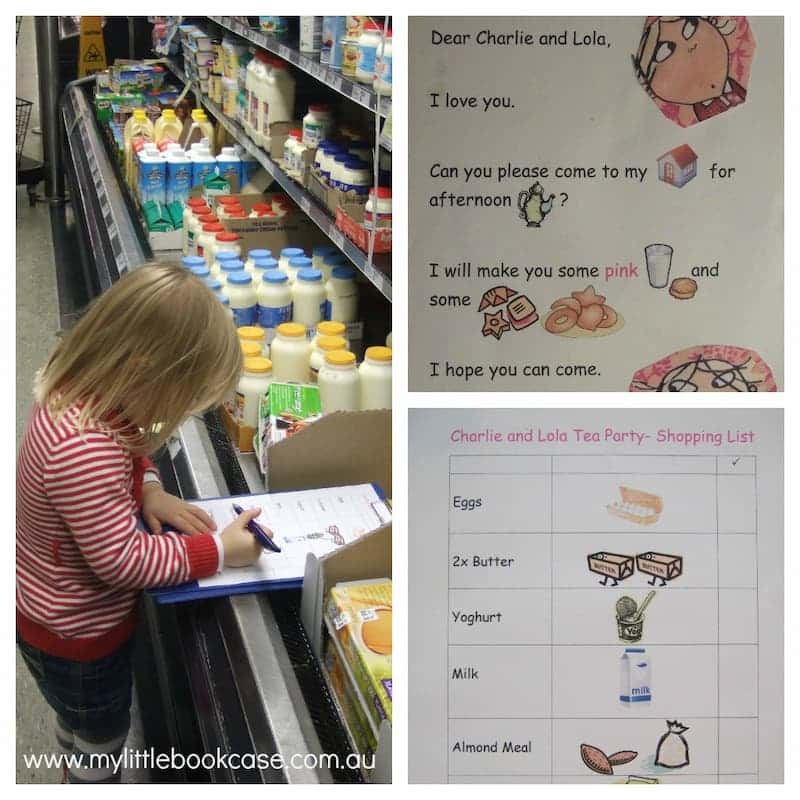 By strategically leaving some enticing post-it notes and writing tools on her activity table, I encouraged Cam to experiment with her own writing.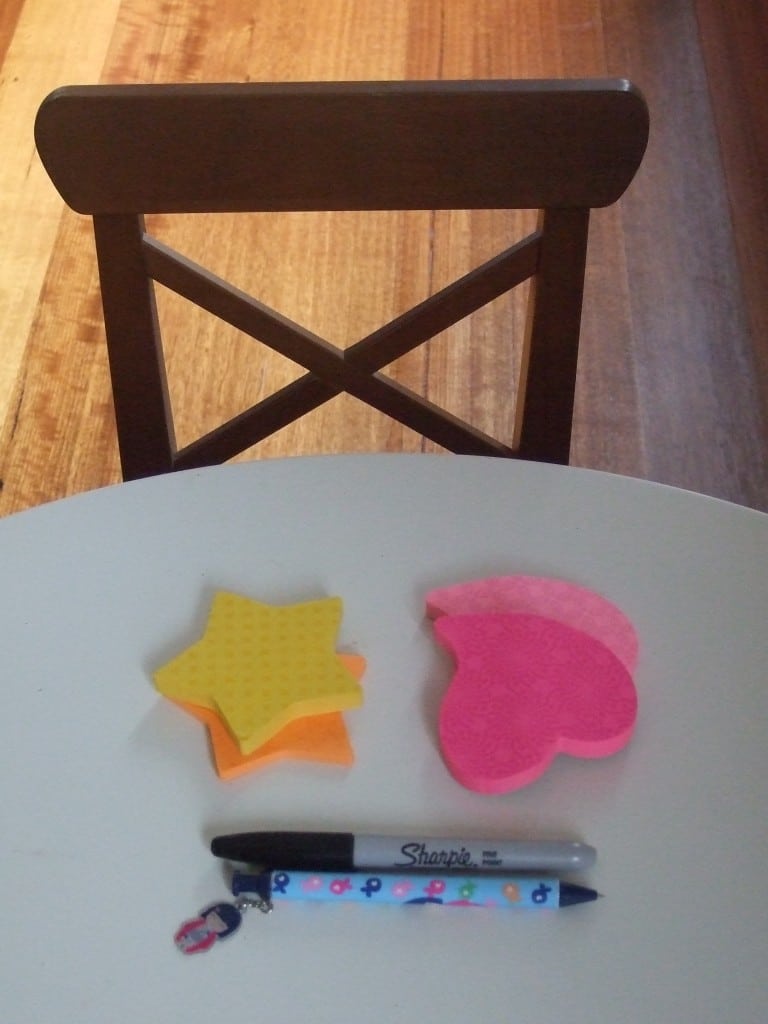 It didn't take Cam long to begin role-play writing. Once she started, we couldn't stop her:
As she wrote,  she verbalised the message she was recording. We received some heart-warming love notes as a result. These are some of her messages: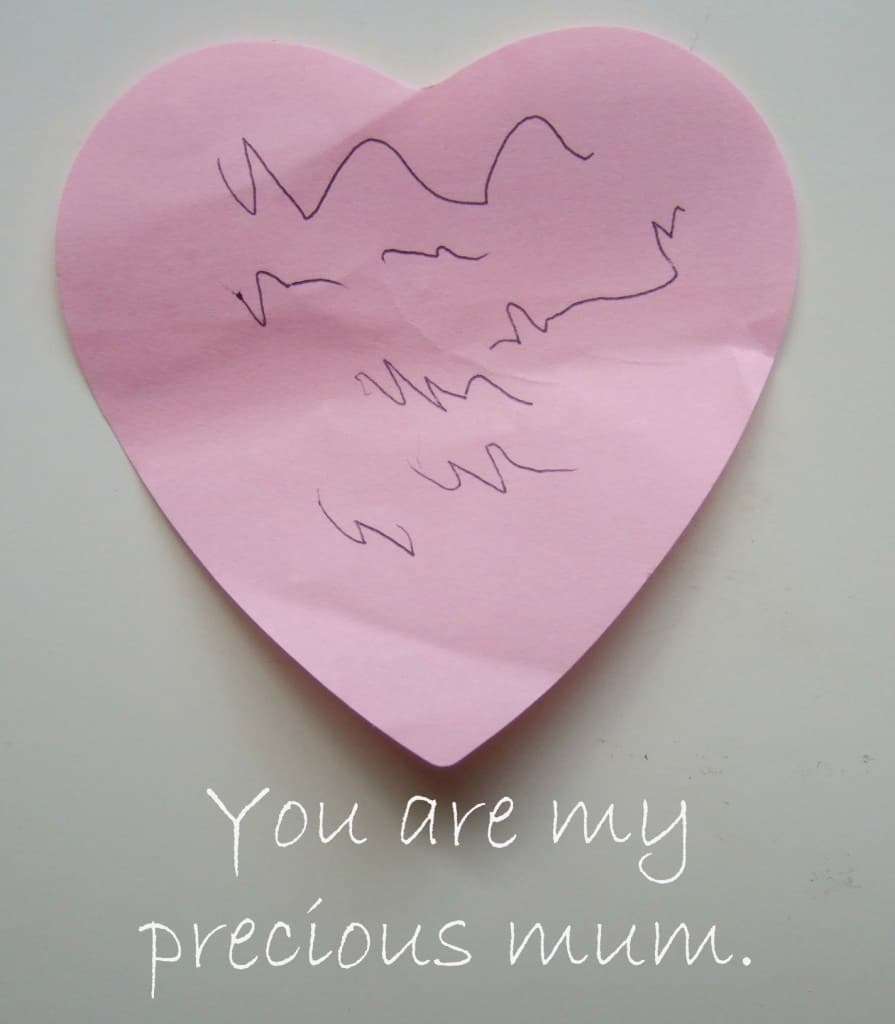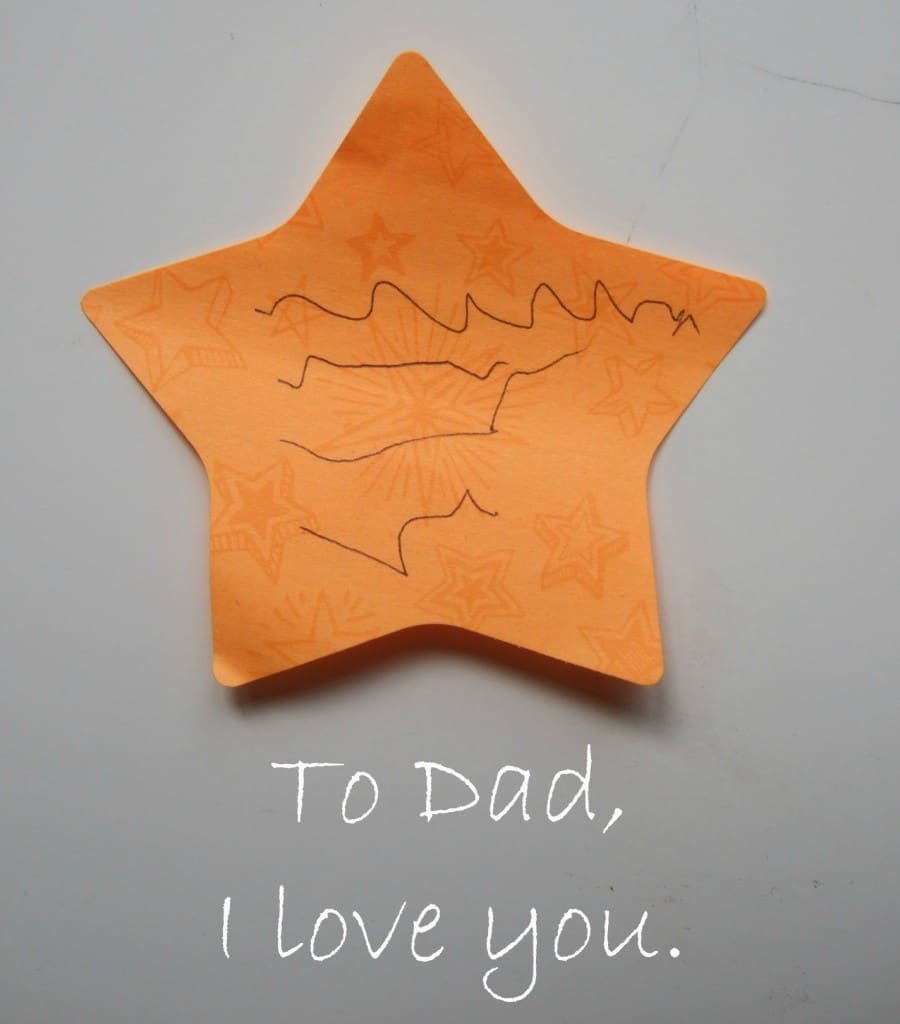 She even signed her name on the back of this note:
We keep finding love notes all over the house: On our computers, oven, microwave, fridge………..
Now, if Cam finds a pen and a suitable writing surface we can't stop her from writing.
Role-play (or pretend) writing is an important step in a child's writing, and overall literacy, development. It gives a child the chance to:
Experiment with random marks and scribbles on paper
Develop an understanding that her symbols contain a message
Practise communicating a message
Organise her marks from left to right
Use some letters she knows
Before you know it, a child will be writing everywhere if given the opportunity.
It is never too early to encourage your child to write. If they can hold a pencil/crayon, then they can imitate your writing behaviours.