I used to love snuggling up with Cam to read a book.
We'd get close and cosy on the armchair that was both Cam's feeding chair and reading chair.
I'd lounge back, resting my back on one arm of the chair and my feet slung over the other arm (I personally just can't enjoy a book if my feet aren't UP).
Cam would sit on my knee, place her own feet between my legs and rest her head against my chest.
With a very large belly, an unborn baby who wants in on this fun reading caper, and a pelvis which is causing me a lot of grief, it has become impossible to sit like this (for now).
I'm searching for a new snuggly reading position for Cam and I to enjoy our stories together.
For now, we've had to move to the sofa so I can stretch my legs out. Cammy leans in as close as B2 will let her,  but she still feels so far away.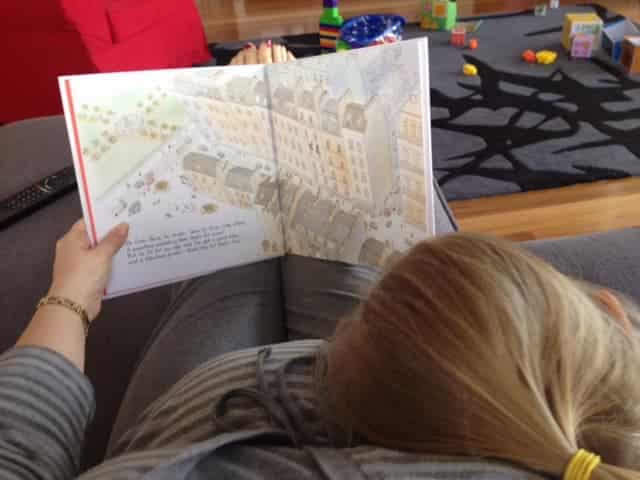 Can you offer me any other suggestions? How did you sit with your older children at story-time when you were pregnant?