About September's Illustration:
This divine image by Lisa Stewart was the first I allocated to a month in An Illustrated Year 2013. As soon as Lisa sent me 'Koala', I knew that it belonged in September, Save the Koala Month. You can read more about Save the Koala Month and how you can help at Wildlife Fun 4 Kids.
What was the inspiration for 'Koala?'
'Koala' was inspired by this very, very soft and delicate paper I saw at my favourite paper store, Wills Quills (which has sadly closed down). I wish now that I had bought more of it at the time.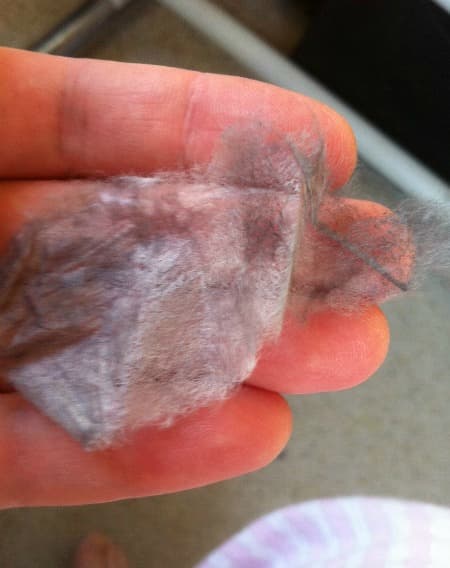 How did you create this image?
'Koala' was created using a combination of pencil, white gouache and the gentle tearing of this delicate paper.
About the illustrator:
What do you enjoy most about illustrating picture books?
I love that it takes me into another world. I am so focused that I feel like I'm in a dream whilst I create the pictures.
Can you tell us a little bit about your upcoming book?
Rainforest Lullaby, written by Sally Odgers, will be coming out in November for Scholastic Press. I used some of the same soft, grey paper on the baby kookaburra- perhaps you can see that?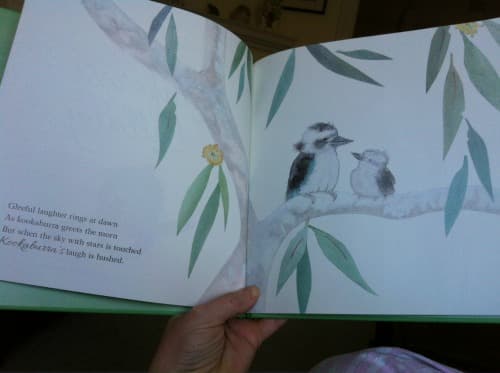 I also just finished a book for Random House called Jam for Nana by Deborah Kelly, which will be released next Mother's Day 2014. I'm very nervous about it because it's the first book in which I've illustrated people. Feeling confident about my illustrations can be tricky.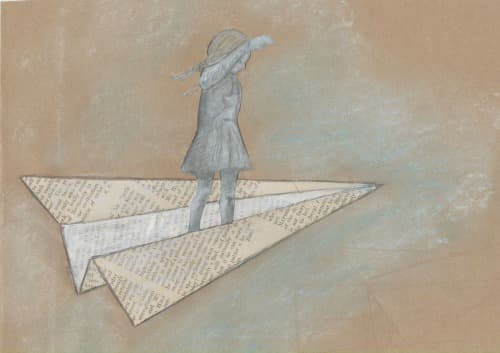 I've also illustrated a counting app for Snappyant. Here's an image that shows that when you click on the eggs the little baby animals will hatch.
I will be working in the next months on The Great Cuddle Muddle, by Deborah Kelly about bush babies getting the wrong cuddles and all muddled up.
Next year I will begin work on a book for Scholastic Press called Baby Bear's First Sleep with images similar to this one I created.
Can you give us a peek into your creative work space?
My studio is in the side room of where we live in a rented apartment. We feel very lucky to live in such a lovely place in Manly.
This image was taken when I was working on the counting app for Snappyant.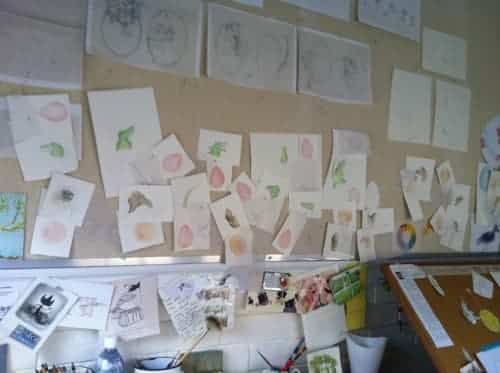 Lisa's books include:
Can I cuddle the Moon? By Kerry Brown, Scholastic Press
Mummy's Kisses by Paula Clark, Scholastic Press.
Bushland Lullaby by Sally Odgers, Scholastic Press.
Some of Lisa's illustrations can be purchased through Books Illustrated, but Lisa can be contacted at lisaraestewart@bigpond.com for more specific pieces.
GOING FURTHER:
Find and explore some of Lisa Stewart's other books.
Find some other books that feature collage and/or gouache in the illustrations. Create a classroom display of these books.
Compare and contrast a range of collage and gouache illustrations.
Create your own image using collage and gouache.
Love this illustration?

Illustrations can be framed at the end of each month

FOR PC:
FOR MAC: