There is some contention over whether fairy tale princesses are actually positive role models for young girls. My personal opinion is that many of the female protagonists in fairy tales display strong and admirable traits.
Belle from Beauty in the Beast is Cam's favourite 'princess'. She took a liking to Belle from an early age. I'm not sure whether it was Belle herself or the Beast who initially captured her attention.  We were recently invited to a Beauty and the Beast High Tea, and I can't even begin to describe how excited she was to be visiting Belle's castle (Langham Hotel) for the morning. She insisted on dressing up as Belle for the high tea in a dress she received almost a year ago after successfully sleeping through the night without a dummy.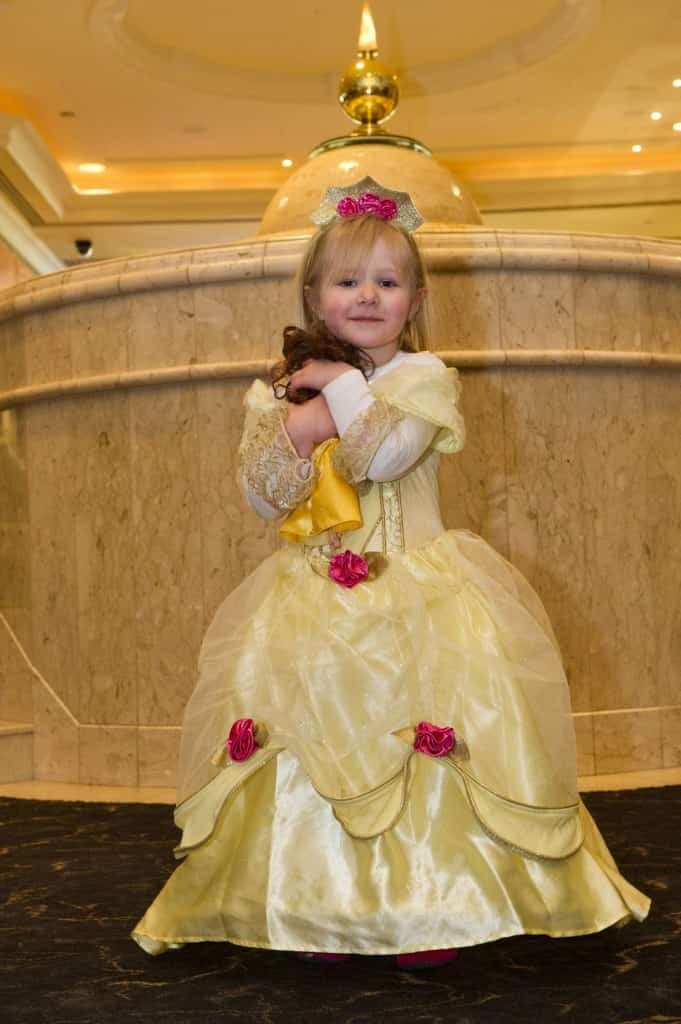 It was quite fitting that we attended the high tea in June as it was 'Dine with a Book Character' month at My Little Bookcase. It was a wonderful experience, where Cam dined in elegant style. She was very much a lady and thoroughly enjoyed her scones and cream. She was secretly hoping to be served by Mrs Potts and Chip.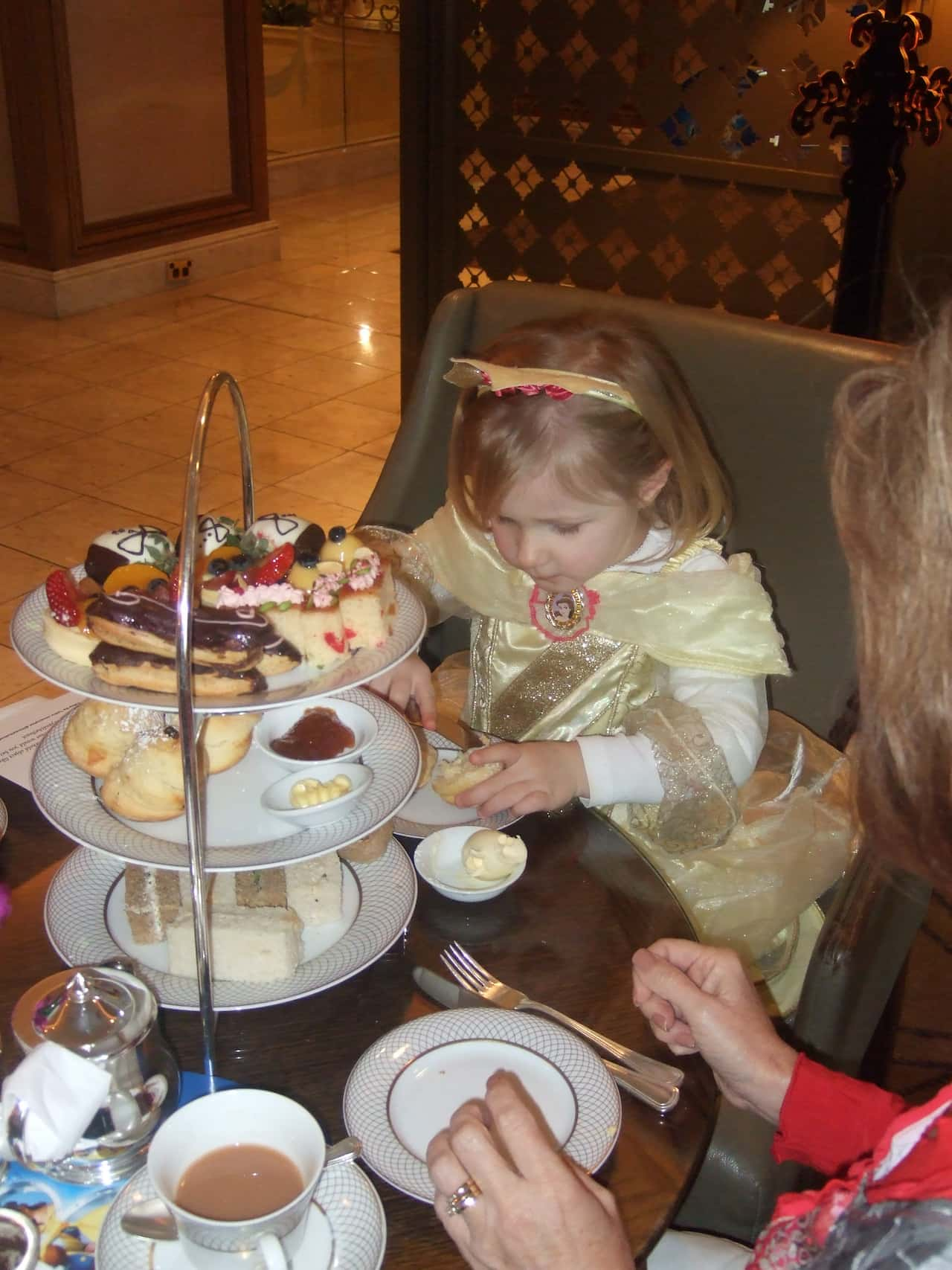 The high tea took place only days before Cam's birthday. Cam had asked for a Princess Belle cake but I had been trying to change her mind. After this event she was adamant about having a Belle cake. It certainly wasn't a perfect cake but by midnight, after a day of kitchen disasters, this was the final result. Thankfully, Cam is easy to impress and was happy with her birthday cake.
I have often wondered why Cam has taken such a fancy to Belle, but I have noticed that the two of them do share some similar traits. Firstly, like Cam, Belle loves to read and write but she is also incredibly courageous. It takes a lot to scare or worry my Cam, and she knows how to stand her ground too.
There are many wonderful female role models in literature and films, and Belle is certainly one princess I'm happy for my daughter to imitate. She is also loving, loyal, courageous, kind, strong-willed and gets to know people for who they are rather than what they look like.
Have your children taken an interest in fairy tales and princesses?
Do you know about The Disney Vault?
I wrongly assumed that Disney films were always available to purchase. Only recently, when we were invited the Beauty and the Beast High Tea, did I learn that Disney films are only available to purchase for a limited time before they are locked away in the Disney Vault.  It can take many years for the film to be released again.
Beauty and the Beast is currently available for purchase from major department stores (RRP:  2 Disc DVD-$39.95; 2 disc Blu-ray Diamond Edition-$49.95; 3 Disc Blu-ray Diamond Edition $39.95), but only for a short time.
Beauty and the Beast will be returned to the Disney Vault on July 31, 2012. Don't miss out on getting your family a copy.