Sponsored by StarTrack

There are still quite a few incredible bookshops peppered around Melbourne but sadly there aren't any close to me. I have to travel at least 20 minutes (which usually means I have to schedule in a day-trip with the kids) to visit a bookstore run by passionate booklovers that stocks beautiful Australian literature.
When I can't fit in a trip to one of these wonderful bookstores, I turn to some trusty and equally wonderful online book retailers, and I'm proud to say they are local Australian businesses.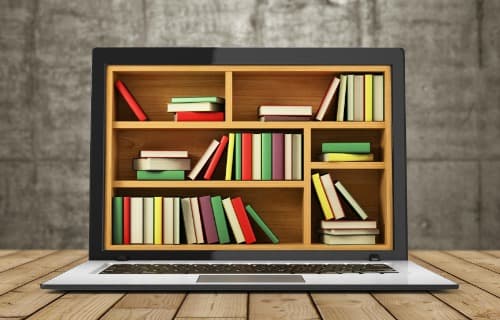 DID YOU KNOW? Australians spent a record $16.6 billion online in the past year, but sadly the majority of online book sales are being placed through overseas online retailers. Between September 2013 and September 2014, e-books and books were two of only six items more commonly purchased from overseas online retailers than from local ones (Source: Roy Morgan Research)
I can't even begin to tell you how heartbreaking that is to read, especially because I know and have met such wonderful Australian online retailers in the past six years.  There are some small, local online book retailers doing extraordinary things. They may not be able to provide the discounts that the large overseas booksellers can offer, but they give their customer service a run for their money.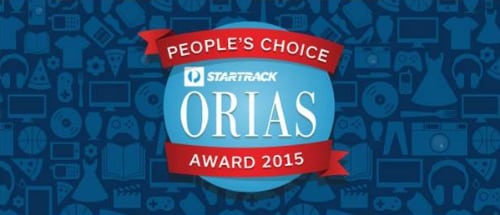 Which is why I was excited to hear that the StarTrack Online Retail Industry Awards (ORIAs) have launched a brand new award category in 2015:  the StarTrack ORIAS People's Choice Award , allowing Australians to nominate and vote for their favourite online store.
The StarTrack ORIAS have celebrated excellence in Australia's online shopping industry since 2010 but with the new StarTrack ORIAS People's Choice Award, all Australian online shops are eligible regardless of size or experience which means small online shops can go head-to-head with the big guys with an equal chance of winning.  It's not only about sales but the extraordinary experience they provide that keeps customers coming back for more.
So I'm calling on all of my wonderful readers who support and purchase from local online book retailers. Let's nominate our favourite Australian online bookstores for this award. Let's tell Australians why we keep returning to these local online booksellers even though we could buy books more cheaply from larger overseas competitors. Let's put these little online bookstores in the spotlight and share them with the rest of Australia. You could even win one of ten $1,000 gift cards (T&Cs apply). Voting closes 1 June.
I'll start by sharing a handful of my favourite Australian online booksellers. The Kids' Bookshop, Story Mama, The Itty Bitty Book Van and The Little Bookroom get my vote. Operating from small premises and with small staff, they are booksellers with extensive knowledge and a fierce passion for quality literature.
In a world of faceless retail transactions, they work hard to connect in real life with their customers. They provide helpful, friendly, personalised and a speedy online service (and free gift-wrapping) and contribute to literacy-based charities and organisations.  More impressively, they enjoy organising and attending pop-up literature festivals, information nights, book launches, story times and books swaps.
Is there another Australian online bookstore where you purchase your books? Be sure to let me know in a comment below and don't forget to visit the StarTrack ORIAs website today to vote for your favourite online retailer for this year's StarTrack ORIAS People's Choice Award.
Coordinated by
Nuffnang.
All opinions expressed in this post are my own.