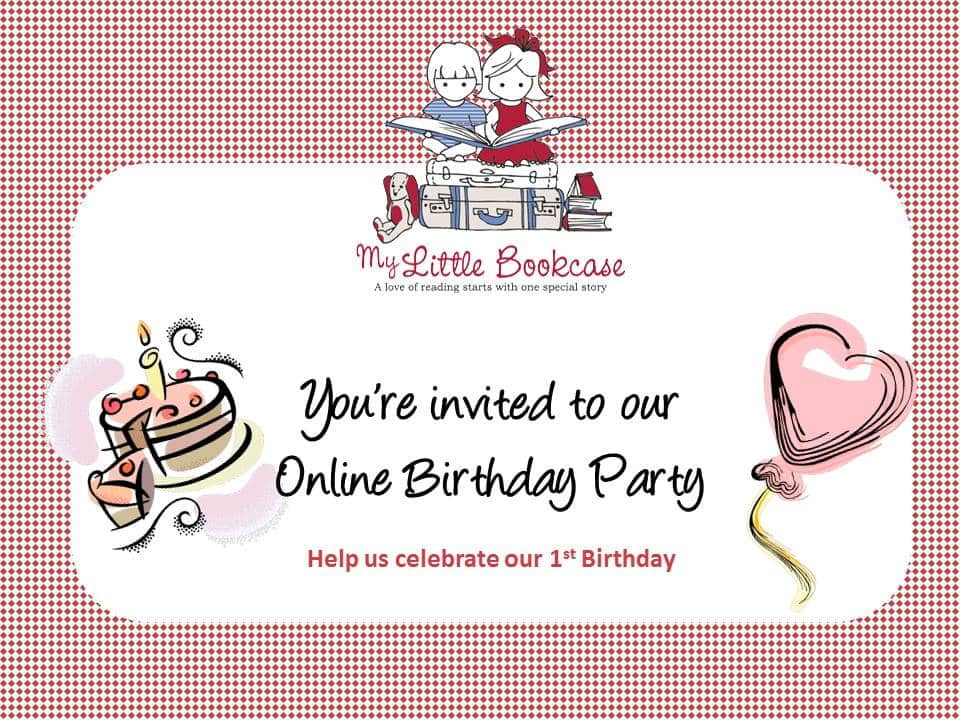 Yes, this is a belated celebration. My Little Bookcase officially turned one on November 16. My family and I had some stormy weather to get through at the time, so the lovely Mandi Johnston wrote a gorgeous birthday post for me.
Party planning has been taking place for some time though,  it's just taken me some time to get ready for a celebration.
So, without further ado, I officially invite you to join us in celebrating a very big milestone.
We've got yummy virtual food, special guests, and a fun game where you could win some very exclusive prizes.
I hope you can make it.
The Details:
The Party will take place between 9.00pm-9.30pm (AEDT) on Tuesday 13 December ( Once the kiddies are asleep)
At 9.00pm (AEDT) visit www.mylittlebookcase.com.au and let us know you're at the party by leaving a message under our Birthday Party post. (If you don't leave a message you won't be entered into our game of Pass the Parcel)
Then head over to our facebook page where most of the party will take place. I'll ask some bookish questions and you'll have the chance to interact with some other guests at the party (Facebook makes it easy to keep track of the questions and threads). There might even be a few extra door prizes for keen participants.

After we've had some time to get  to know each other a little bit, we'll play a game of Pass the Parcel. One at a time I'll randomly select 11 party guests who will be chosen to hold a virtual parcel. They will be able to choose which prize is wrapped inside their virtual parcel  before I select the next winner, and so on until all 11 prizes have been handed out.

RSVP
If you'd really like to come along to the party but you're scared you'll forget to show up then leave a message at the end of this post and I'll send you a reminder email on Tuesday morning.
PASS THE PARCEL PRIZES
I bet you're wondering what prizes we're giving away.  I contacted my three very favourite Australian illustrators along to the party.
Not only are my three favourite illustrators incredibly talented but they are also incredibly giving. Each is bringing along a unique gift to the party- which some lucky guests will take home. Illustrators earn a living through the sale of their illustrations and prints, making these gifts absolutely precious. (To be honest I'm really sad to be giving them away. I've found a spot in my house where they'd look perfect)
The wonderful people at Colorific also love a good celebration and wanted to help out at our party.
So here are the prizes we'll be giving away during Pass the Parcel:
Freya Blackwood

has provided us with a limited edition print from Maudie and Bear. The unframed print measures 33cm x 43cm and has been signed by Freya Blackwood.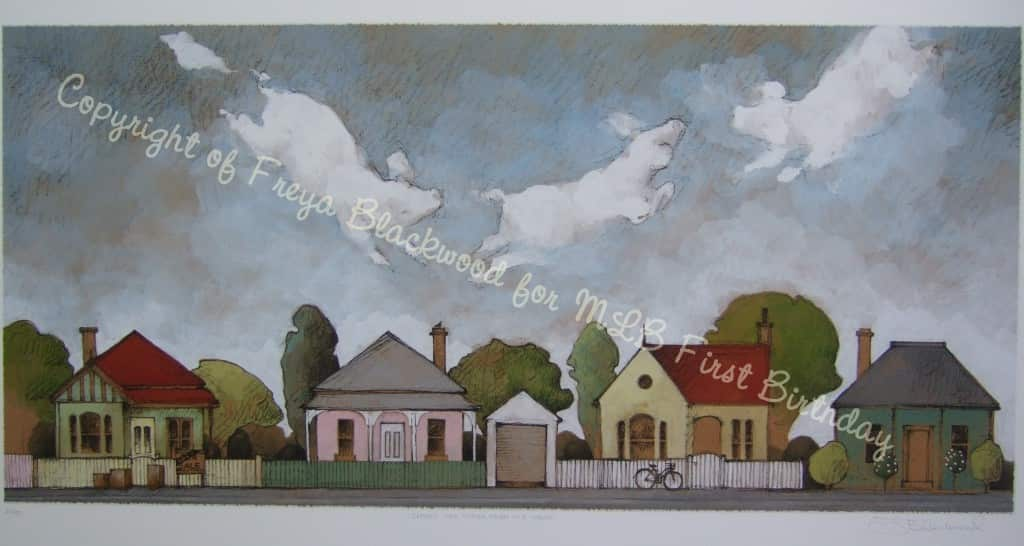 Peter Carnavas has provided one of his original illustrations. It was illustrated for Sarah's Heavy Heart but did not make it into the book. The unframed illustration measures 25cm x 26.5cm and has been signed by Peter Carnavas.
Nick Bland asked if he could bring  The Very Cranky Bear along to the party. Of course, I knew you'd all be thrilled. Nick Bland has provided us with The Very Cranky Bear Gift Boxes. They are valued at $24.99 and feature a book and plush toy. We have three to give away.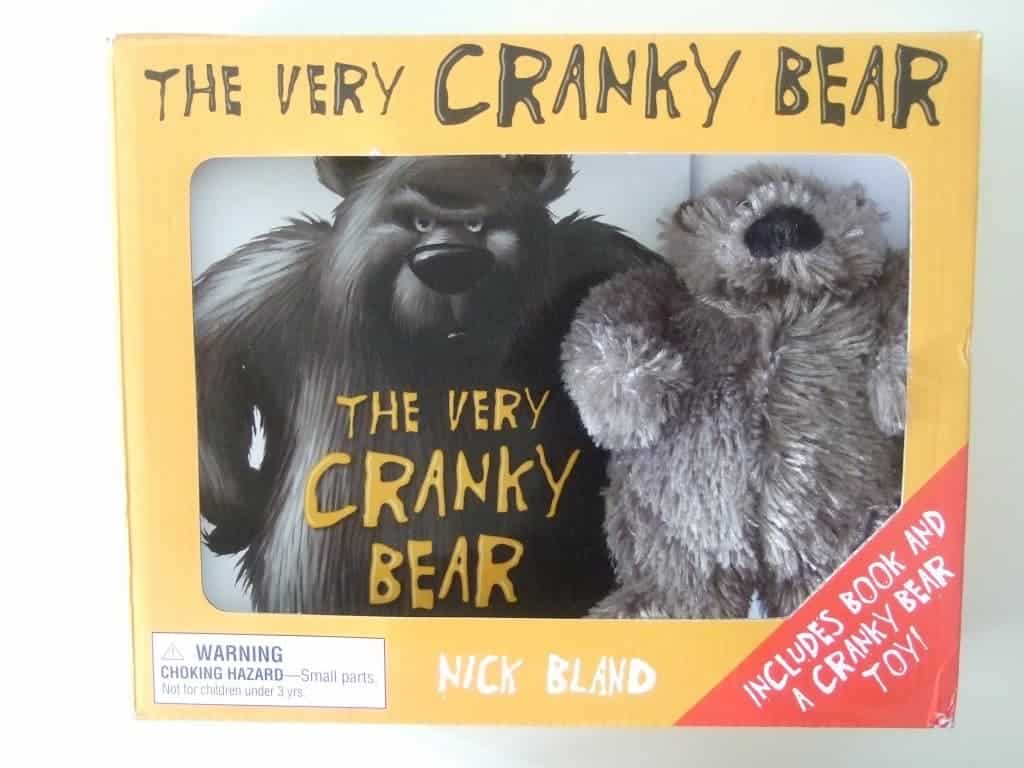 Colorific has provided us with five My First Library Bags to giveaway. These bags can be coloured and personalised by your child. They are constructed with strong stitching and a drawstring close, and are valued at $9.99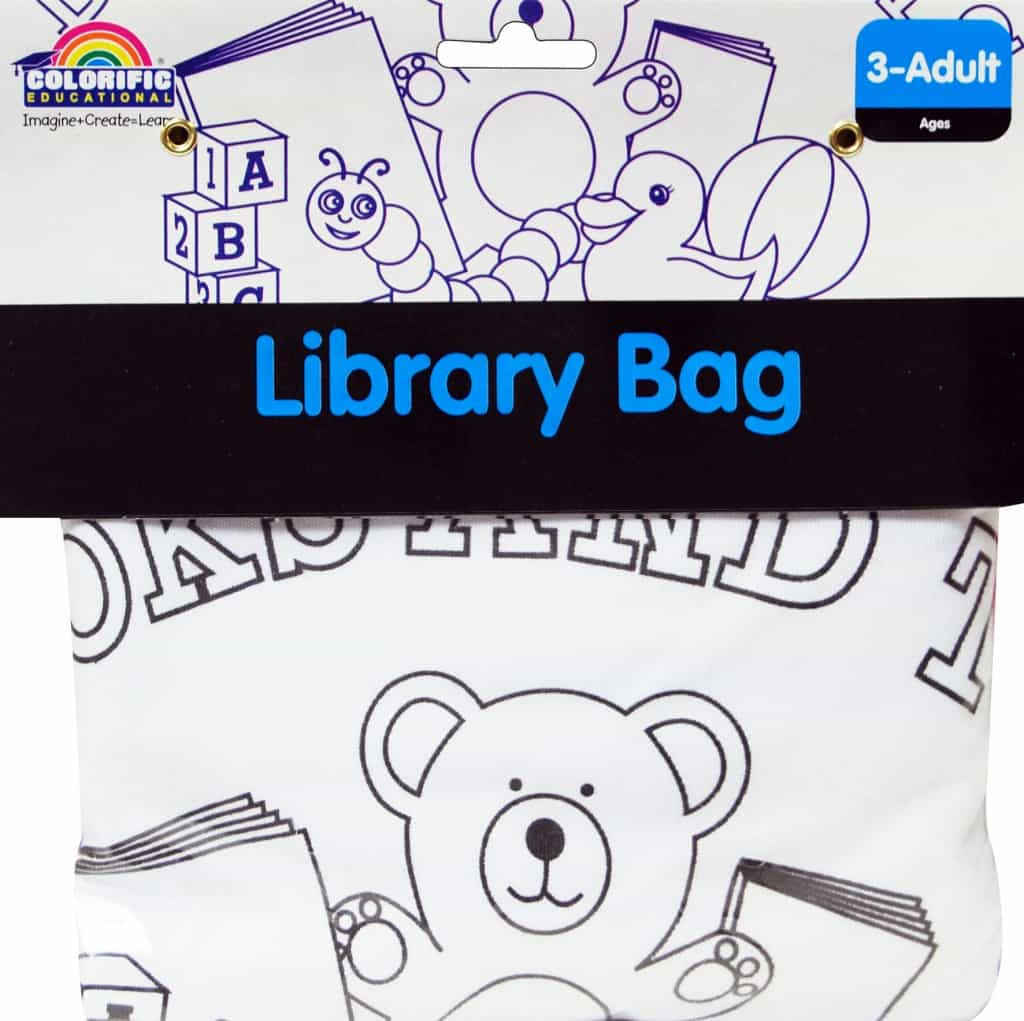 I hope you can make it!