For the past few years now, I've been getting quite excited as February 14 approaches. Not because it is Valentine's Day, but because on February 14, I am OFFICIALLY encouraged to spread my love of books. February 14 is International Book Giving Day, an international event that has been building strength and momentum with each new year.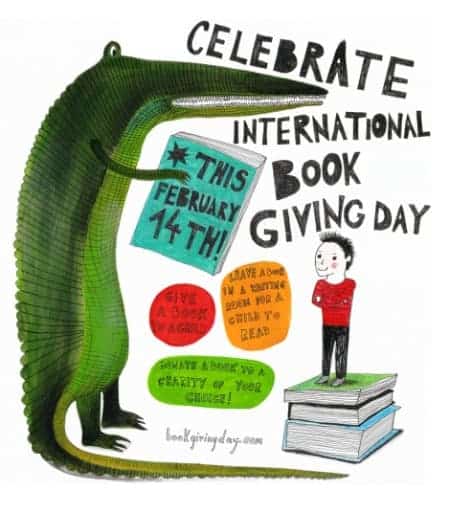 This year, I looked at our plentiful family library, and felt that we were in a position to donate more than one book to children in need. This year we have chosen to donate a box of books to Ronald McDonald House in Parkville.
Why Ronald McDonald House?
When Ike was 7 days old he was taken to the emergency section of the Royal Children's Hospital in Melbourne, and was later admitted into NICU. Sadly, the RCH doesn't provide beds for mothers of babies in NICU if they are over 7 days old.
I was devastated, but we were (and always will be)  incredibly thankful that Ronald McDonald House in Parkville was able to offer us a room so that we could stay relatively close to Baby Ike.
We receive many books from publishers. They are sent to us as review copies. We combed through these books and chose a variety for children of different ages, and we kept filling the box until it was full.
We added a bookplate to the inside of each book and gift wrapped the box, slipping behind the ribbon an exclusive IBGD bookmark illustrated by Marc Martin.
We know that books don't make their siblings better, but hopefully reading one of these books in the family room of Ronald McDonald House will bring a little bit of normalcy to a child's day, or give them an opportunity to escape from reality for five minutes.
Some more links for you:
You might also be interested in reading how we celebrated International Book Giving Day last year:
HOW WILL YOU BE GIVING A BOOK ON INTERNATIONAL BOOK GIVING DAY?