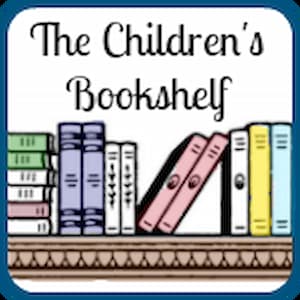 It's Monday, which means, along with  What Do We Do All Day?, No Twiddle Twaddle, Smiling Like Sunshine, Mommy and Me Book Club, and Mouse Grows, Mouse Learns, we bring you another edition of The Children's Bookshelf.
The Children's Bookshelf gives bloggers the chance to link up any book or reading related post, so that we have a collection of amazing posts in one place that help us inspire a love of reading in our children.
Each week, I feature a number of my favourite posts that were linked up to The Children's Bookshelf.
Featured Post of the week:
Penpals and Picture Books: Valma Gratch and the Way Cool Butterfly
This is an inspiring post: Robyn and her family are watching caterpillars transform into butterflies, and they're also reading a beautiful book about a young girl who finds a friend at a butterfly conservatory.
Also well worth a visit and a read are:
Flowering Minds: Yawning yoga -A review of Yawning Yoga, a lovely-looking book that will help you introduce yoga to your little ones.
Kid World Citizen: Learn from Basho: the Master of the Haiku -Learn about the origin of the haiku, and read reviews of two delightful books that demonstrate the haiku to children.
Lessons Learnt Journal: How to encourage reading-  Find a list of some very practical ideas for you to keep in mind to help make reading an enjoyable experience for your kids.
So if you have a children's book or reading related post you'd like to share, please consider joining The Children's Bookshelf Linky Party:
How to join:
Link up your children's book related posts. We love posts about book news, reviews, reading tips or any other book related items you think will be of special interest to parents.
Consider adding The Children's Bookshelf button or text link to your post to let others know where the book party is. You can grab the code from the box underneath the button below. Click the text, copy it and paste it in the HTML of your post.
Visit other posts and share your comments. We want this to be an interactive community of book lovers.