EXCITING NEWS: 

We have a sister book store!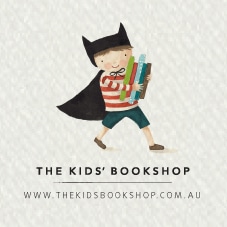 For years, I have been contacted by avid readers of My Little Bookcase desperately seeking the books that I recommend and share on My Little Bookcase.
We have recently partnered with The Kids' Bookshop to make it easy for you to find the best books for children! Together, we will ensure that all the books you hear about through My Little Bookcase will be available to purchase easily and promptly through The Kids' Bookshop.
We're incredibly excited about this new partnership. Not only do we love that The Kids' Bookshop is a local business managed by a small group of passionate and knowledgeable book-people, but we guarantee that you will be impressed with the pre and post-sale services they provide.
Purchasing a book through The Kids' Bookshop is easy. Simply follow the links I provide on the blog, or come back to this page at any time.
Visit The Kids' Bookshop now: