To celebrate Book Week, My Little Bookcase is running a week of book giveways. Each giveaway will be open for 24 hours. Be sure to check back tomorrow for a new giveaway.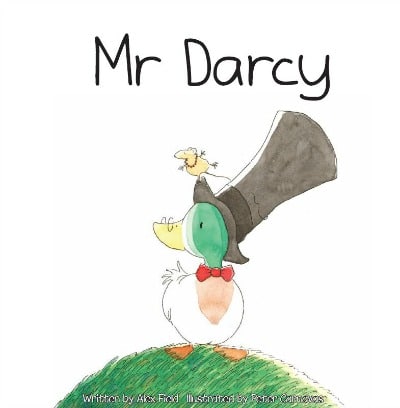 This book has been a favourite in our house for a few years, and thanks to New Frontier Publishing, I have one special edition to giveaway that celebrates 200 years of Pride and Prejudice.
By adding some child-friendly twists, Alex Field cleverly introduces young readers to the main characters, settings and basic plot of the Pride and Prejudice. Plus Peter Carnavas'  charming illustrations  add more delight to this child-friendly adaptation. (You can read our full review of Mr. Darcy)
Also look out for the sequel to this book, Mr Darcy the Dancing Duck- a sweet story about three friends who kindly prepare Mr Darcy for the dancing season.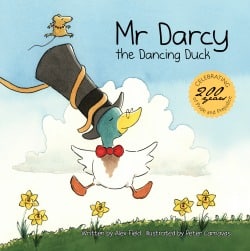 To enter:
Read our review of Mr Darcy and tell me in a message below who you would like to give this book to if you won a copy.

The winners:
My favourite entry will receive a copy of Mr Darcy.

Terms and conditions:
1. Each reader may enter only once.
2. The giveaway is only open to Australian residents.
3. All entries must be received by 9.30 pm (AEST) on Thursday 22 August 2013
4. The winner will be chosen by Jackie Small of My Little Bookcase
5. The winner will be notified via email
6. The winner will also be announced on www.mylittlebookcase.com.au, Facebook and Twitter
7. The winners are asked to send a reply email including their delivery address within 7 days before a new winner is selected