Long-time readers of My Little Bookcase will know that I am a huge fan of Frané Lessac's work, and her latest book is not only a feast for the eyes but is also a great work-out for your general knowledge.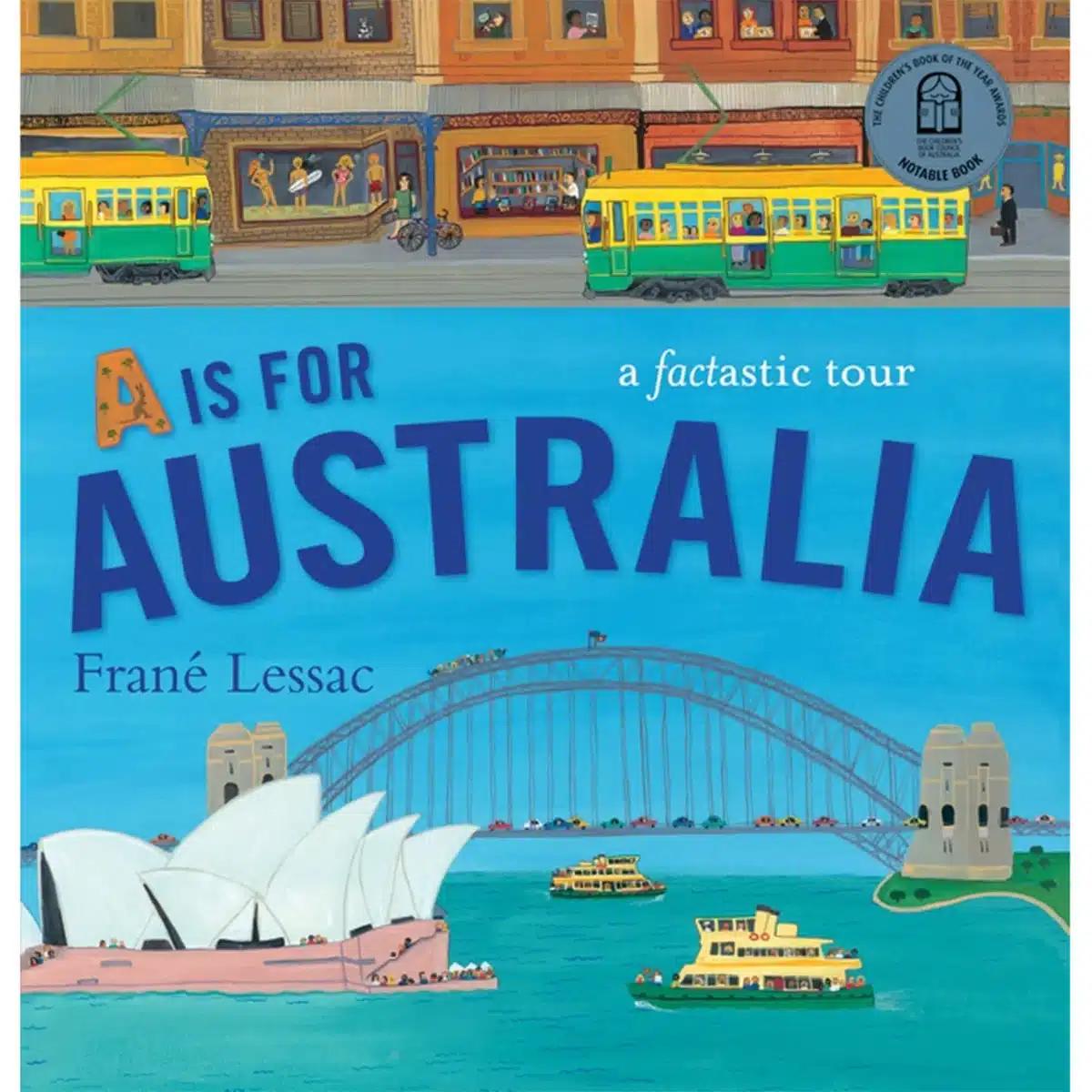 Using the alphabet, Frané takes you on a glorious tour of some of Australia's most unique locations, from Rottnest Island in the west to Bondi Beach in the east (…and she hasn't missed out a single state or territory). The illustrations are characteristically rich and the facts presented on each double-page spread are simply fascinating. A is for Australia is a beautiful way for kids to investigate our wonderful country.
Cammy and Ike haven't ventured too far from home yet, but after reading A is for Australia they are quickly accruing a very long 'To-See' list. In fact, we've got a little trip to Western Australia planned soon and, thanks to this book, we've specifically hired a car so we can fit in a day trip to Fremantle.
Book Details:
Title: A is for Australia- A Factastical Tour
Author: Frané Lessac
ISBN: 9781922179760
Publisher: WALKER BOOKS AUST, January 2015
RRP: $24.95
Available to purchase through The Kids' Bookshop
GIVEAWAY
Thanks to Walker Books Australia, we have

TWO

copies of A is for Australia to give away.
To enter:
In a comment below,  share an interesting fact about the place where you live.
The winners:
The two best entries, as determined by Jackie of My Little Bookcase, will receive a copy of A is for Australia.
Terms and conditions:
1. Each reader may enter only once.
2. The giveaway is open only to residents of Australia.
3. All entries must be received by 9 pm (AEST) on Sunday 12 April 2015
4. The winners will be chosen by Jackie Small of My Little Bookcase
5. The winners will be notified via email
6. The winners are asked to send a reply email including their delivery address within 7 days before a new winner is selected (PO Boxes cannot be accepted).