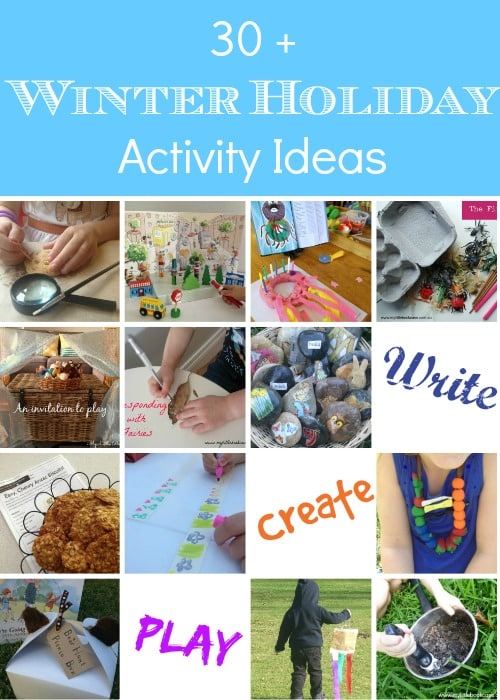 Now that I'm a school mum, school holidays mean so much more than ever!
I've missed Cammy and I want to make up for things we no longer have time for during the school term. But, I also want to take inspiration from the much-loved book, Today We Have No Plans, spending slow days at home to give Cammy the opportunities again to play freely and without structure or time limitations.
I'm just a little worried that the winter weather might rain on our parade.
I've put together a few ideas we've featured at My Little Bookcase over the years for those of you like me, who are looking for inspiration to keep the kids happy, entertained and engaged on cold and rainy days.
EASY-TO-SET-UP INDOOR PLAY
10 Ideas for Playing with Books
Using Books to Create Small World Play Scenes
Aussie Animal Fine and Gross Motor Games
WRITING AND STORIES
FUN WITH PLAYDOUGH
CRAFT
Make your own Snuggle Pot and Cuddlepie
Make and care for your own Pretend Pets
BAKING
OUTDOOR WINTER FUN
Become Environmental Print Explorers
BIG PROJECTS
Magic Faraway Tree Afternoon Tea
Like this post? Stay connected:
Be sure to join one of our communities for more literacy-based inspiration, or subscribe to our mailing list so you don't miss out on future posts.