Artwork and illustrations in picture books can be so inspiring. Regularly as readers we come across artwork in picture books that have been created with an interesting technique such as collage or paper-engineering. When you do have a chance to read these books, consider giving your child the opportunity to investigate the technique and give it a go themselves.
Our Background Story:
I am absolutely blown away and fascinated by the work of Robert Sabuda and Jan Pienkowski. Their paper works are intricate, eye-catching and elaborate.
Paper engineering to me is like magic. On first impressions you are simply blown away and then you spend hours trying to figure out how it works.
Robert and Jan both have websites where they share their paper engineering secrets. You must check out Robert Sabuda's website. It will provide your children with hours of entertainment during the holidays. There are step by step instructions for making a range of pop-ups such as a reindeer, angel, rose, dinosaur, spider and butterfly.
This is our attempt at a pop-up Christmas tree card:
The Books:
Author/Illustrator: Robert Sabuda
Imprint: Walker Books
ISBN: 9781406306675
Format: Hardback
Age suitability: All ages
RRP: $14.95
By Jan Pienkowski
Imprint: Walker Books, September 1, 2010
ISBN: 9780744557800
Format: Hardback
Age suitability: 4+
RRP: $24.95
The Activity:
In the meantime, your children can make snowflake Christmas decorations. They are simple to create but will still impress!
You will need:
White paper
Pencils
Scissors
Twine/ribbon
Glue
Our Approach:
1.      Fold your paper until you create a concertina.
Make your first fold. The width of this fold should be at least 2 cm. Don't unfold.
Turn the paper over and make another fold the same width as the first (You are folding the first fold onto itself)
Continue this process until you have folded the full length of the paper.
2.      Fold the length of your concertina in half.
This will become the centre of your decoration.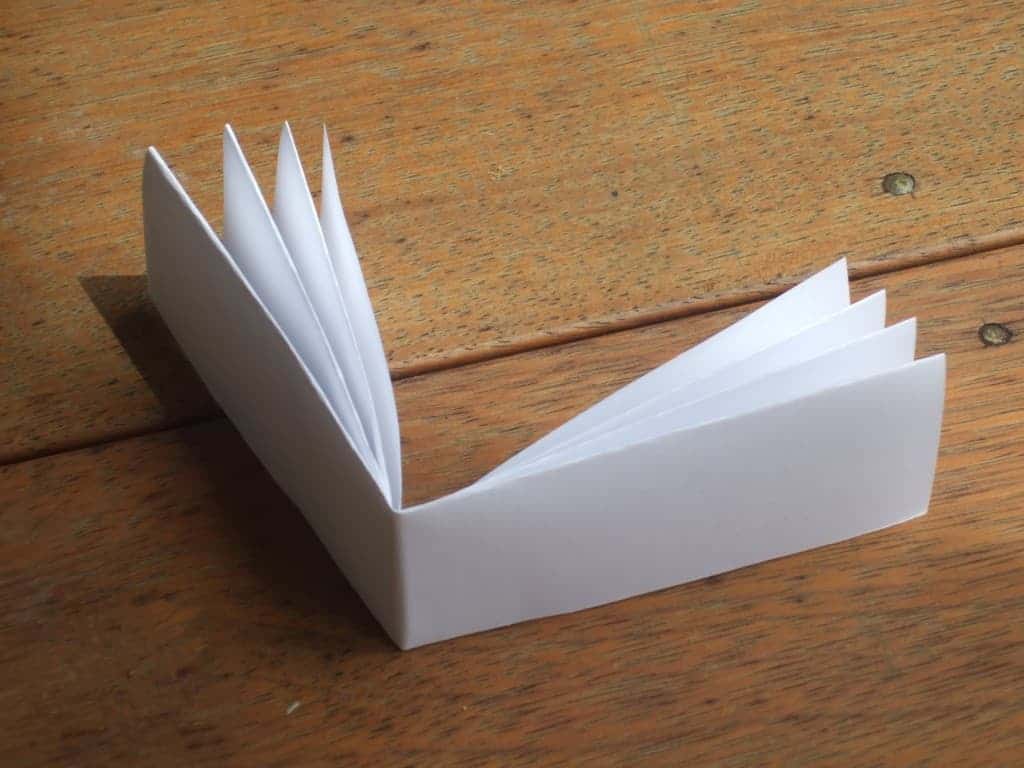 3.      Cut two small triangles at the fold.
Be sure not to cut through to the other triangle
4.      Tie some string, twine or ribbon around this fold.
This will help to keep the decoration together when it is complete
5.      Draw some decorations on the two long edges.
The design possibilities are endless: triangles, arches, squares, hearts. You could create alternating patterns or random shapes. Just remember that the patterns on each side should not touch.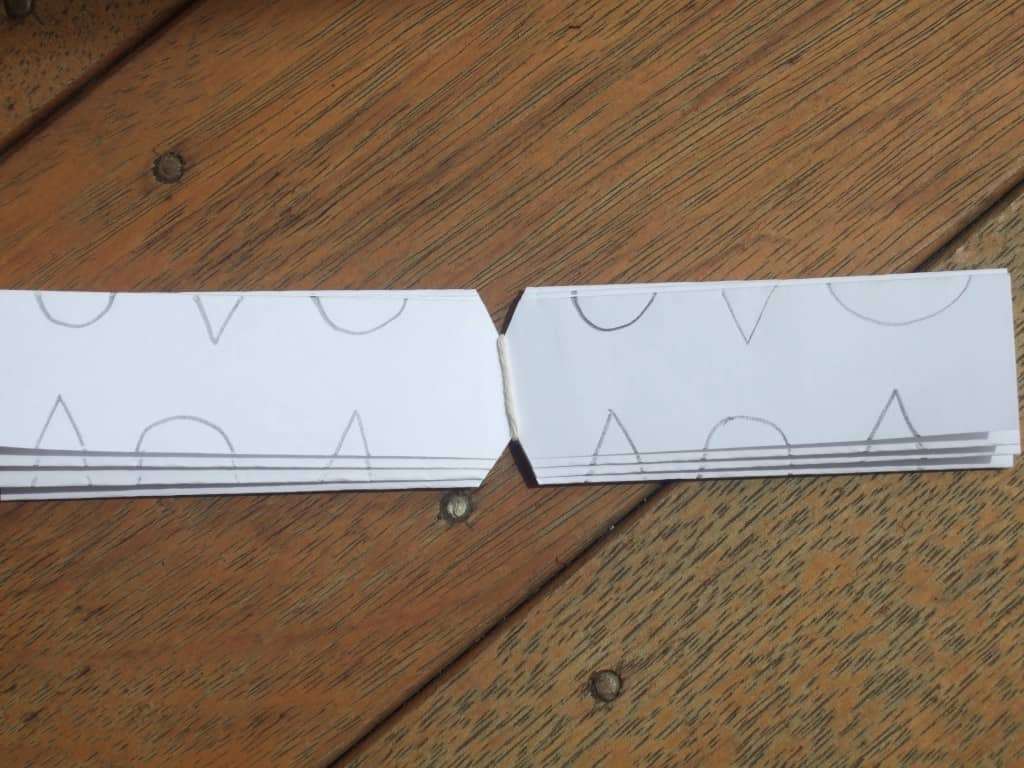 6.      Cut out the shapes/patterns
7.      Open the concertina like a fan and glue the two edges together.
8.      Follow Steps 1-7 to create another fan
9.      Glue the two fans together to create the decoration.
10.   Add some ribbon to the decoration for hanging purposes.
I think these decorations look quite impressive for a child's first attempt at a Jan Pienkowski masterpiece!