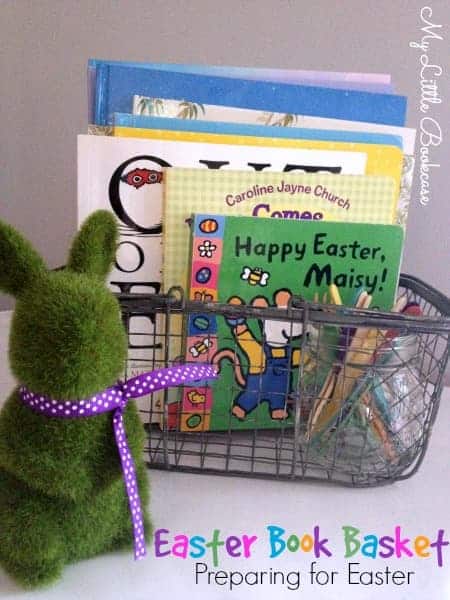 In Victoria, our first term holidays end with Easter this year, giving us two beautiful weeks to prepare for Easter as a family.
Each year, in the lead up to Easter, our Easter books are unpacked and displayed in our seasonal basket. This year, we've added some activity sticks- all with ideas relating to Easter. Some ideas are specific while others are more open-ended.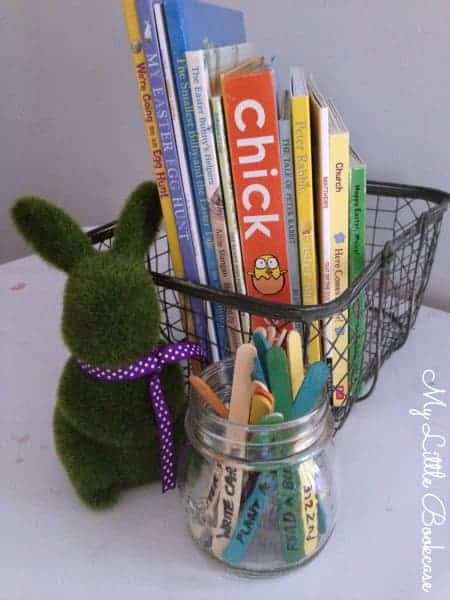 We simply brainstormed some ideas together and I wrote them on icy-pole sticks with a Sharpie. Here is a list of our ideas:
Read an Easter book from the basket (Take a look at our awesome Easter Book List)

Decorate eggs

Hide decorated or plastic eggs

Make an

Easter basket
Use our Easter-themed cookie cutters with some playdough
Prepare and practise for our Easter Games
Plant a seed or a daffodil bulb

Bake some Easter treats

Have a Hot Cross Bun tea party

Read the Easter Story

Watch an Easter Movie (e.g. Hop)

Write/Draw with our egg-shaped chalk

Draw

Offer help to a family member

Write on some Easter cards for Nanna and Pa

Make an Easter puzzle

Paint

Make Easter gifts (we made these jars last year)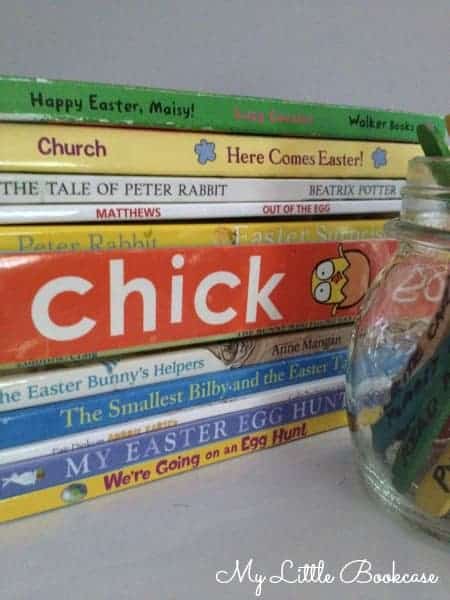 This is our little Easter book selection. Find the details for these books and many others in our Easter-themed Book List.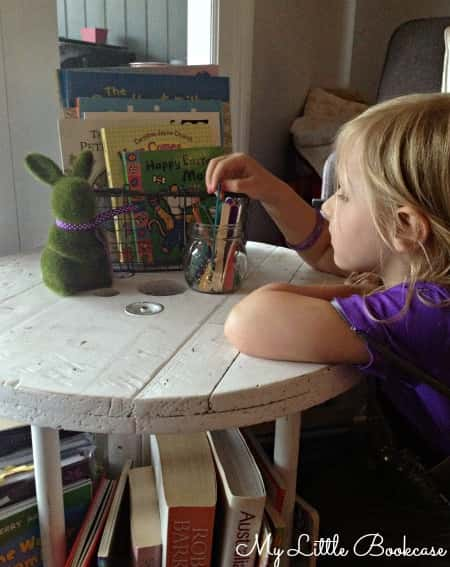 The idea is for Cammy to choose a stick from the jar each day (or more than once per day if she complains of 'boredom').
And Baby Ike has been developing his fine motor skills by removing and replacing the sticks from the jar.
LIKE THIS POST?
Join one of our communities or subscribe to our mailing list so you don't miss out on future posts.