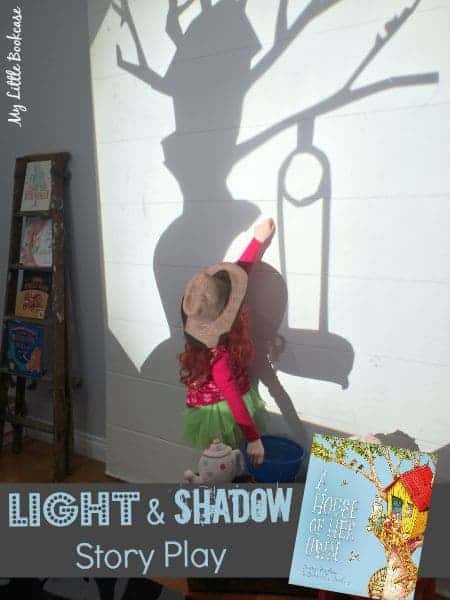 Books Light Up Our World…they really do and this theme for Book Week 2015 really gets us thinking about the ways in which books light up our world.
But have you ever thought about 'lighting up' a book? It's easy! You just need a book, light and a projector!
How to set up a Light and Shadow Book Play Scene.
1. Photocopy a prominent scene from a book (This does not need to be colour photocopied). We have chosen the tree house from A House of Her Own by Jenny Hughes and Jonathan Bentley, which has been nominated for this year's CBCA Early Childhood Book of the Year. The tree house is prominent in the majority of book scenes.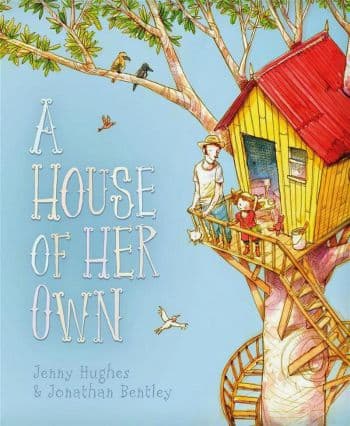 2. Cut the outline of the scene.
3. Place the scene outline onto an overhead projector and project the scene's silhouette onto a blank wall (Before I found this second-hand overhead projector I used a large mirror and a lamp/torch to project images).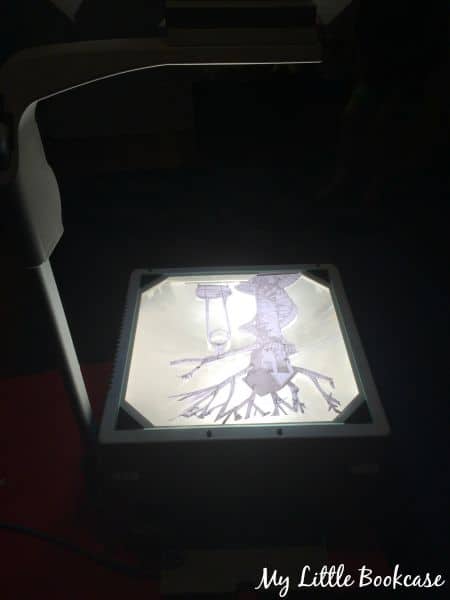 4. Invite your children to 'furnish' the scene with other props and pieces that represent the story.
5. They might also like to dress up as the characters in the book.
6. Facing away from the light (especially so children can see their own shadow at play), invite the children to play with the scene…possibly re-enacting the story, extending the story or creating a story of their own.
'And somewhere to sip tea,' said Audrey.
'And a cupboard to hide the dirty cups.'
Dad made somewhere to sip tea.
'And somewhere I can play, with a bathtub for snorkelling.'
'And don't forget a stove so I can cook cakes, and lick the bowl clean.'
Like this post? You might also like our other Book Week ideas.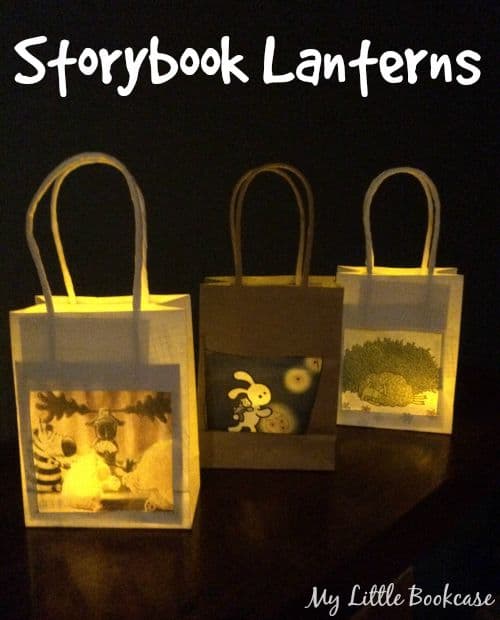 Stay connected:
Be sure to join one of our communities for more literacy-based inspiration, or subscribe to our mailing list so you don't miss out on future posts.