This year I've filled our bookcases with beautiful books, and I'm quietly devastated that I haven't found the time to share them all with you this year.  Many of these books would make perfect Christmas gifts too.
To fix this very big problem, My Little Bookcase is bringing you a special Christmas feature.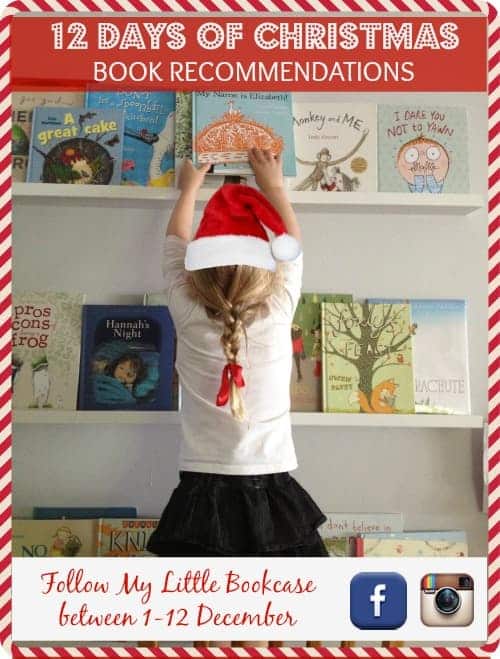 For 12 Days of Christmas we are going to fill our Facebook page and Instagram feed with our favourite books from 2013.
Not only that, but I've also called in the big guns to help. The Kids' Bookshop is an extraordinary online bookshop,  specialising in books for children. The Kids' Bookshop has a detailed search function on its site, and its staff pride themselves on offering expert advice. I'm thrilled that The Kids' Bookshop will be helping us share some book recommendations during our 12 Days of Christmas Special.

During the 12 Days of Christmas, we will be sharing:

1. Books for babes
2. Books for makers, creators, tinkers and thinkers
3. Books for little brothers
4. Books for new mums
5. Books for little princesses
6. Books for toddlers
7. Books that will make you laugh out loud
8. Books for the whole family to enjoy
9. Books for big kids
10. Graphic novels
11. Books to add to your Christmas collection
12. Books for school starters

So make sure you keep your eyes on our Facebook page or Instagram feed this Christmas. It all starts on December 1. And, don't be afraid to share your own book recommendations! We'd love to hear what bookish treasures you've found this year.
The 12 Days of Christmas is being sponsored by The Kids' Bookshop.