I'm seeing apple-themed craft and learning activities everywhere on the web at the moment. I suppose it is apple season in some parts of the world.
I thought it would be an ideal time to introduce you to this stunning book that I've recently come across.

And continue reading for a fun range of activities that encourage children to explore apples.

Book Review
By Nikki McClure
ISBN: 978-1419703782
Format: Hardback
Publisher: Abrams Appleseed (Distributed by Thames & Hudson in Australia), August 2012
Suitable for ages 2+
Apple is made up of striking paper cut images; they are predominantly black and white images with one red object emphasised on each page.
Each illustration is accompanied by a single word that describes the image. The single words work together to tell the story of an apple's journey within a year. (I love that the first word in the book is FALL and shows an apple falling from its tree. It visually helps me explain to my daughter why autumn is known as fall in other parts of the world.)
The apple falls from the tree, where it is shared but later forgotten. It is returned to the ground and waits to grow to begin the process again.
It is the simplicity of this book that I find most appealing. It provides parents and teachers with a wonderful tool for exploring stories and nature.
Some follow- on reading activities:
Almost like a wordless picture book, the structure of the book allows children to create their own stories (or change the story slightly with each new reading).
The book can be used as a whole to create a story, or each page could be used to tell a story of its own. You could also encourage children to

create conversations around each image

.
Older children could be asked to create a story using each of the words presented in the book.
The images, as well as the information presented at the back of the book about 'The Life of An Apple Tree' and 'Composting' give children a springboard into beginning their own planting and composting projects.
The red and white end papers fascinated Cam the most though. She couldn't see apples in the images. I realised that Cam had never helped me slice her apples.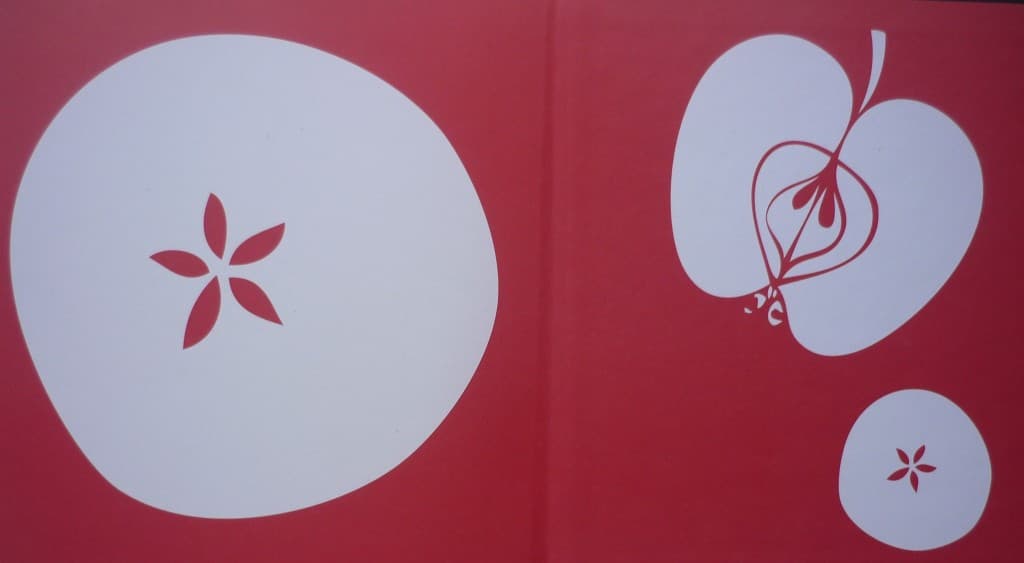 Her interest led us to a simple but interesting art activity.
We cut one apple vertically, and another horizontally.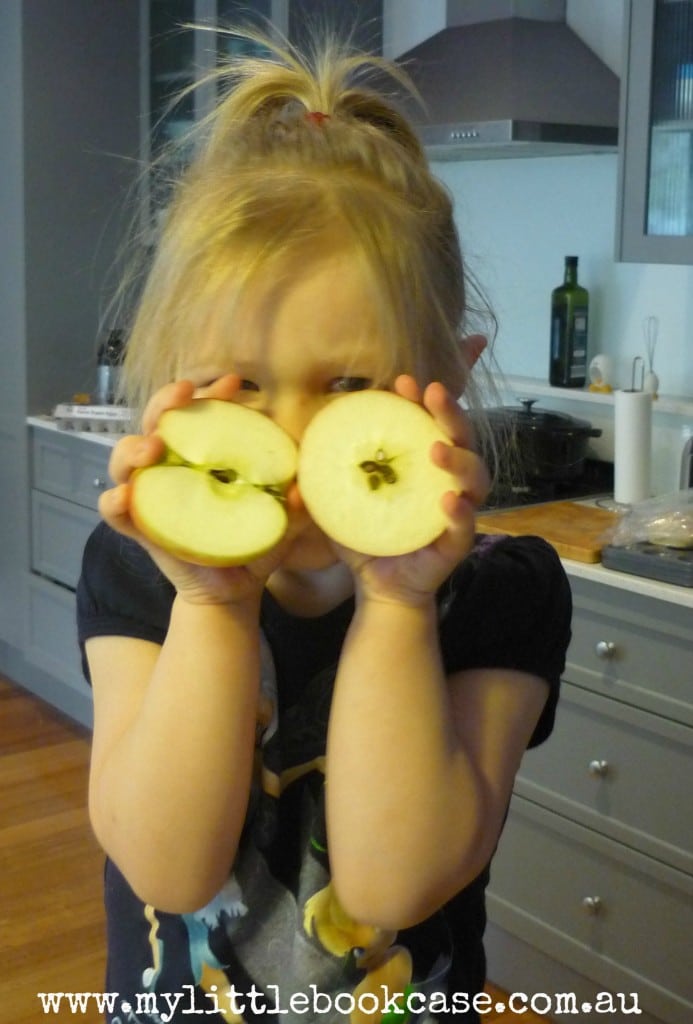 We observed the two patterns that exist when cutting through the centre of an apple: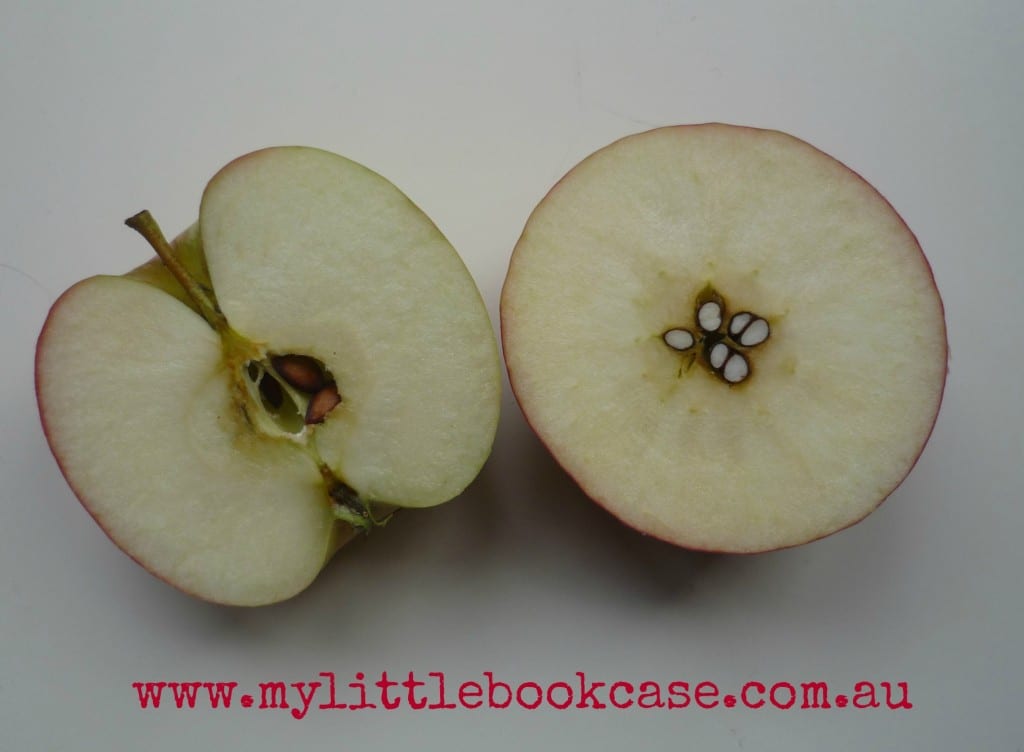 We used them as painting stamps: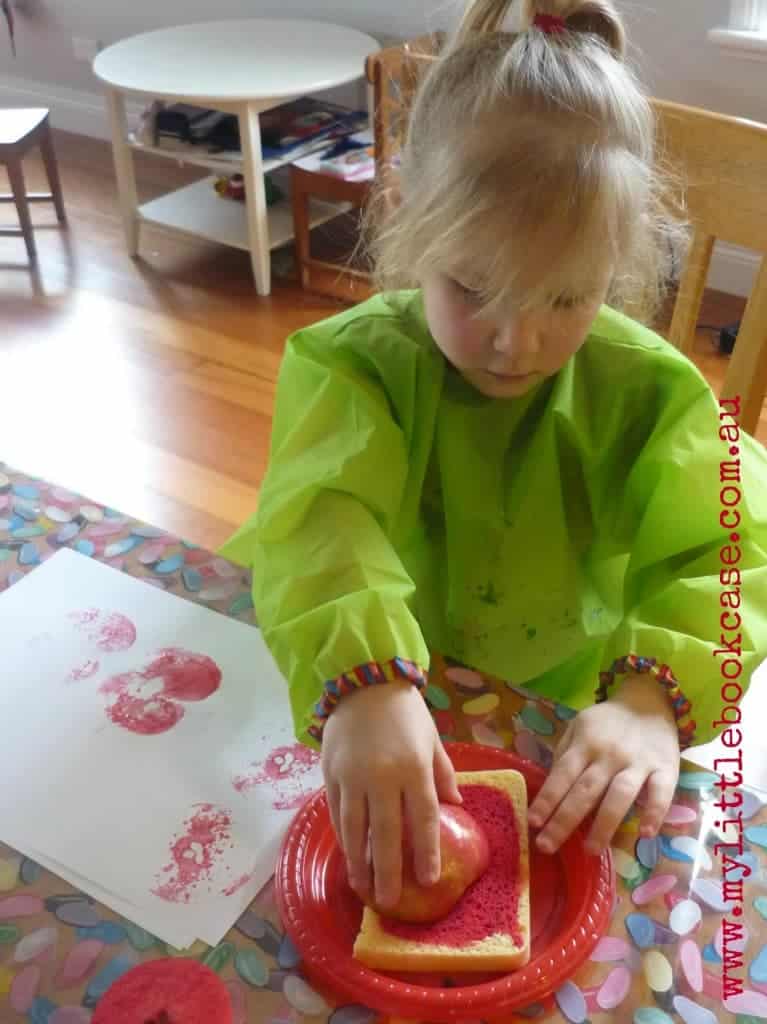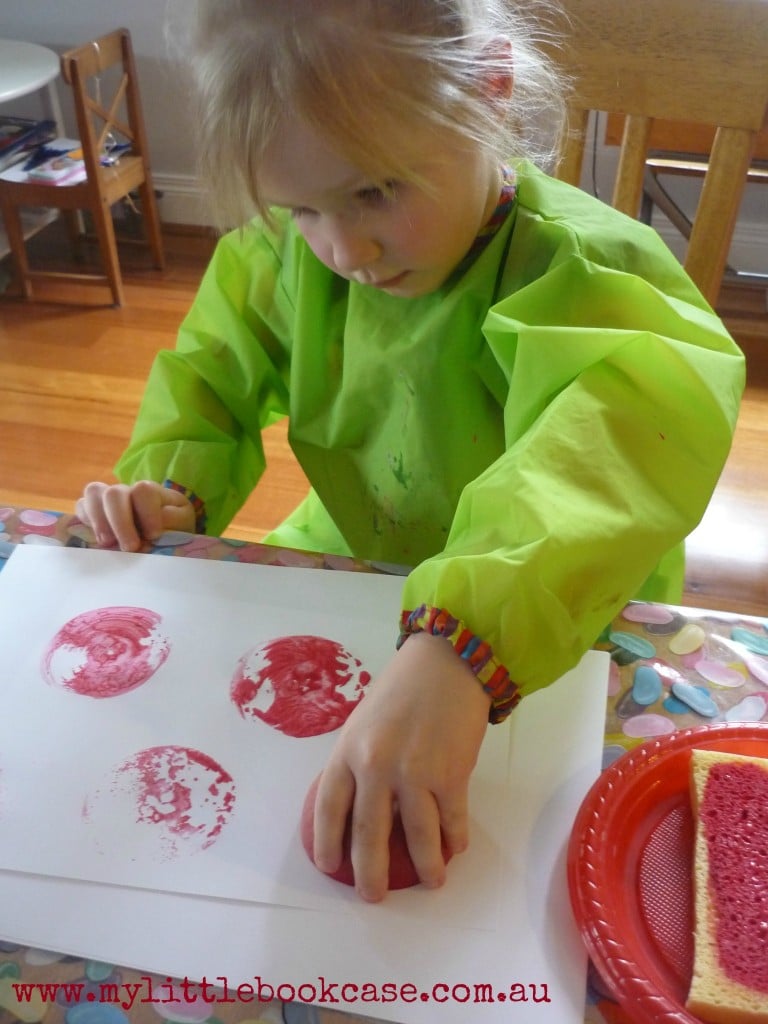 We created patterns that looked like stars:
Some looked like hearts: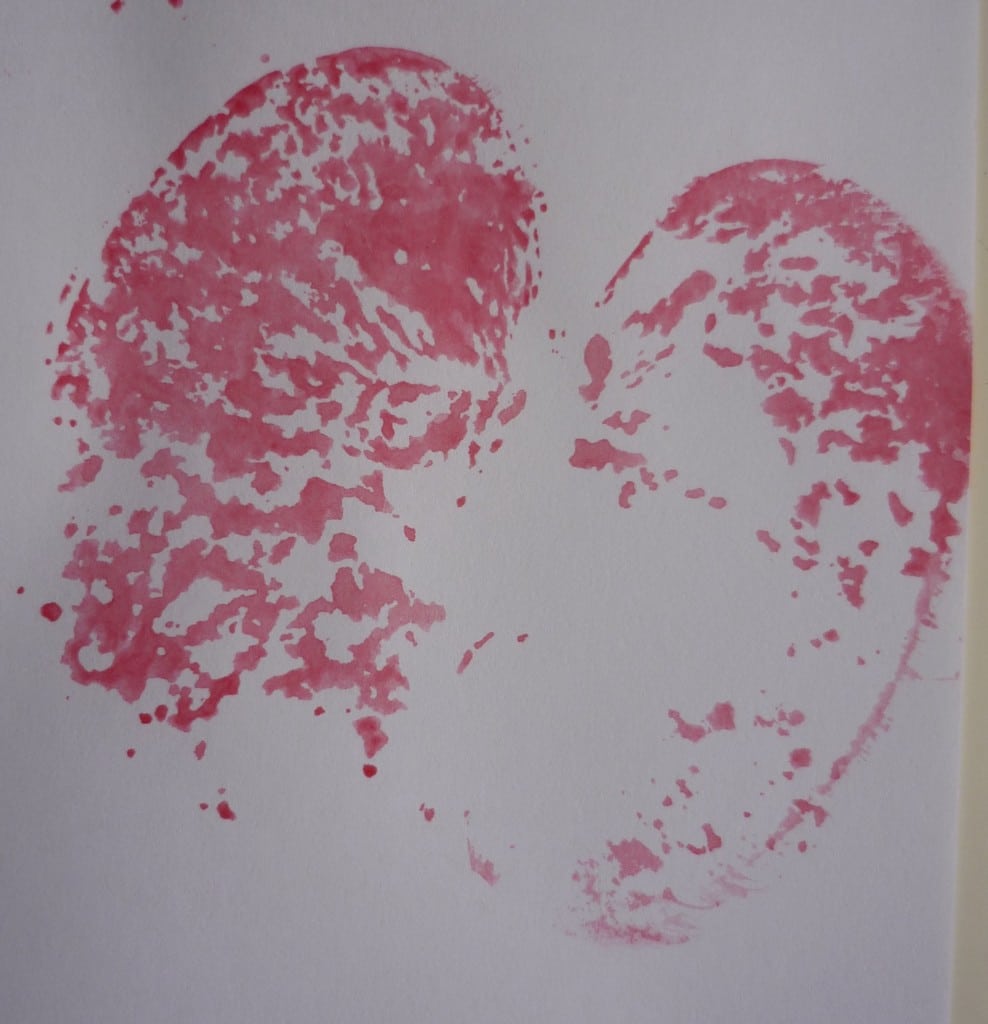 And by twisting the apple we created a beautiful swirl:

At the end of our painting session Cam asked, "What now? Maybe we could dip a yellow banana in paint, or a strawberry or an avocado?". I love a child's ideas. I'll get back to you on that one.
For some other wonderful apple activities check out: