The talented team that brought us All Through the Year has produced another irresistible book for the whole family to enjoy reading together.
Bound inside a beautiful padded cover, is Jane Godwin's poetic and fun-to-read text that will surely resonate with most Australian families; it so accurately describes modern family life. And, it features the endearing illustrations that we've come to know and love from Anna Walker.
This time, readers are taken on a journey through a family's busy week of scheduled activities, which includes swimming, sport and music classes.
When Sunday finally comes around, the family is no longer restricted by commitments. They take the time to slow down, enjoy each other's company and spend a day at home playing, crafting and reading.
'We might wear pjs all day
Eat pancakes till we're full
Build a cubby, bake a cake
Work out something fun to make
With glue and felt and wool.'
Further book details can be found at the end of this post.
What makes this book so special?
Today We Have No Plans is utterly adorable (the endpapers are my favourite) but it comes with a special message.
'When Mum and Dad at breakfast time
They smile, sit back and say,
'This is a time that's just for us
We have no plans today.'
I attended the launch of this book before Ike was born. It was funny, and a little ironic, to hear that the author of this book, Jane Godwin, leads quite a busy day-to-day life. I think most of us do these days. We know that there is so much to do and so little time to do it.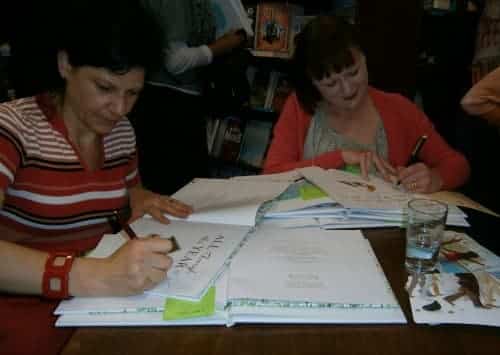 Cam has started each day of our holidays by asking, "Mum, today do we have no plans?" She simply can't contain her excitement when I tell her that we have no plans. So important are unplanned days to her (especially since she has started kindergarten) that the title of this book has become part of our daily conversations.
This book celebrates the unplanned day, and for children this is an invitation to play, explore and use their imaginations. For parents, this book is a reminder that unplanned days are paramount for children.
For this reason, Today We Have No Plans should sit on the mantle of every home during school holidays as a reminder of the joy that can come from unplanned days, and as a reminder that although we're tempted to fit as much into our children's lives as we can it is equally as important to cherish the time with have with our families, to give our minds time to reflect and our hearts time to sing.
Here are some of the fun moments we've had on our unplanned days:

Check out some of our photos on instagram


Jumping on the trampoline
Having picnics on the lounge room floor
What have you enjoyed on your unplanned days?
Today We Have No Plans Book Details:
Author: Jane Godwin
Illustrator: Anna Walker
ISBN: 978-0670075201
Format: Hardcover
Publisher: Penguin Books Australia, September 2012
RRP: $24.99

Suitable for ages: 3+