It was with much excitement that we welcomed our son, Zac Ike , into the world on December 4 2012. I was shocked that he weighed 10lbs 4oz. At the time, I wasn't to know that these extra pounds would become so important for him in his first weeks of life.
We had only had Zac Ike at home with us for two days, when we took him to the emergency department of the Royal Children's Hospital. He was admitted into the Neonatal Special Care unit with an infection. He didn't  seem to respond to antibiotics, and doctors took 8 days to find the underlying cause. Zac Ike was born Hirschbrungs Disease, a bowel disease that will require surgery within the next few weeks. At this stage, it doesn't look like we'll have him home for Christmas.
The last two weeks have been incredibly tough for our family, especially for Cam, who has been at home with me everyday of her three and half years. I'm certain that we have many tough days, weeks and months ahead.
Although I think about My Little Bookcase everyday, I simply must let it take a back seat while I focus on helping Zac Ike get better and making sure Cam still feels loved and cared for during such a difficult time.
AT THE MOMENT:
I'd love you to share An Illustrated Year: My Little Bookcase Calendar 2013 with as many as your friends as possible. It is such a beautiful product that I haven't had the chance to promote. Remember that every calendar purchase helps the Australian Literacy and Numeracy Foundation.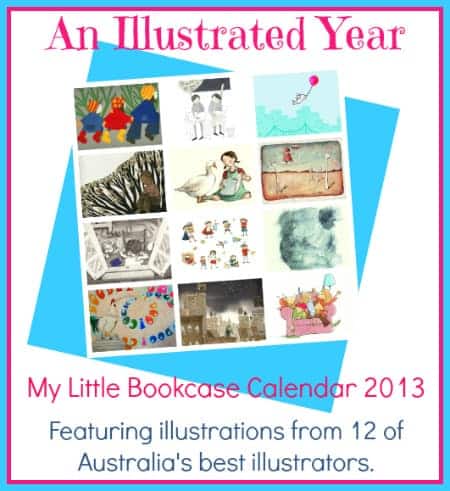 There are two posts that I wrote before Zac was born. They were scheduled for publication in the last two weeks so I haven't had a chance to promote them. They will be the last posts that I write and publish until I can bring him home.  Please read, comment and enjoy:
The Sugar Plum Fairy's World of Lollies and Sweets
Writing for Meaning: Creating Table Setting Place Cards
THANKS FOR YOUR SUPPORT AND FOR THE KIND THOUGHTS AND WISHES YOU HAVE BEEN SENDING MY FAMILY AND I.