I've had a few people comment recently that Cam always looks so sweet in the photos I publish here and on our Facebook page.
I don't want to mislead you in any way. Like any child, Cam is not always a cooperative subject. She's happy to have her photo taken most of the time, but she gets extremely frustrated after I've asked for numerous shots (because of poor lighting, shadows or focus).
I've used this photo of Cam (taken in 2010) for a while now. I thought it was time I took some more recent photos of her with her book collection.
We recently had a bit of an impromptu photo shoot. I was hoping to capture that perfect shot to use during Book Week. For a bit of fun, I thought I'd share some photos that would normally only make it to the cutting room floor; photos that aren't necessarily so sweet.
In this instance, Cam became a little un-cooperative. She thought it was extremely hilarious to pull silly faces, and then she refused to smile or even look at the camera.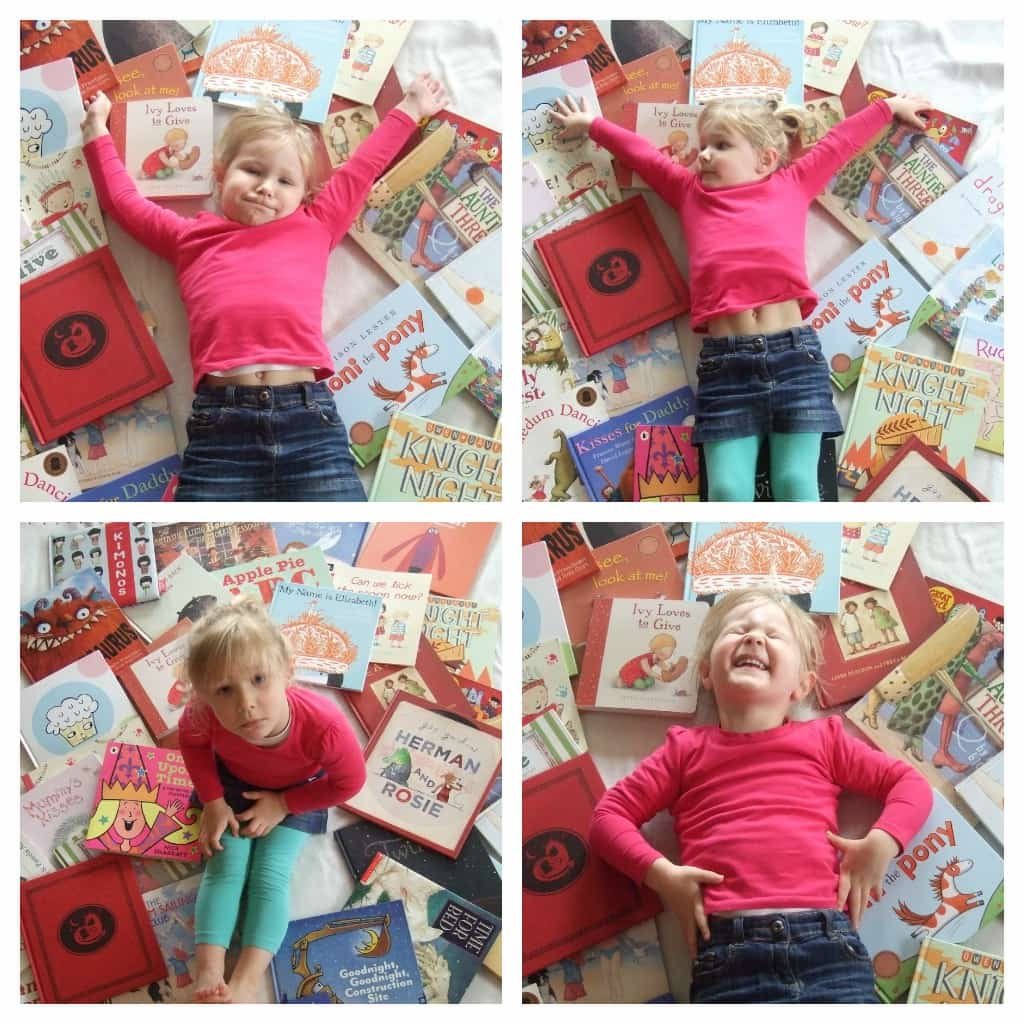 The result is a heap of photos that are funny and amusing, but they don't really scream, 'I love books!' do they?
We're linking up with Picklebum's