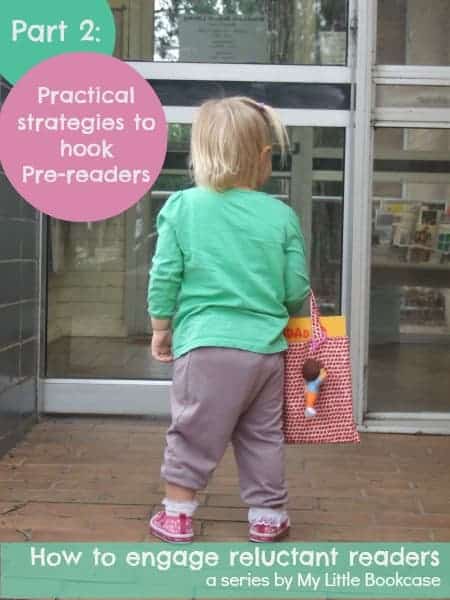 This post is the second part of our series, How to Engage Reluctant Readers. The strategies in this post are designed for babies, toddlers and pre-schoolers who haven't yet learned to read.
If you're new to this series you might want to take a look at the first post which features general strategies to help establish a positive attitude towards books.
This is a common time when parents worry that their children aren't showing an interest in books. Parents often complain that their toddler dislikes books. However, this is rarely true. It is actually uncommon for children of this age to dislike books. Their problem (if you can call it that) is that they've just learned to walk, they have discovered a new level of independence, and now there is so much more for them to do and explore. Books are just one small component in their world. and that's okay :) So, the focus at this age is to get kids hooked on books to ensure they enjoy them in later years when reading can get a little more difficult.

The idea of the list below is to find a handful of strategies that appeal to your child. Each child is different and they will respond differently to each of these ideas, which is why I've listed so many.  It may take some trial and error to work out which of these strategies your child responds to.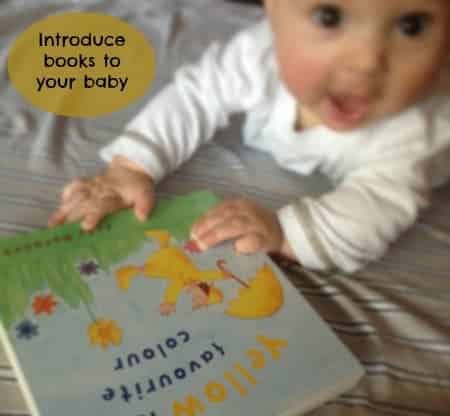 Add books to your baby's toy basket
Give your baby a taste for books. Let her lick and chew books.  Don't discourage this. (But, you might want to place those special books out of reach).
Sing the story instead of reading it. Add actions if you can.
Display your books so that your children have easy access to them. This will allow your child to explore books at their own leisure.
Children crave quality time with their parents. So, make story-time a time for your child to treasure. Sit close and cuddle while you read together. When my daughter was little, I liked to sit cross-legged on the floor with my daughter sitting in the space that my legs created. My arms would wrap tightly around her, and we'd hold the book together.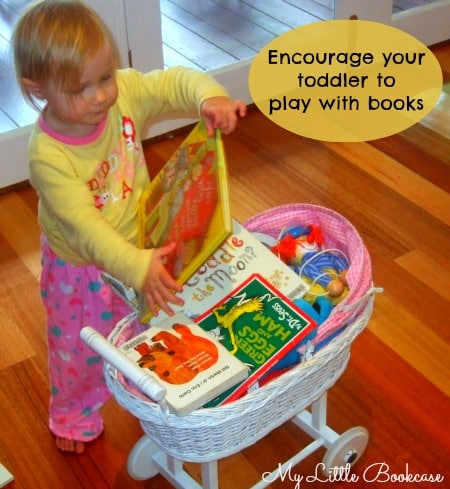 Visit story-times at your local library or bookshop, where your child can play games, sing songs and listen to a story in a group setting. It can also be a great way for your child to watch how other children respond to stories.
Children of this age can often be distracted by toys and objects. Invite those objects to be part of story-time or use them as props during the story telling.
Read books that invite your child to interact with the story. Look for books that have textures to touch, flaps to lift etc.
If you feel like your child is still distracted you could take them to a space in your home that is quiet and free from distractions.
Find the best time to read with your child. You know your child best and when they are likely to be calm and focussed. Reading before bedtime is common, but you might find that your child responds more positively to books at other times of the day (e.g. after breakfast).
Mix it up. Keep story-time with your child interesting. Read different books, read in different places, use dress ups and props etc.
Make reading an enjoyable time, not a chore, for your child.  Take your child's lead and let them go if they are not engaged in the story. Come back to the book at a later stage.
Be flexible when reading. Be prepared to look at illustrations only or change words in the story (e.g. I've been known to replace character names at times)
Ask your child to be involved in the story. Ask them questions about the story and characters, talk about the illustrations, ask them to make sounds, or ask them to find objects on the page.
Demonstrate to your child that reading is fun and goes beyond reading the words of a book. Introduce or follow story-time with a related activity, game or outing. This will also allow your child to make connections with the story. We've got plenty of ideas. Browse them here.
Read the same book over and over and over again if that is what your child requests.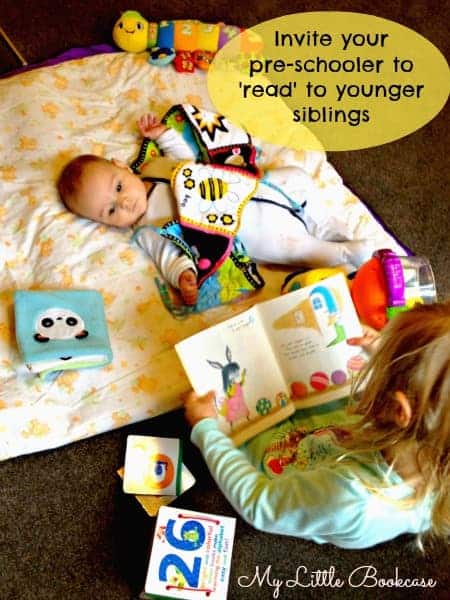 Encourage your child to be a reading role model. Invite them to read to their younger siblings or toys. They may not be able to officially read, but they will mimic what they have learned from you and gain the confidence the'll need when they do start learning to read.
At this age, please don't formally teach your child to read before they are ready. There may be  people who disagree with me on this point, but I believe it's a sure way to create a fear of books and reading.
What other ideas have you successfully tried with your young children?