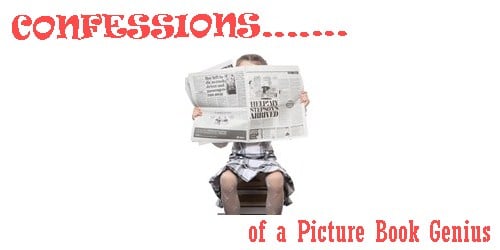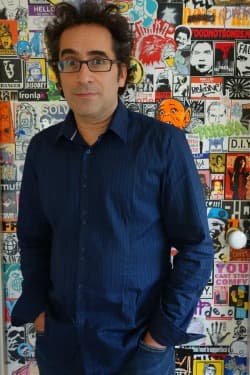 Danny Katz certainly is a picture book genius. His books are hilarious and he just knows what makes kids laugh.
Danny came to Australia, from Canada, at a young age because his father is a geologist and there were rocks that needed looking at here. After failed careers as a musician, comedian, and car-washer, he turned to writing and became a columnist for The Age, The Sydney Morning Herald and The Western Australian.  He is also the author of the books Spit the Dummy, SCUM, Mucked Up, and the Little Lunch series for children. (Visit Story Box Library to watch and listen to Danny read a chapter from Little Lunch).
A Book About Scary is his latest book, illustrated by his wife Mitch Vane. It takes a light-hearted and humorous look at phobias in all their shapes and sizes, and is sure to help kids tackle any fear. You can read our full review of A Book about Scary here.
To celebrate the launch of his latest book, Danny has stopped by My Little Bookcase to share three of his own fears: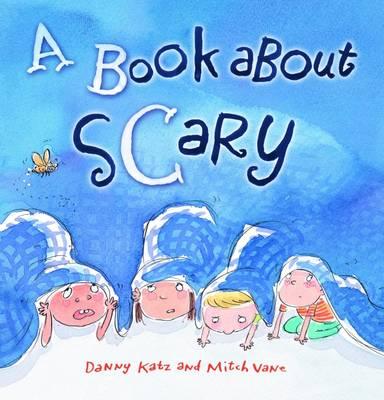 1. I don't like toilet paper on my tongue.
That's been a real hang-up of mine since that day I got some toilet paper on my tongue.   I don't want to go into right now only to say it involved a slippery bathroom floor and a toilet paper-dispenser.
2. I am scared of getting beetroot stains on my new chinos.
They were very expensive chinos and I eat a lot of beetroot.  So, I live in a constant state of terror.
3. I have a deep, inexplicable fear of cotton-wool balls.
I don't know what it is about those little balls, but just the thought of someone ripping them in half makes my whole body shudder with revulsion.  If North Korea developed a Weapon Of Mass Cotton-Ball-Ripping, I would fall at their feet in surrender.

Follow Danny and Mitch as they continue their blog tour:
Monday 29 July: My Book Corner
Thursday 1st Aug: Booktopia
Friday 2nd Aug: About a Bugg
Saturday 3rd Aug: Kids' Book Revie