Thank you to all of my readers who supported the Story Box Library crowd-funding campaign. The campaign was a huge success and launched Story Box Library into the world.
In a nutshell, Story Box Library is an online reading room, where children can log in and be engaged by brilliant story tellers reading the best of Australian children's literature. Here is a small sample of the stories you will find in the library.
Story Box Library really is a wonderful and unique Australian resource. I'd really love to see all Australian primary schools using it. To make that happen, schools are being given a unique opportunity to trial the resource for FREE until April 2014. Yes, you read that right! I did say FREE. So what are you waiting for? Spread the news and share it with your child's teacher tomorrow morning.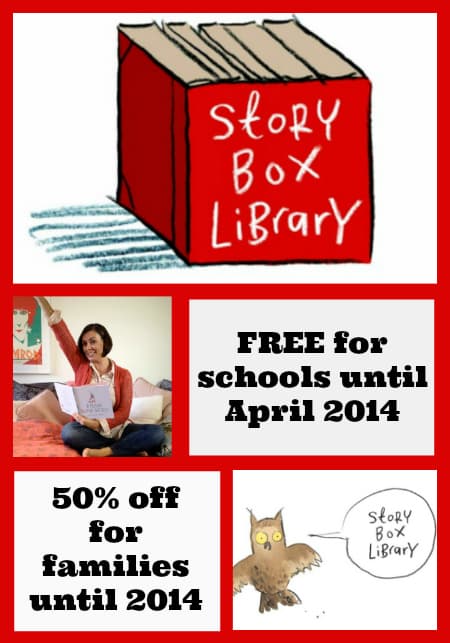 Families don't miss out either. Until April 2014, you can access the treasure trove of stories in your home for only $19.95. That's over 20 stories for the price of one picture book.
Head to Story Box Library and open a membership now!