WHO IS HIDING BEHIND MY LITTLE BOOKCASE?
I am a mother to a charming little girl who keeps me very entertained as we spend our days together. Thankfully, she loves a little cuddle and a story as much as I do so we manage to test-drive many books throughout a day.
Life before my daughter involved working as a teacher, and since becoming a mother I have found I can't shake the desire to teach. I spend much of my day looking for teachable moments or a good teaching stimulus.
I haven't always been a mother or a teacher, but I have always loved picture books. I also have a soft spot for junior fiction. I love these books because children love them, and it brings me much pleasure and satisfaction to witness children enjoying books. My inner child that loves them as well. Reading children's books gives me solace from the commotion of adult life.
I am an internet addict. I couldn't survive without it. I especially like to shop online for unique, quirky and hand-made finds. I love owning things that no-one else has. I also adore good food, anything vintage, Bollywood dancing and spending 365 days planning my annual Christmas party.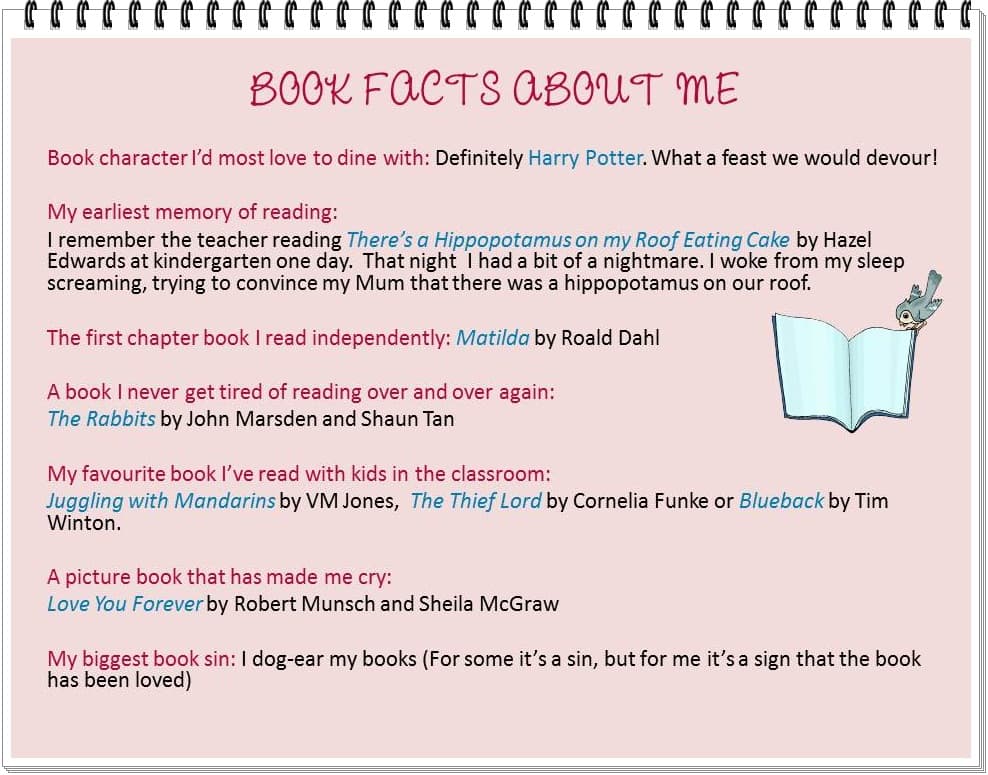 OUR JOURNEY SO FAR.
Although I love to lose half my day browsing in a good bookshop, with a small child this is no longer practical. Instead, I have found myself spending hours on the internet searching for perfect books to read with my daughter. I have often wondered how many other parents are in a similar situation and so My Little Bookcase was conceived, to help other parents bring a joy of reading into their homes. I worked on the details in my head for months as I fed my daughter in the wee hours of the morning, and now it's here.
My Little Bookcase allows me to combine some of the things I'm most passionate about: parenting, children's literature, teaching, the internet and a strong belief that every child has the right to be literate and enjoy reading. It is a project that allows me to be at home with my daughter and also share my knowledge, passion, ideas and inspiration with other families. Thankfully, I'm extremely lucky to have an amazing husband who offers me unconditional support.