Yet again, I love the CBCA's theme for this year'S Book Week. 'Escape to Everywhere' encourages creativity, imagination and travelling from the comfort of your armchair.
Now, you can't travel without a passport, can you? So, make sure your children are prepared with a passport in hand, ready to jump into the pages of the books they read during Book Week 2017.
I apologise that I don't have a printable for you this year. We are in the midst of a move. Most of our belongings are packed away in storage boxes and computers and printers are out of order. You'll notice that our own Book Week 2017 passports are a little makeshift. In all honesty, kids don't mind though, especially because they'll love creating their own passports.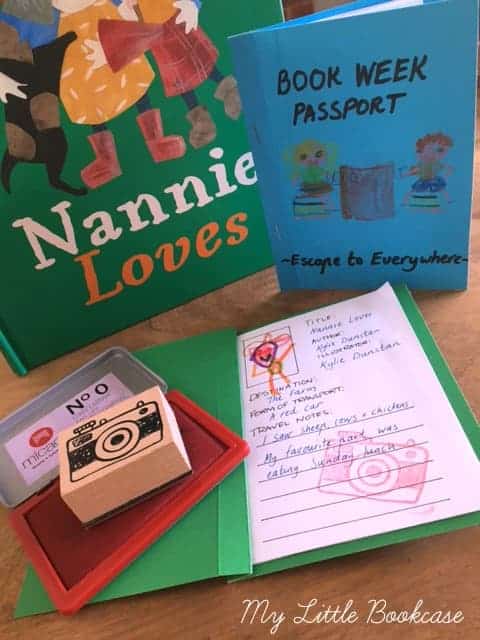 What you need:
A4 paper
Coloured paper or card stock (or coloured manila folders)
Scissors
Staples
Drawing and writing materials
Stamp and inkpad
Lots of books to read
How to create your Book Week Passport:
1. Fold your white A4 paper in half horizontally and vertically
2. Cut the folds to create a mini booklet
3. Cut the coloured paper/cardstock to create a cover for your booklet
4. Place the white paper pages inside the coloured cover and staple in place
5. Add a title and decorate the cover of your passport
6. Write prompts on each of the inside pages of your passport
Title:
Author:
Illustrator:
Destination:
Form of transport:
Travel notes:
Plus leave a place for a visual note (illustration)
7. Escape to Everywhere by reading as many books as you can throughout Book Week and record your thoughts about your books and travels on the pages of your passport ( e.g. What you saw, what you learned, your favourite part etc.)
8. Have Mum, Dad or your teacher stamp each page of your passport to validate each of your bookish travels.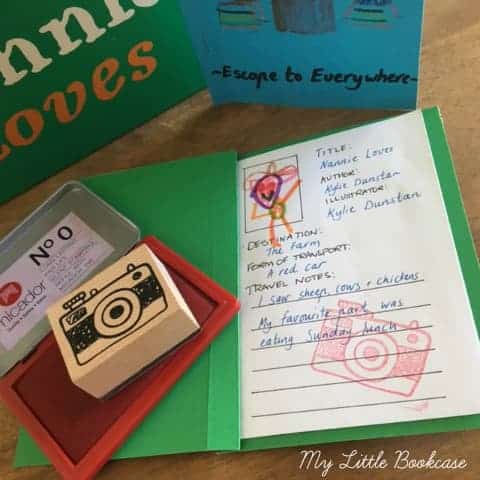 Going further:
a) Be inspired by Crichton Award winning book, The Patchwork Bike, and create your own form of transport from recycled or unused items from around your home. Get cosy inside your 'patchwork' vehicle to help you travel through the pages of the books you read.

b) Create your own escape space within your home or classroom, somewhere you can hide away and read.