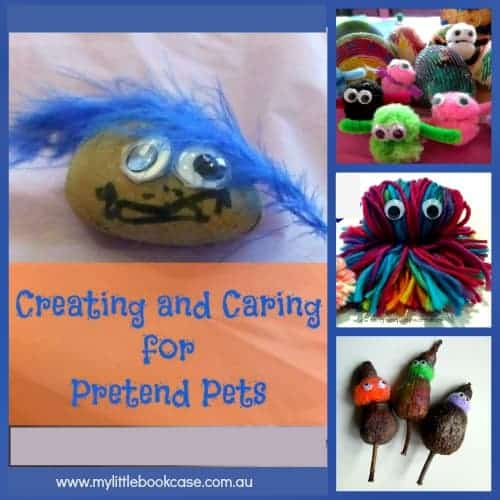 This is an edited version of an activity I originally wrote for  Bug in a Book magazine- Pet Issue.
We don't own a pet, but  we read about pets in books EVERY DAY.  I don't really want a pet but Daddy and Cam do, which might explain why they choose to read these books on a daily basis. From these books alone, we have learned that pets make wonderful friends, and that animals need to be loved and cared for.
Much like  the characters in many of these pet-friendly books, Cam went through a phase a couple of years ago of pestering me for a pet. We wanted to know a little more about what it would be like to care for a pet (without actually buying one), so we created our own pet rocks. We played with the pets, took them on adventures and helped them with tasks they couldn't do on their own.
Having pretend pets is a great starting point when learning how to care for animals.  They can be great for preparing kids for real pets, and they can also help children practise taking more responsibility in caring for a family pet.
MAKING A PET ROCK:

Coupled with reading some pet themed books, creating and caring for pretend pets is a great way to stimulate thoughts and discussions in your home, and helps children to connect with the stories.
YOU WILL NEED:
Rocks
Paint, paint pens or permanent markers
Googly eyes
Feathers, glitter etc.
Glue

HOW TO:
1)      Find some suitable rocks
2)      Paint and decorate the rocks
3)      Add some googly eyes and hair (feathers)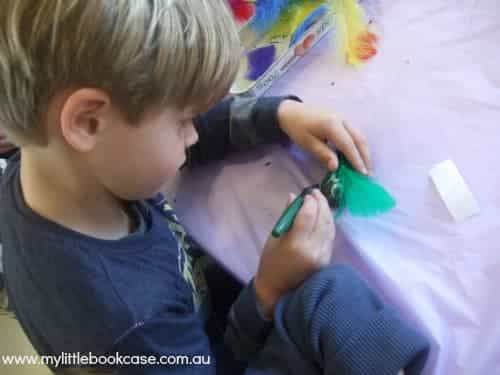 4)      Take your pet rocks on an adventure with you; Help your pet rock with tasks he can't do on his own.
5) You could even make a special bed for your pet rock.
Click the image below for more books about pets and caring for animals:
Check out these fabulous blogs for more pretend pet ideas:
Gumnut Babies by My Little Bookcase
Crafty Little Critters by Learn with Play at Home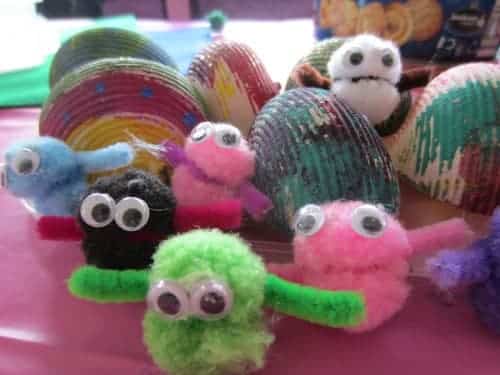 Wooly Monsters by Laughing Kids Learn