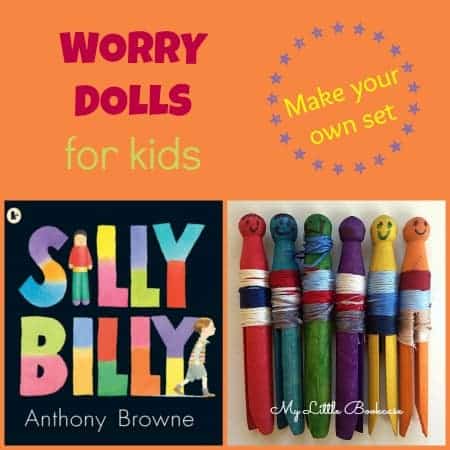 Worrying is a natural behaviour of children.
Cammy is quite confident, and she's also a problem solver. But like her mum, she is an over-thinker. The mind can be busy and easily distracted during the day; but the inner worrywart can escape when bedtime comes around and one is lying alone in a bedroom that is dark and quiet.
This is exactly what happens to my Cammy. She's started having nightmares too (something else I seem to have passed on to her). Before she goes to sleep, she worries that her previous nightmares might return.
We recently found this book in the library, which is a few years old now. Silly Billy provides a practical strategy for children who worry. Told in a beautiful narrative, it draws on the traditional South American tradition of children sharing their worries with handcrafted worry dolls (You can read more about the book at the end of this post).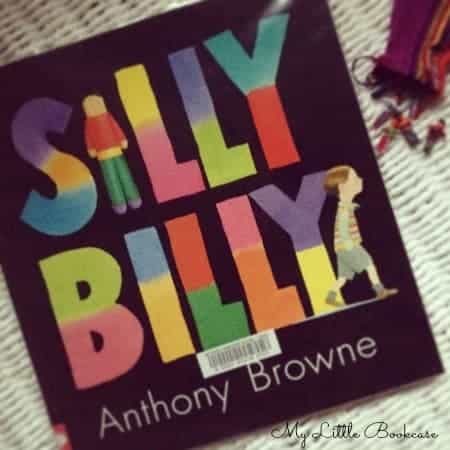 The book and the idea really worked for Cammy. We purchased a set of worry dolls from Oxfam (I have also seen them in Ishka). They are inexpensive and sales also help craft workers in Guatemala.  For Cammy, the worry dolls acted as friends for her to talk to instead of churning over negative thoughts and worries on her own.
In the story, Billy creates more worry dolls for his friends.  Cammy wanted to make some too. Worry dolls are traditionally made from scraps of fabric and small splinters of timber. I wasn't sure that her small hands could manage working with such fine materials.
Instead, I decided to use these gorgeous peg dolls from This Heart of Mine as inspiration for our own set of worry dolls. Of course, they are not traditional but using pegs instead of splinters of wood help pre-schoolers to create their own set with ease.
How to make your own worry dolls for kids:
You will need:

6 pegs (Worry dolls are traditionally very colourful, so we used pre-coloured craft pegs)
A selection of cotton thread/strands

Wrap the cotton around the peg doll.
To stop the cotton from unwinding, I positioned the beginning of the strand vertically and secured it in place by wrapping the rest of the strand over it.
Once the cotton was secure, Cammy was able to continue wrapping the cotton around the peg.
Cammy discovered that lying the cotton on the table and rolling the peg was the easiest process for her.
The end of the strand could easily be secured by a new piece of cotton (which could be a different colour)
We placed a small amount of glue over the end of the cotton to hold it in place and stop it from unwinding during use and play
We added a face to each peg with permanent marker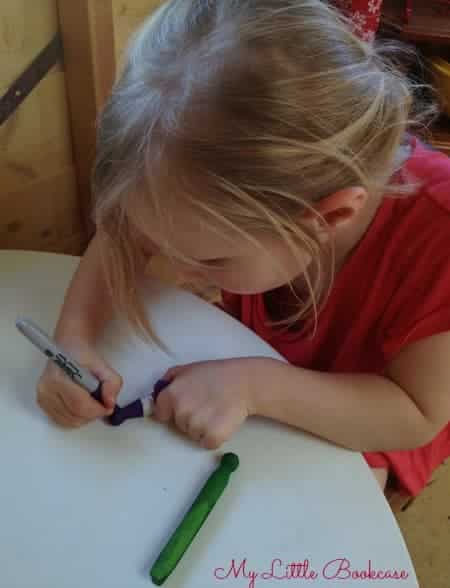 Cammy loves her new set of worry dolls. The are beautiful, useful and kid-made with love. Her traditional worry dolls have a permanent home under her pillow, but this set is used in many of ways. She plays with them, and she lets her dolls and teddies use them when they have a sleep over in her room. Sometimes they just sleep alongside her with her other worry dolls.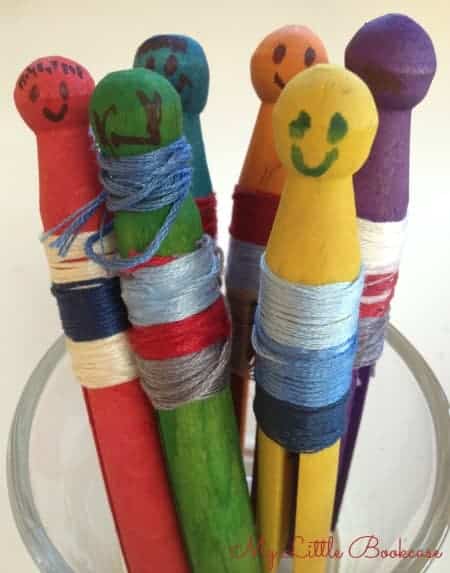 Children's Book Review:
Silly Billy by Anthony Browne
ISBN: 978-1406305760
Format: Paperback
Publisher: Walker Books Ltd, November 2007
Suitable for ages: 4+
When Billy goes to bed at night, he worries about a lot of things, such as hats, shoes, clouds and big birds. Although his mum and dad try their best, they can't help ease his worries.
While having a sleepover at his grandmother's house, she introduces Billy to a set of worry dolls, something she had when she was a child. Grandma instructs Billy to give each of the six dolls a worry for them to take, and to place the dolls under his pillow.
But problems aren't that easily solved for a worrier. Billy starts to worry that his worry dolls have too many worries. He thoughtfully sets about creating worry dolls for them, and for his friends.
The book is bright, beautiful and bold, and also comes with an explanation of the origin and purpose of worry dolls.