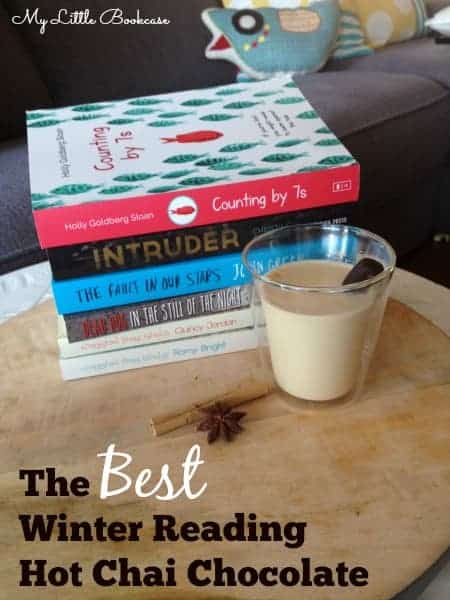 I know we shouldn't be flippant with our use of the word 'hate', but I can't think of another word to describe how I feel about winter. There really is nothing I enjoy about this season. So I hibernate. Every year.
I bunker down with a supply of good books and my favourite winter-reading drink, and I let them warm my soul  until the sun shines again.
I've kept my special Hot Chai-Chocolate recipe closely guarded for years, but it's so deliciously decadent that I thought it was time for me to finally share this heavenly goodness.
Hot Chai-Chocolate Ingredients (For One)
200ml of Milk
1 star anise
1 cinnamon quill
1 or 2 chai teabags (depending on how strong you want the chai flavours)
1 chocolate spoon (prepared in advance-see instructions below)
How to make the chocolate spoon:
1. Melt 125g of chocolate of your choice (I like Aldi's Orange or Chilli Dark Chocolate) in the microwave.
2. Pour into chocolate spoon mould (We purchased ours for $5 at Woolworths) and refrigerate until set.
3. Keep the spoons in a sealed container until they are needed.
How to make Hot Chai-Chocolate:
1. In a saucepan, combine milk, star anise, cinnamon quill and chai teabag/s.
2. Heat the saucepan for a few minutes on low to medium until the milk only just begins to simmer (you want the milk very hot so that it melts the chocolate spoon but it's important not to burn the milk).
3. Strain the milk and pour into a glass.
4. Stir the chocolate spoon through the milk until it melts. You might also like to use the cinnamon quill as a spoon once the chocolate begins to melt (If you haven't prepared chocolate spoons, simply stir approx 25g of chocolate through the milk).
Enjoy your warm chai-chocolate drink while reading a favourite book.
What I'm reading this winter:
Young Adult Fiction is my genre of choice when I read for pleasure and I've come across some truly captivating stories this year. I'm sure you'll love these if you also enjoy YA Fiction or maybe they are worth a look if you have teenagers of your own.
Follow the links to our sister bookstore, The Kids' Bookshop, for more book details or to purchase the books.
Intruder by Christine Bongers
I kept coming back to this book for weeks before I found the courage to start reading it. I found the first chapter quite confronting, having a fear of intruders that penetrates my own dreams most nights, and I didn't think I could read on. But, Christine captured me with her incredible writing and I was drawn in by the intriguing characters and their back stories. Thankfully I did, because the intruder storyline actually comes second to the protagonist's journey of healing and relationship-building after her mother's death.
I found this story to be quite unique- especially in voice. The character is fascinating and unlike anyone I've ever met. She is a genius for a start. Her objective look at the world and her story took me on a discovery of human nature- of loss, of belonging, of social norms, of relationships and of human coping strategies.
I love Archie Fusillo's gutsy writing and this book takes me into a world I've never known. I was transfixed by the two young boys in this story, who grow up in working-class Melbourne, have volatile relationships with those around them and find themselves in deep trouble when they leave a dead dog on the door step of a young single mother. The boys get up to a bit of mischief, and I think young boys might really enjoy this story.
Quincy Jones is the first book in the series of young girls who live in Crystal Bay.  I wouldn't necessarily recommend these books as an adult read. They are really written for young adults, and I'm certain young girls will be hooked by these stories.   I personally love stories that take me back and remind me of how vulnerable we are as adolescents and young adults. Quincy's story really broke my heart. We follow her as she moves to a new town with her mum after her father walks out on them.
I'm about to start reading Romy Bright, the second book in the series. We meet her in the first book.
I'm sure this book needs no introduction. I'm quite late to this reading party. Have you read it yet? The Kids' Bookshop has a beautiful gift edition though.
What do you enjoy reading for pleasure?
Can you recommend any good reads?
STAY CONNECTED:
Visit our Pinterest board for more yummy reading snacks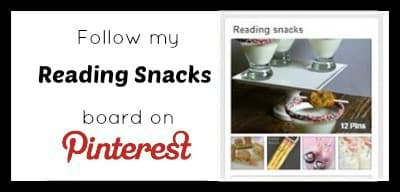 Be sure to join one of our communities for more literacy-based inspiration, or subscribe to our mailing list so you don't miss out on future posts.