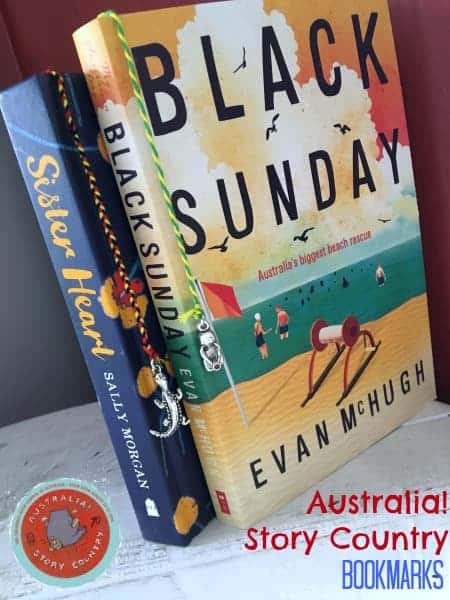 I received a beautiful piece of book jewellery from Cammy this Mother's Day. It's the first bookmark I've ever truly used properly (I usually ditch them for dog-earring pages- oops!).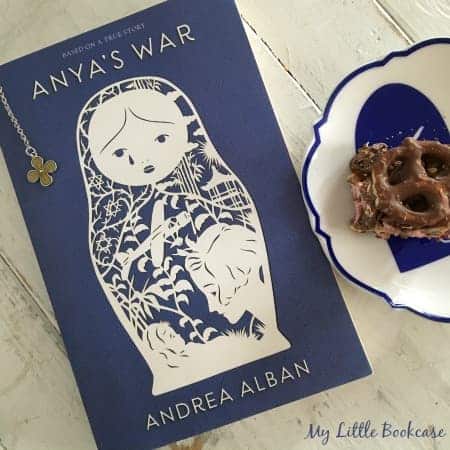 I spotted this book and bookmark beside me as I was brainstorming ideas for Book Week 2016, with this year's theme being Australia! Story Country. With a little twist, I thought we could easily create a kid-friendly version and use the charms to give it an Australian flavour- perfect for the 2016 Book Week theme.
The result- Australia! Story Country-themed Bookmarks- I'm sure you'll agree are absolutely stunning, and a fantastic Book Week activity for classrooms or home in 2016.
What you need:
Cross-stitching thread (or wool) in Indigenous colours (black, red and yellow), Aussie Olympic colours (green and gold) or Australian flag colours (red, blue and white)
Scissors
Australia-themed charms (we found goannas, thongs, shells and dolphins at Lincraft)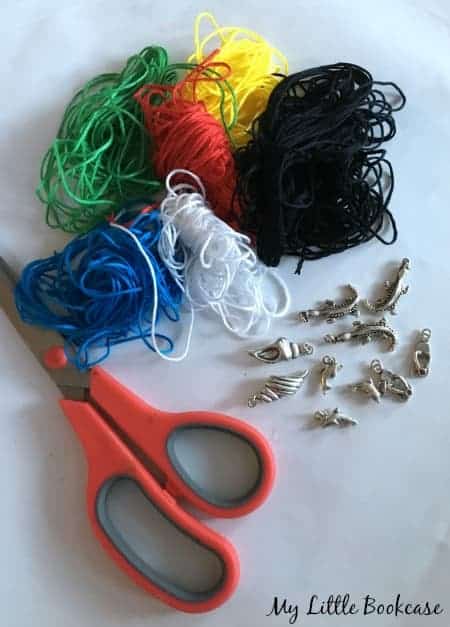 How to make Australia! Story Country-themed Bookmarks
1. Cut your thread (or wool) into 40cm lengths.
2. Line the various coloured threads alongside each other and secure them together with a knot.
3. Sticky tape the end of the threads to a table or ask a friend to hold the end of the threads.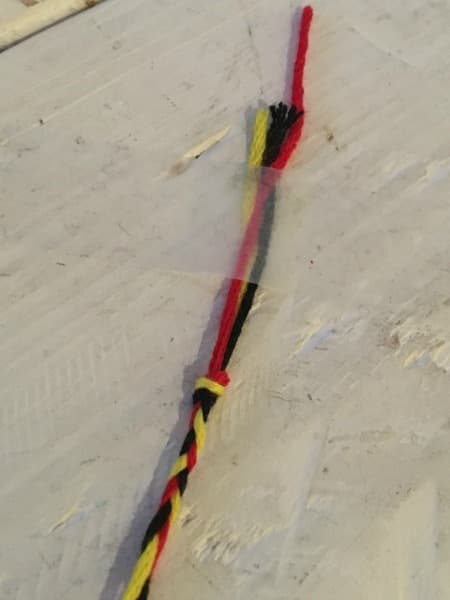 4. Plait the threads together (younger children might find it easier to twirl two pieces of thread).
5. Secure the plait by tying another knot at the end of the thread lengths.
6. Tie charms to each end of the plait.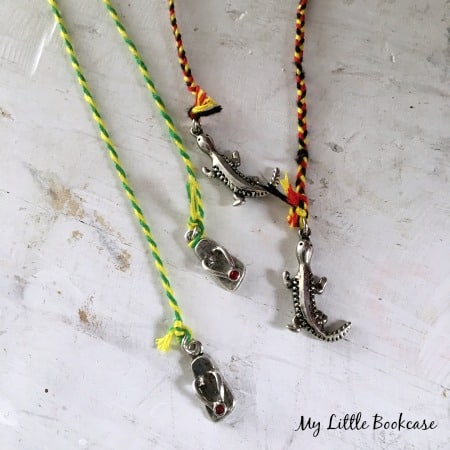 Voila! You should have an impressive bookmark to keep your place while reading your favourite Australian stories