February 14 2013 will mark the 2nd International Book Giving Day.
'International Book Giving Day is a day dedicated to getting new, used and borrowed books in the hands of as many children as possible'.
Visit bookgivingday.com to find out more about how you can get involved. It's simple and there are even some gorgeous book plates for you to download and print.
You may have read a previous post on a perpetual book I was given by a friend, who started a tradition of passing  a copy of There's a House Inside My Mummy onto expecting mothers.
Our little Ike arrived in December so it's time for us to pass this book on to another big brother or sister-in-waiting.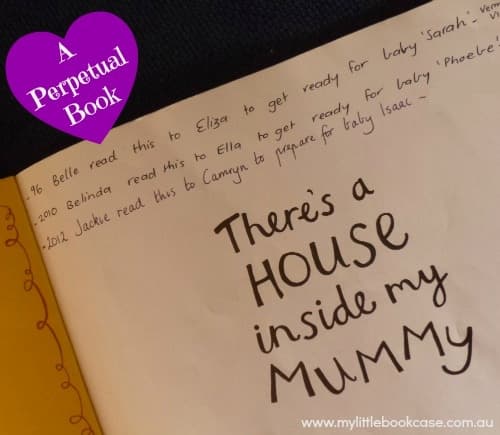 A friend recently announced her pregnancy and she's due to have her second child in July. This perpetual copy of There's a House Inside My Mummy will be going to her so she can read it with her 2 year old son as they prepare for their new family member's arrival.
To make sure it arrives on International Book Giving Day, I must pop on down to the post office now and post this special little parcel.