I've been searching fruitlessly for Easter gifts for my young niece and nephew. I haven't felt overwhelmed with options that aren't of the chocolate or soft toy variety.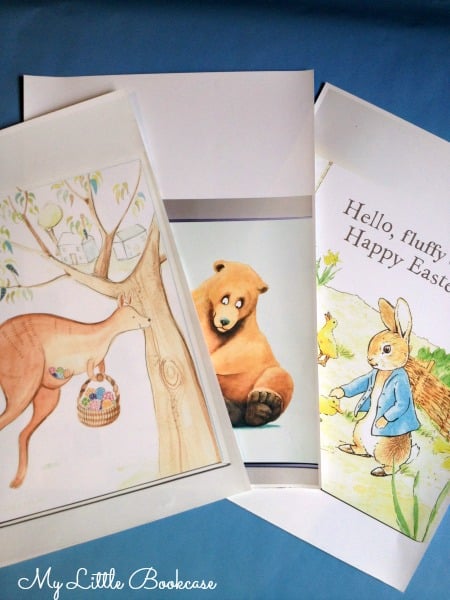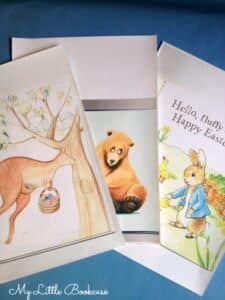 I had some sheets of T-Shirt transfer paper left over after making Ike a T-shirt for his Possum Magic party. I decided to create gorgeous chocolate-free Easter gift sets by making some t-shirts with the transfer paper and packaging them with cute little Easter books.
These t-shirts are incredibly easy to make (Remember, I cannot sew!). The hardest part of the project is choosing which image from the books to use.
How to make your Easter Book Gift Sets:
You will need:
An Easter book (We've got a long list of Easter book recommendations here)
T-shirt Transfer Paper (I used Avery-Inspired Colour T-shirt A4 Transfers, purchased from Lincraft)
Cotton apparel (e.g. t-shirt, long-sleeved shirt, pajamas, windcheater)
Hot iron
1. Once you have purchased your Easter book, choose which image you would like to transfer to the t-shirt. (See our book list)
2. Scan the image directly from the book and print it onto the transfer paper (The transfer paper I used didn't require me to reverse the image). It's important to know that you are breaching copyright if you are doing this other than for personal use.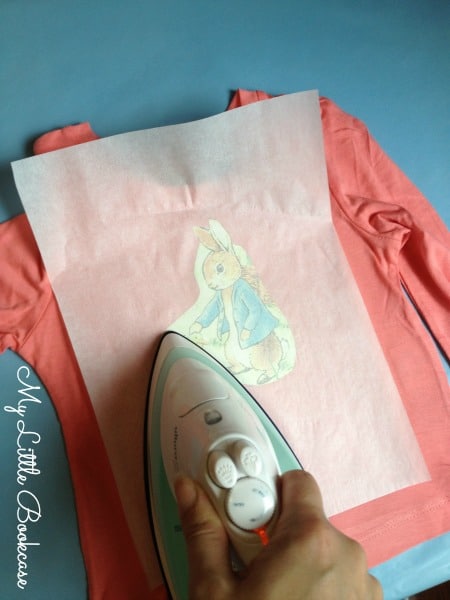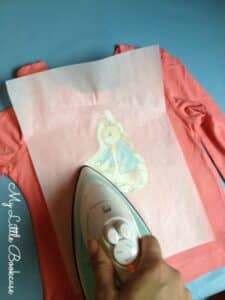 4. Protect the transfer image with baking paper and, using a hot iron, press firmly over the image. It is important to continuously keep the iron in motion. The table surface should also be firm.
5. Once the baking paper has cooled, peel it away from the image. You're done! How easy was that?
6. You're ready to tie the book and t-shirt together with some decorative ribbon.
When kids read their new Easter book, they'll be able to recognize the image from their t-shirts. How special!
WHAT A BEAUTIFUL CHOCOLATE-FREE EASTER GIFT FOR CHILDREN!