The photos of our Christmas party are not really worthy of being published on the blog. In fact, the quality is quite atrocious. It really was just too difficult to host a party and remember to take photos (let alone take decent ones). But, I promised I'd share some images of our Storybook Christmas Party with you.
They may not be the best photos but hopefully they provide you with some inspiration to host your own Storybook Party. And, if you still feel like you're short of ideas you could always check out our Pinterest board for a plethora of other creative ideas.
The invitations:
I made and shared these cute invitations on the blog before Christmas, so you can read about the inspiration and how I made them here.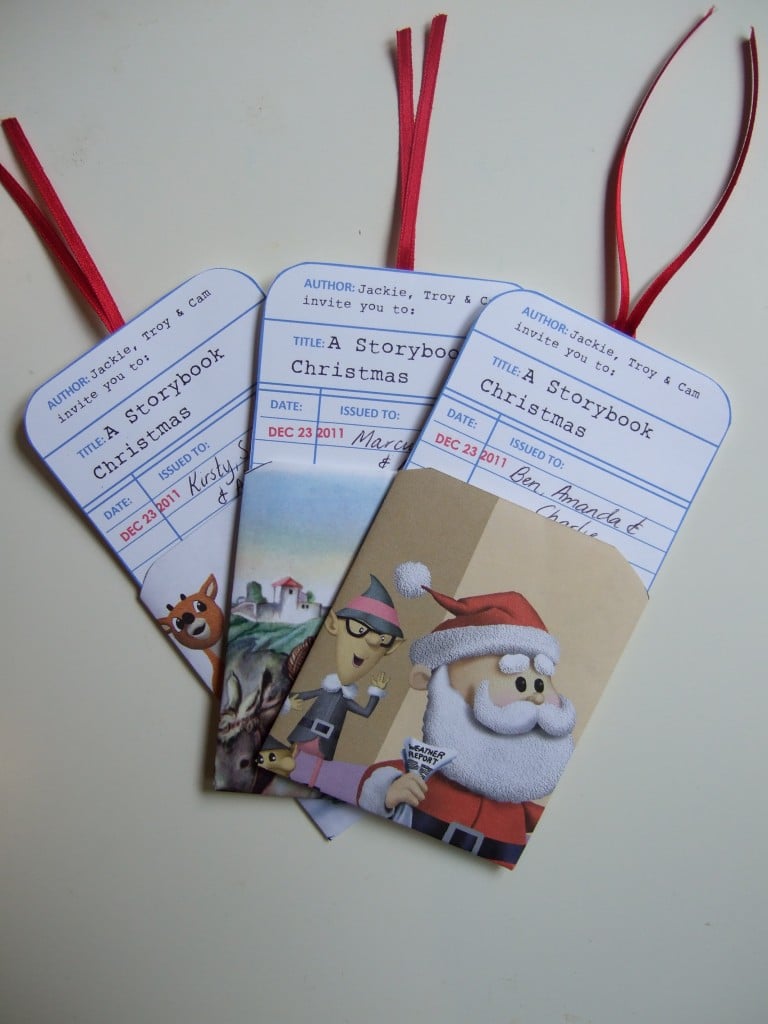 Some decorations:
These are some of the decorations I hand-made using pages from Little Golden Books.  The garland on the right was sent to me from the creative girls at We Heart Books last year. I never took it down from last Christmas because I love it so much. I made another garland myself to balance the room. The idea of the book wreath came from Pinterest.
I used some of our most beautiful Christmas books as displays on the buffet.
I saw glass jars covered with fabric and thought they were beautiful as tea-light holders. I attempted to create a similar effect with strips of Little Golden Book pages.
The book-inspired party food:
Among the various pizzas I made for the night were Pork, Fennel and Applesauce Pizzas. (Inspired completely by Applesauce and the Christmas Miracle, but it was also a culinary hit):
These Santa Hats were all over Facebook and Pinterest this season, inspiring me to add Santa Hats  to my Lamington Wombats this year.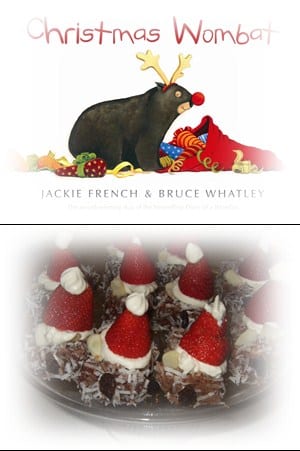 Some other menu items with mini book labels:
Keeping the kids happy:
I always love setting up a basic activity table. This year, the kids coloured some Grinch door-knob hangers.
Along with The Polar Express and The Grinch, we had Olive the Other Reindeer ready to show on the television:
Not remotely related to books, but when I saw this Gingerbread Playdough recipe, I just had to make it. I'm glad I did; it smelled absolutely heavenly. Each of the kids received a jar and a playdough cutter to take home: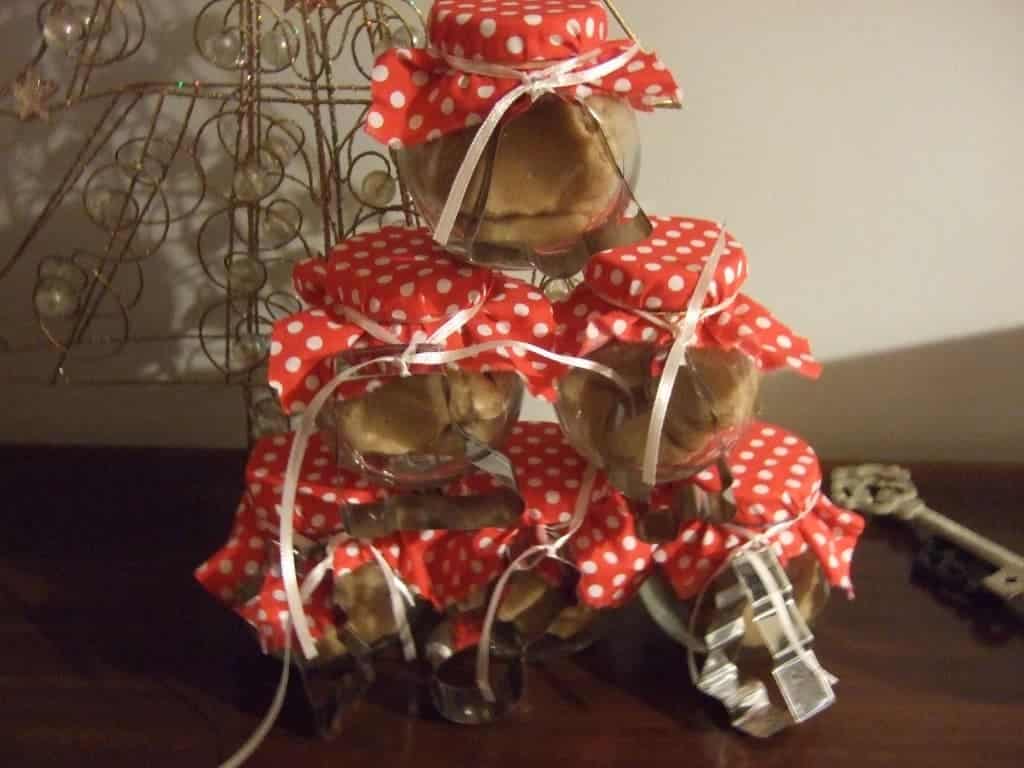 Some book giving and reading enjoyment:
Each family purchased and wrapped a Christmas book. These were distributed at the party…..and ended in some family storytime, accompanied by some milk and cookies for supper. I infused and warmed the milk with T2′s Indian Spice (with lovely Christmas spice flavours). I had wanted to decorate the milk bottles with Little Golden Book pages….but ran out of time :(
I hope this party provides you with some inspiration for your future parties.