Snow White Birthday Party: Games and Play Stations
Sally was a major part of the kids party planning for her snow white party.
We provided a wide range of activities based on the Snow White fairytale. These activities encouraged participation, imagination, and play.
She provided ideas for food and decoration, but according to her games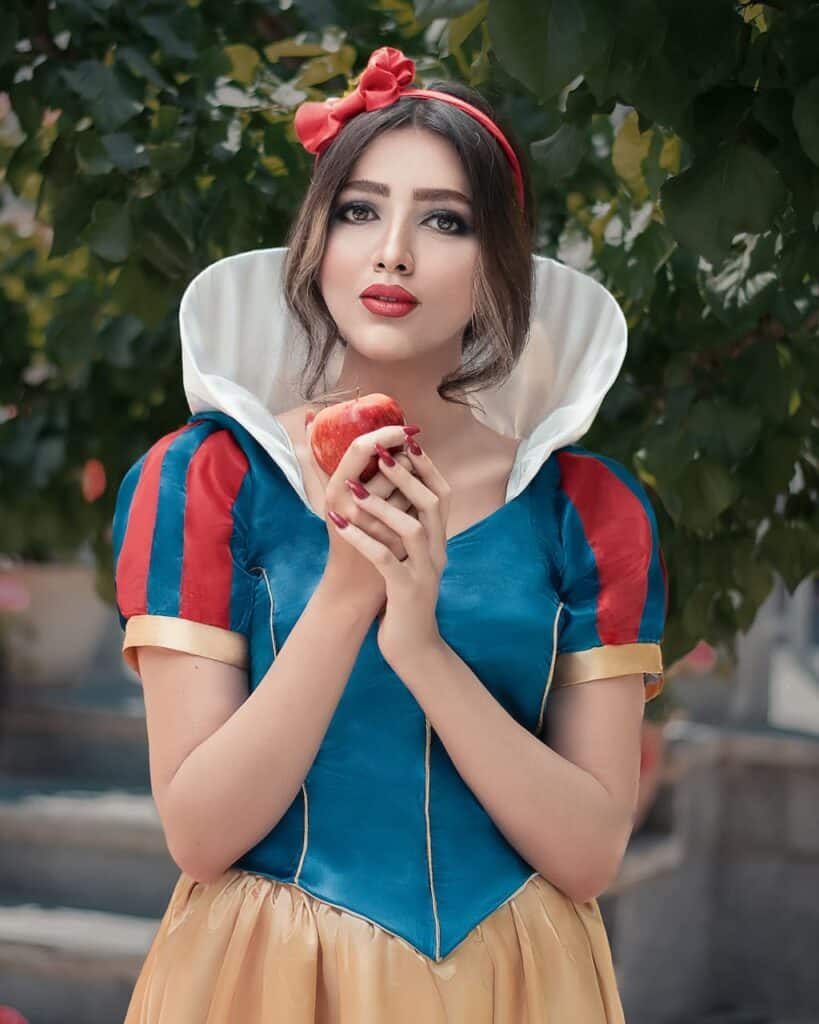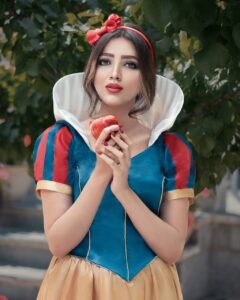 and play were the most important elements for a great party.
All the guests participated in three games: Pass the Poison Apple; Pin the Ear On Dopey; and The Dwarfs' Diamond Treasure Hunt.
Four play stations were also installed. These stations were open for the girls to use at their leisure. The Queen's Potion Table, and the Apple Baking Station are made of items that encourage imaginative play. Magical Mirror Craft Station, Snow White Puzzle table and Snow White Craft Station are more task-oriented.
The playstations and games were hugely successful. The girls were happy and engaged. I will let the pictures speak for themselves.
Snow White Play Stations:
Queen's Potion Table:
You'll need:
A Mirror (We wrote Mirror on the Wall with a window marker)

A Table

You could also make your own.

A bowl

Bottles of all kinds

Basket of Apples
Snow White's Apple Baking Station
You'll need:
Play kitchen (this could be homemade).

Basket of Apples

Pastry

There are a variety of baking trays and cooking tins.

Chopping Board and Cutting Tools
The Magical Mirror Craft Station
You'll need:
Mirror canvas (We used silver cardboard, photo mat board and mirror).

We found a variety of stickers, including heart and apple shaped ones.

Gems

Glue and glue brush

Ribbon
The girls can take the finished products home as party favors.
Snow White Puzzle Table
This Snow White Puzzle was found in Parents. I thought it would be a great party activity.
SNOW WHITE GAMES:
The Poison Apple
You'll need:
How To Play:
Apple Passing is similar to Pass The Parcel.
The guest must pretend to eat the apple when the music stops.
The game continues till only one guest is left.
Pin the ear on Dopey
You'll need:
One image of Dopey's ear per guest
How To Play:
The game is similar to Pin the tail on the donkey. Each party guest receives an ear and is blindfolded. They are then asked to attach the ear onto Dopey.
The winner is the party guest who's ear is closest in size to Dopey's actual ear.
The Dwarfs' Diamond Treasure Hunt
This is a party game that's essentially a treasure search. This game is based on Seven Dwarfs' work.
You'll need:
Each guest will receive a box of favors

The whistle (so that party guests can " whistle" while working).

We found diamonds and gems (we've also found Chocolate Rocks).

We used chocolate coins, ring lollipops and candy watches to create a variety of treasures
The favour boxes were arranged to look like mine carts on a railroad track ( Using paddle-pop sticks for the track, I used sticky-backed dots to create the wheels. 

The party decorations were made up of this before the games started.
The Seven Dwarfs kept watch in the back yard, protecting their diamonds, gemstones and edible treasures which were hidden previously in the backyard.
The party guests were provided with a "mining cart" and a whistle and asked to search for treasures at the backyard.