It is an honour to have Caroline Roberts of Gardening 4 Kids write this tremendous list of activities for My little Bookcase. This list of activities is part of our collection of posts about trees, and we hope that it inspires parents to "help our kids get back outdoors". We highly value Caroline's passion, skills and knowledge in this field.

Gardening 4 Kids encourages children to be outdoors having fun in the garden whilst learning about living a healthy and sustainable life. We sell quality, fun and educational gardening products for children that help them achieve this in a meaningful way (www.gardening4kids.com.au) . We also have a blog that has fun and useful ideas to support adults when gardening with kids.
For a rich experience, we recommend that you undertake these activities in conjunction with the reading of some wonderful books about trees.
With National Tree Day approaching at the end of the month, now is the perfect time to encourage children to protect our natural environment. Engaging children in fun hands-on activities help them create a sense of wonder and develop feelings of empathy towards nature. In turn they are then more likely to feel connected to the environment and want to protect it. Here is a list of over 20 activities you can do with your children to help them connect with trees in a fun and meaningful way:
1. Read a book under a beautiful tree. For a list of great books about trees click here
2. Climb a tree. A recent study commissioned by Planet Ark found that only 19% of children today climb trees compared to 64% of their parents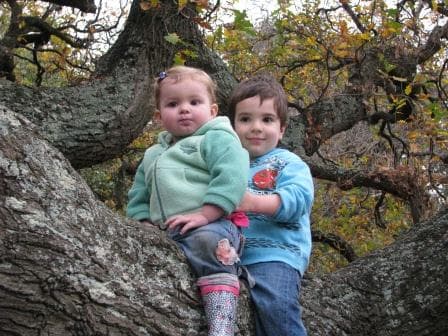 3. Build a cubby house in a tree. It doesn't have to be up in the branches, they can be made around the base
4. Hang a swing in a large tree and swing away
5. Go for a walk in your local area. Look for tall trees, shady trees, trees with birds, small trees, flowering trees
6. Go on a leaf hunt and collect a few that have fallen. Measure them, describe their colour, shape and size. Count how many veins you can see. Use the leaves to create images. 
7. Play in fallen leaves
8. Make leaf angels
9. Take leaf rubbings
10. Search for skeleton leaves
11. Search for animals that use trees as their homes. Look animals both large and small e.g. possums, birds and insects. Search around fallen logs and leaves.
12. Search trees for birds nests ( be careful to never disturb a nest by touching it or getting too close – it may cause the nest to become abandoned)
13. Hug a tree. Encourage your child to press their tummies and cheeks against the trunk. Talk about how the trunk feels – is it warm or cold? Rough or smooth?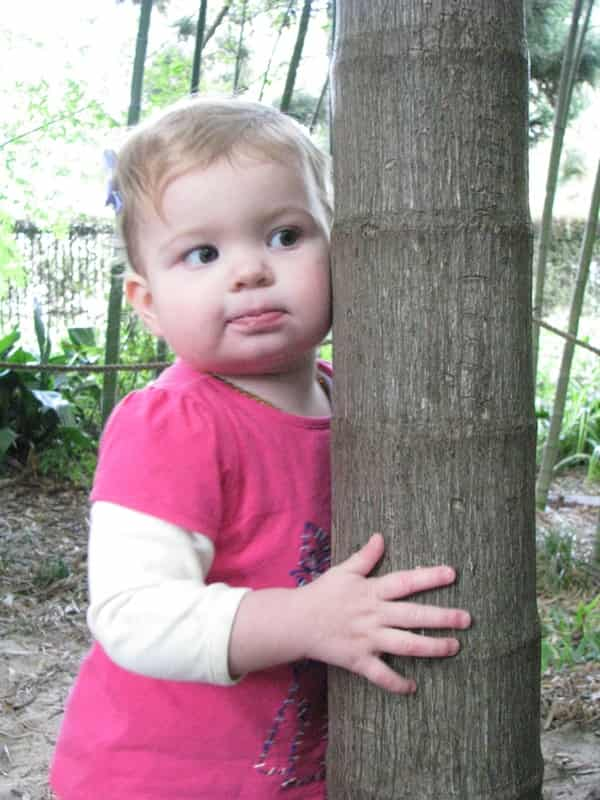 14. Go on a scavenger hunt and try to find as many pieces of fallen tree litter that you can. Look for items such as interesting pieces of bark, gum nuts, pine cones, banksia cones and acorns.
15. Use a magnifying glass to examine a tree up close. Look around the base of the tree, what can you see? Look at the bark- what do you notice? What do the leaves look like through the magnifying glass?
16. Pick fruit from a fruiting tree and eat it. Use your senses to describe what the fruit looks like, smells like, feels like and tastes like.
17. Draw your family tree. Why do you think it is called a family tree?
18. Write a story about your favourite tree
19. Write a conversation between a tree and a bird that lives in it
20. Write an acrostic poem about trees
21. Listen to songs about trees e.g. Give Me a Home Among the Gum Trees
22. Take part in National Tree Day on Sunday 31st July – visit www.planetark.org/treeday for more information