This is my favorite Christmas book. It is a beautiful Australian interpretation of the nativity story. I love that it reflects Australia with beautiful language and without the need for Aussie slang.
There is certainly a place for slang and humor (and these types of books are great for reading aloud), but for a long time, I've been on a search for a meaningful book that represents what Christmas is truly like in Australia. Applesauce and the Christmas Miracle is one Australian-themed Christmas book that hits the right notes for me.
Based on the nativity story, Applesauce and the Christmas Miracle has true meaning;  It doesn't shy away from the fact that Australians sadly battle with nature around Christmas time, yet we manage to band together during these times;  It showcases our unique flora, fauna, and lifestyle; Above all though,  it demonstrates how Australians have combined some northern hemisphere traditions (plum pudding) with some of our unique traditions (parrot feather wreaths).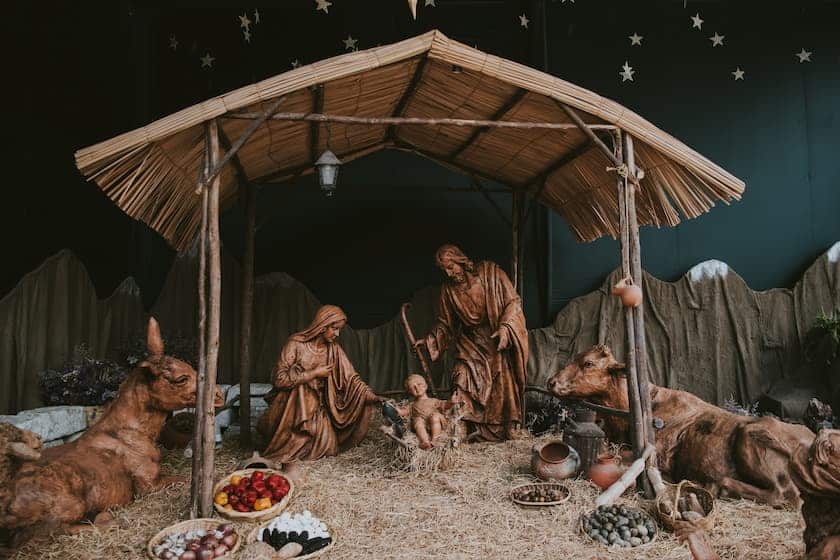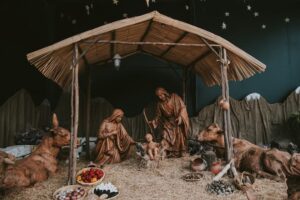 Applesauce, a pet pig, tries to find the true meaning of Christmas as she watches over the bushfire-ravaged land before her. As her owners welcome a new baby to their family she learns that new life, hope, and joy can come at the saddest of times. When Applesauce glimpses the baby she finally lets Christmas fill her heart.
The language in this story is simply glorious. Glenda Millard uses beautiful phrases. I wish I could quote my favourite line but the story is full of them. Here are just a few of Millard's delightful phrases: 'one orange evening, tiger-striped with blackened trees night fell as dark as burnt toast'; 'her heart felt as small as a gumnut'. Glorious, didn't I tell you?
The story includes children singing carols and eating yabbies for their Christmas meal. The Shepherds are a neighboring family. The three wise men are replaced by three elderly aunties who bring plum pudding, shortbread, and a fruit crate. Angels are exchanged for a flock of cockatoos.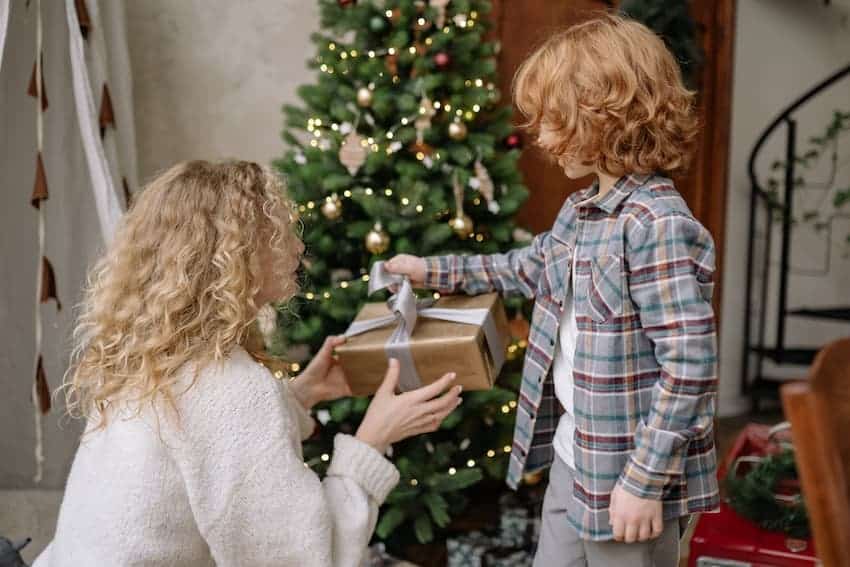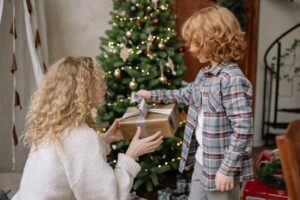 Stephen Michael King's watercolor illustrations beautifully capture not only the sorrow of a blackened land but the joy and color of Christmas and welcoming a new baby.
Although a little wordy for her at this stage, my two-year-old daughter enjoys the book. I know she is absorbing the beautiful language, but I can't wait until she is a little older so we can discuss the use of language and compare the story to the nativity.