I'm drawn to puppet theatres, I think they make beautiful learning tools, but I'm just not capable of creating these beautiful puppet theatres I've spotted on Pinterest. I wasn't born with a sewing gene and we don't have the space in our home for one to be permanently erected.
These setbacks didn't stop me from constructing a beautiful puppet theatre for my children, prompted by Nurturestore's #simpleplay challenge.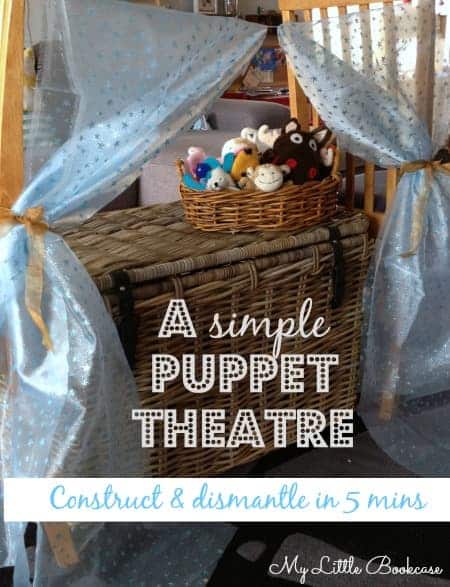 I'm not lying when I say it only took me minutes to assemble, and it is just as easy to pack away.
You will need:
Two chairs
Table (or another piece of furniture with a flat surface)
String
Two lengths of fabric
Two lengths of ribbon
A collection of puppets
How to construct your simple puppet theatre:
1. Set up the chairs either side of the table.
2. Tie string from one chair to the other.
3. Hang the two lengths of fabric over the string (We used the whimsical, sheer fabric left over from Ike's Possum Magic party).
4. Pull the fabric to the side and secure with ribbon.
An Invitation to Play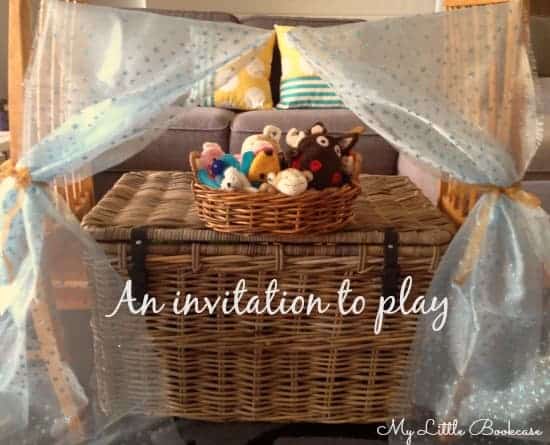 Once you have constructed your makeshift puppet theatre, plant a selection of puppets as an invitation for your child to play.
Puppet theatres can help to nurture and build:
Speaking skills (Articulation, projection, characterisation)
Language skills (Vocabulary building)
Listening skills (When acting as an audience member)
Story and character development
Imagination
Improvisation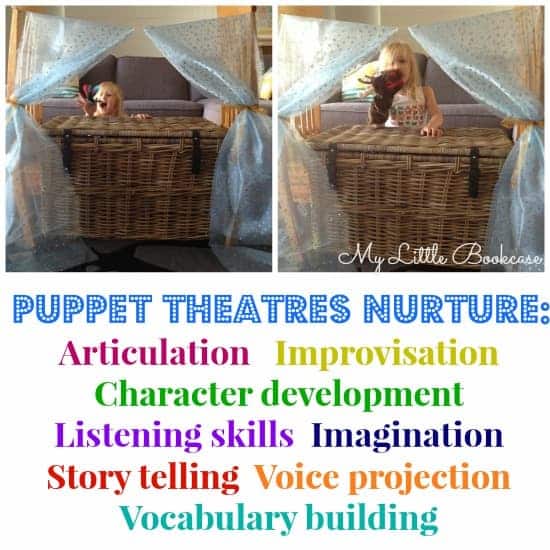 FURTHER IDEAS FOR ENCOURAGING STORY-TELLING: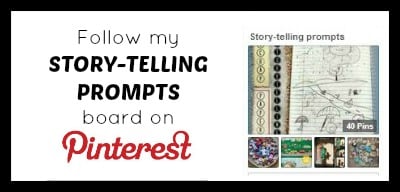 If you love this post be sure to join one of our communities for more literacy-based inspiration, or subscribe to our mailing list so you don't miss out on future posts.