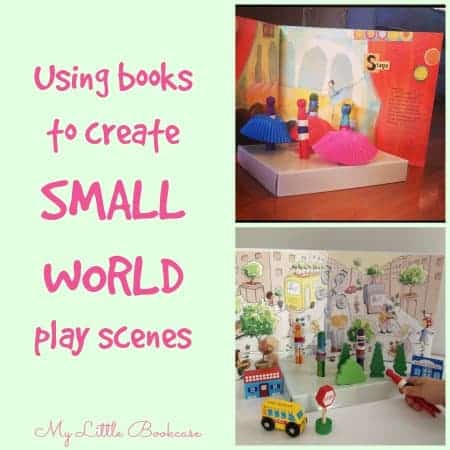 Creating imaginative small worlds is a favourite activity for most kids, and we've recently discovered that the pages and illustrations in our favourite picture books can really help to add character and setting to our small world play.
Last year we created our own worry dolls, and when we saw this 'Little Ballet School' on At Home with Ali, we decided to turn our worry dolls into ballerinas during a play session prompted by Nurturestore's #simpleplay challenge.
We poked holes in the lid of a shoe box to act as a stage, at which point Cammy ran to find her newest book from Santa, A Dictionary of Dance. Initially, she just wanted to find the page with the stage, but after a little conversation we discovered that the book would make a fabulous backdrop and add colour and activity to the little stage we had already created.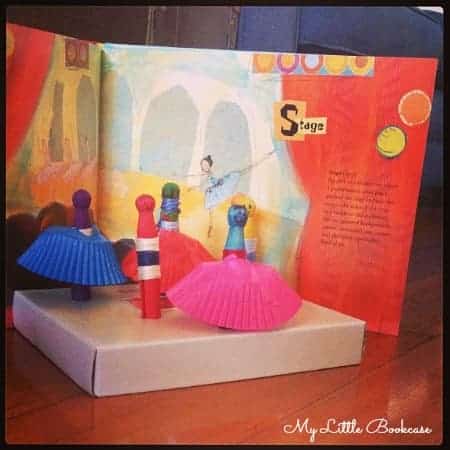 OTHER PLAY SCENES:
We have since found some other books that lend themselves beautifully to backdrops for small world play. Our worry dolls have become all sorts of characters too:
The City:
Along with some wooden toys from our train set, Last Tree in the City by Peter Carnavas helped us to create a beautiful city play scene.
The Circus:
We used I've an Uncle Ivan by Ben Sanders as a backdrop for our circus scene. Our worry dolls walked a tightrope of string and used bangles as hula hoops.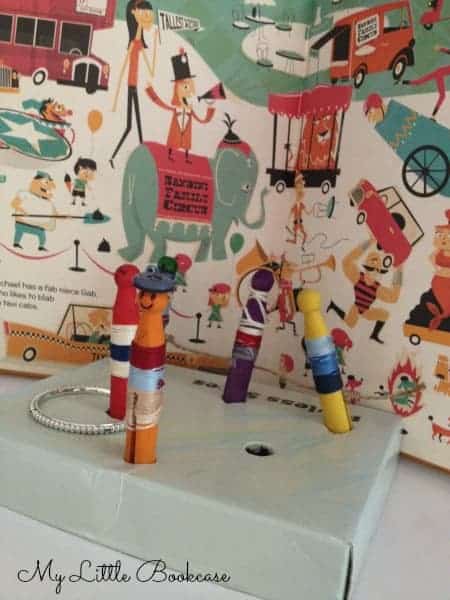 The Jungle:
The Frog Who Lost his Underpants by Juliette MacIver and Cat Chapman is a really funny story. The illustrations inspired our play scene. We found some jumping frogs and attached some string to the book to act as Tarzan vine.
Kindergarten:
Cammy is at kinder for 15 hours per week this year and she loves to re-enact what happens there, even in her small world play. I Don't Believe in Dragons by Anna Walker provided the perfect backdrop, while Cammy's worry dolls enjoyed books, playdough and lego.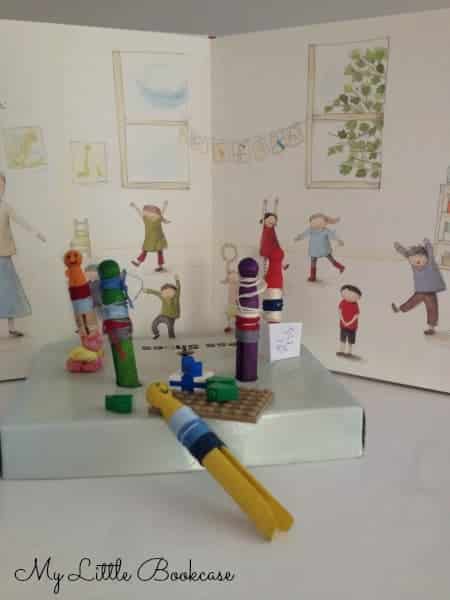 The Aquarium:
We actually don't have a lot of small world play pieces. Luckily with the use of books, they are not always necessary. Here the worry dolls were visiting the aquarium using pages from Hooray for Fish by Lucy Cousins.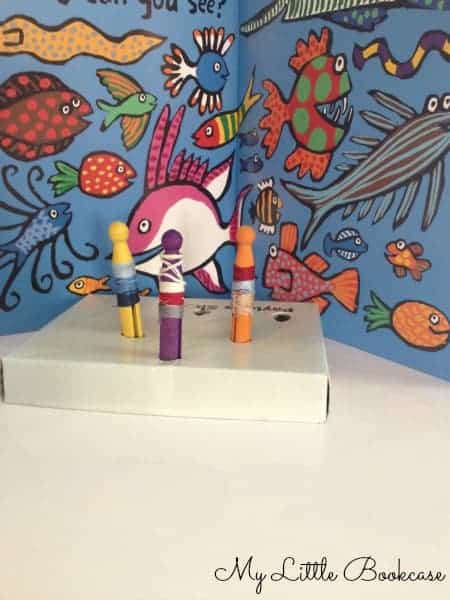 The Zoo:
Similarly, this scene was also fairly simple. Cammy's worry dolls took part in the story of In the Lion by James Foley.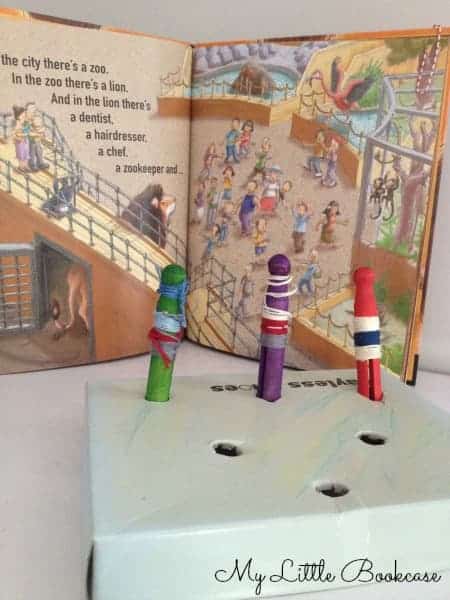 Which books could you use as backdrops in your small world scenes?
LOOKING FOR MORE LITERACY-BASED INSPIRATION
You might like to follow My Little Bookcase on Pinterest, we recommend this board: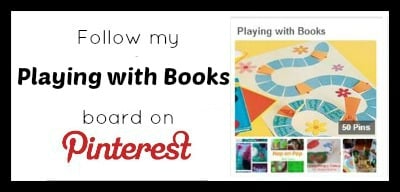 Join one of our communities or subscribe to our mailing list so you don't miss out on future posts.